Geo-Blossom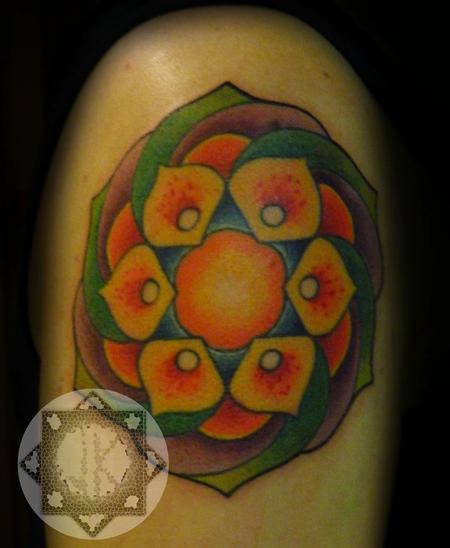 Large Image
The Art of Joe King - email
Placement: Arm
Comments:
The lotus rose buit from a tetrahedron with fibonacci spirals. Little stressful keeping everything even(and this is simple compared to others...like Jondix, holy crap!) but these designs always make me happy.
TattooNOWTV is webcast every other Sunday from Off the Map Tattoo in Easthampton Massachusetts!
Check out past episodes:

---
Off the Map is always looking for full and part time artists. Apply today!