Monday November 11, 2013
New England News: Animal Tattoos for Endangered Species HUGE SUCCESS
Our 4th Annual Charity Day, Animal Tattoos for Endangered Species was a HUGE success. We are thrilled to report we raised $4247 to donate to the Arcadia Wildlife Sanctuary! The day started early with people lining up at 7:30am!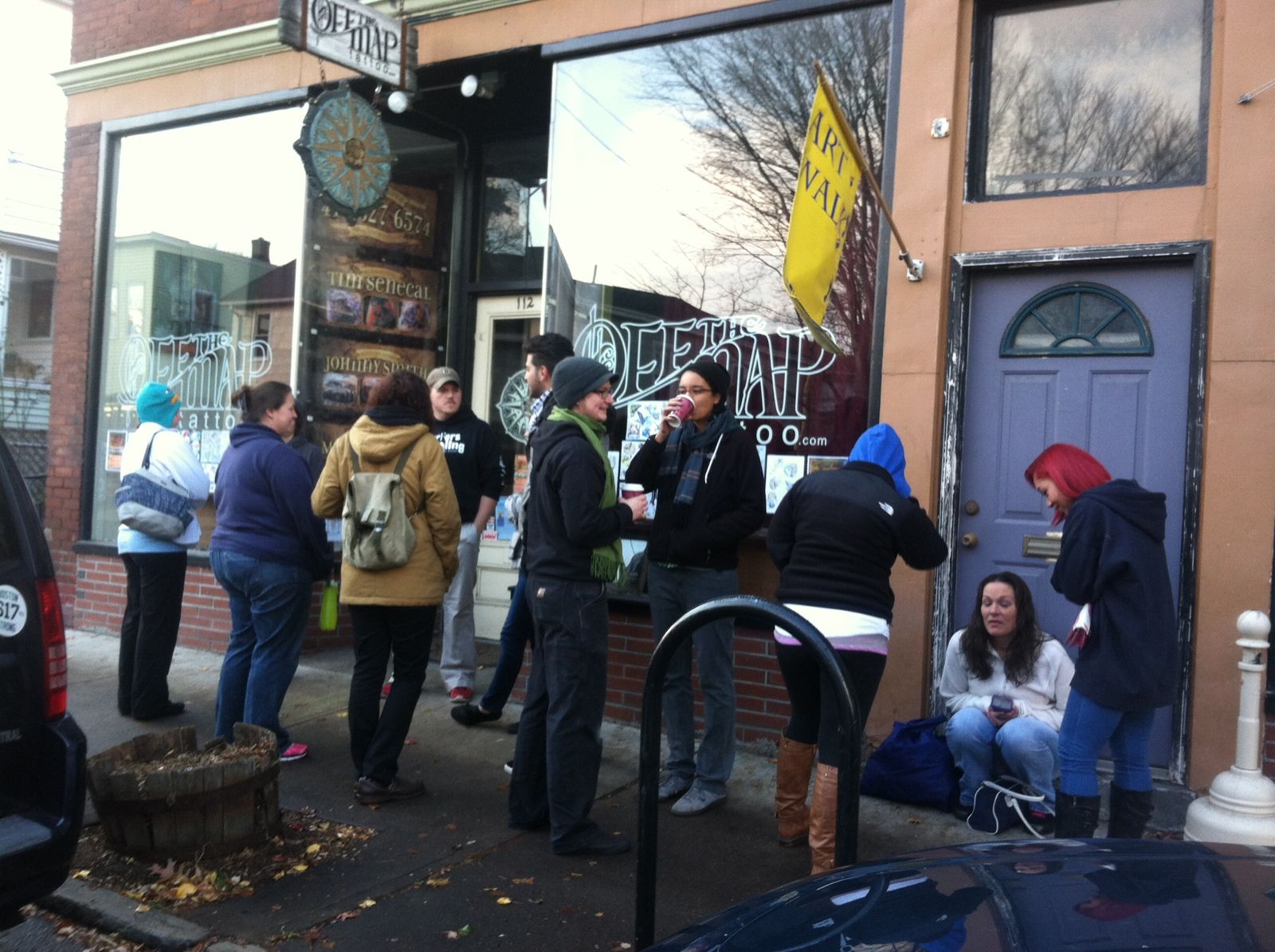 Luckily we had our hot chocolate girls out there to keep people warm! These lovely ladies raised over $100!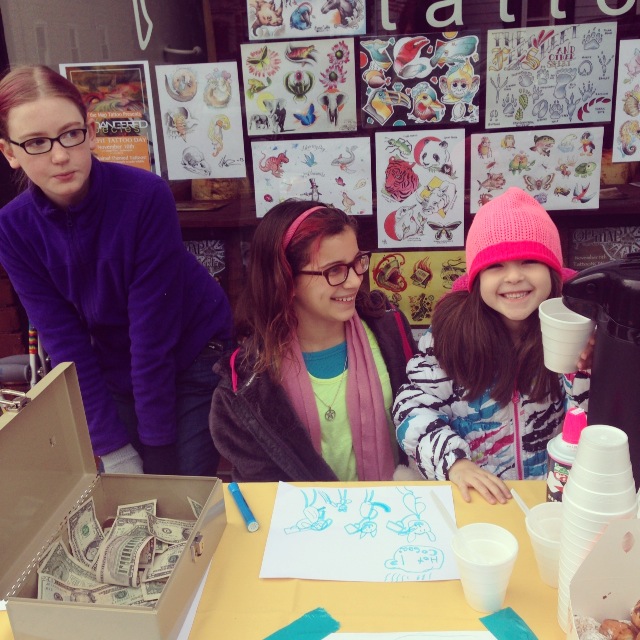 When it was clear the crowd was a bit larger than anticpated, our artists and staff generously donated their time, extending the event an extra two hours, to get in 65 tattoos total which was 16 more than we planned! We still unfortunately had to turn away a few folks that were on the waitlist, so this year is a reminder more than ever, to come early next year!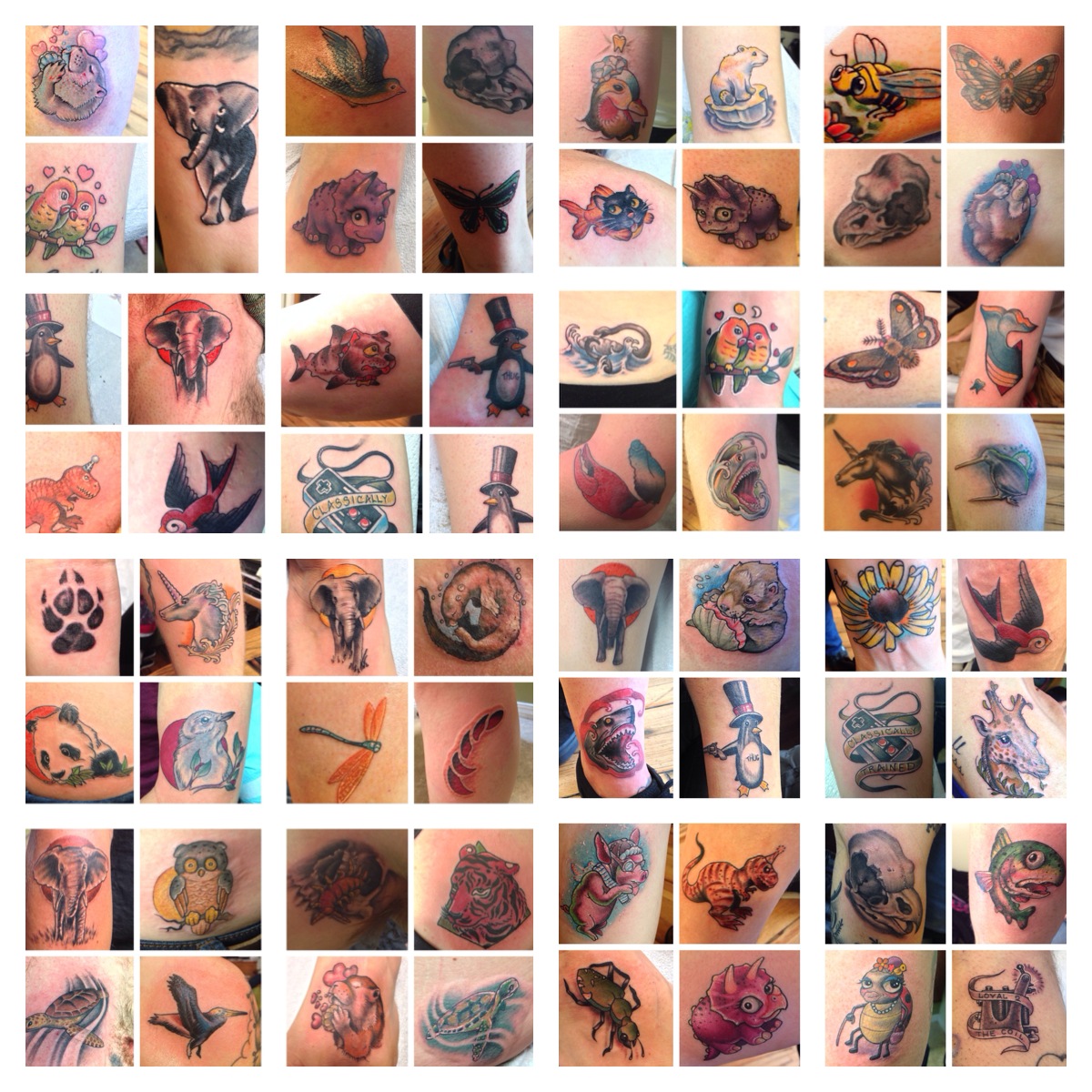 All of our artists worked a 10 hour day, generously donating their time to the cause. There were very few moments to take a break or slow down, and all our staff really rose to the occasion. Extra special thanks to Aubrey Menella and Damon Conklin, our guest artists that also volunteered for the day.
We finished our last tattoo right around 9 oclock and celebrated a long successful day.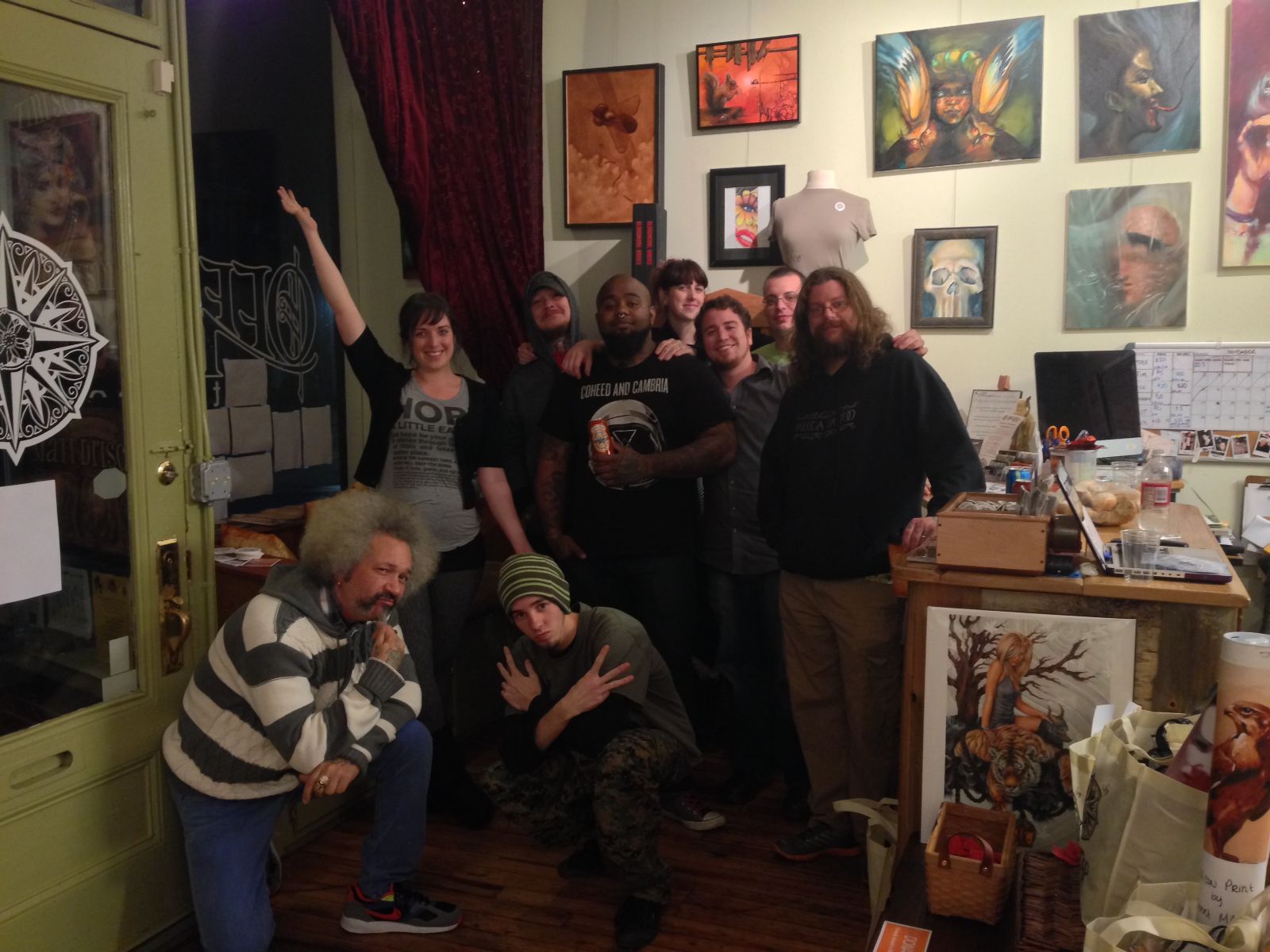 Yesterday marked raising more money than we ever have at one of our charity days! The amount of support, ethusiasm and generosity we experienced was more than we could have hoped for. Everyone who donated, whether it be monetary or in time, we thank you graciously for taking a part of one of the most memorable days we've ever had at Off the Map Tattoo.
Off the Map LIVE is webcast every other Sunday from Off the Map Tattoo in Easthampton Massachusetts! Check out past episodes on our YouTube channel, and visit TattooNOWTV.com for more info.