Thursday November 7, 2013
Northwest News: Tattoo Benefit this Sunday November 10th

Hello everyone,
This Sunday November 10th marks the second phase of our Endangered Species Benefit. Yes folks, the Tattoo Day portion is finally here and is sure to be a good time at the shop. We will be offering $50 pre-selected Flash Tattoo Designs (sorry no custom work) between the hours of 9am-9pm on a First Come, First Serve walk-in basis. All money will be donated to Wildlife Images locally in Merlin, Oregon. We will have several artist on hand pumping out quality tattoos for 12 hours straight. Artist that will be tattooing are Canyon Webb, Mr. Jones, Jen Godfrey and Thea Duskin (sorry no request of artist). We encourage all to show up and sign in at 9am on Sunday and be available to get tattooed when your name is called upon. We appreciate all of the wonderful support we have had with this overall benefit and know that this will be a epic portion of the overall benefit. We look forward to seeing you all this coming Sunday. (Tips to the artist are greatly appreciated).
Off The Map Tattoo (northwest) Staff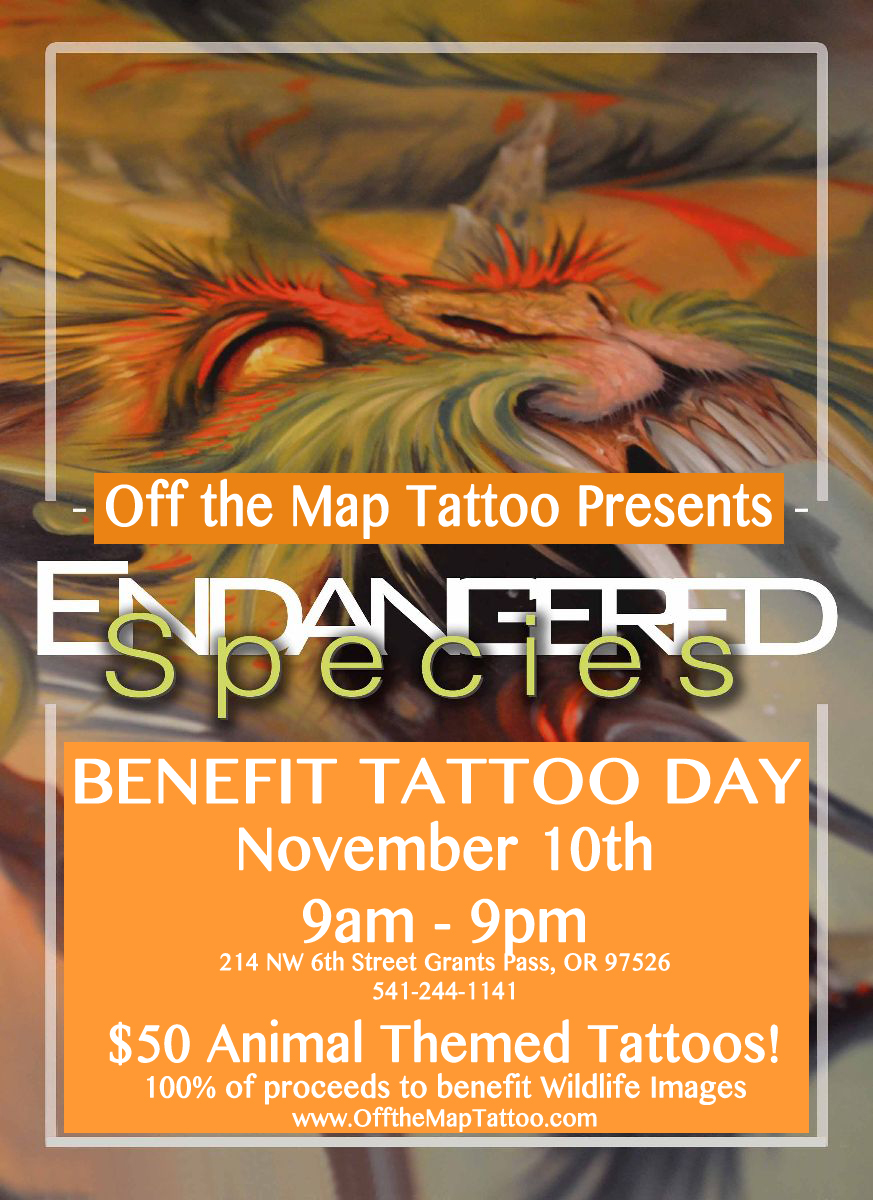 Off the Map LIVE is webcast every other Sunday from Off the Map Tattoo in Easthampton Massachusetts! Check out past episodes on our YouTube channel, and visit TattooNOWTV.com for more info.