Wednesday November 6, 2013
New England & Northwest News: More Flash Added for Endangered Species Benefit Day
We are very excited to add another set of flash for clients to chose from for our Endangered Species Benefit Tattoo Day.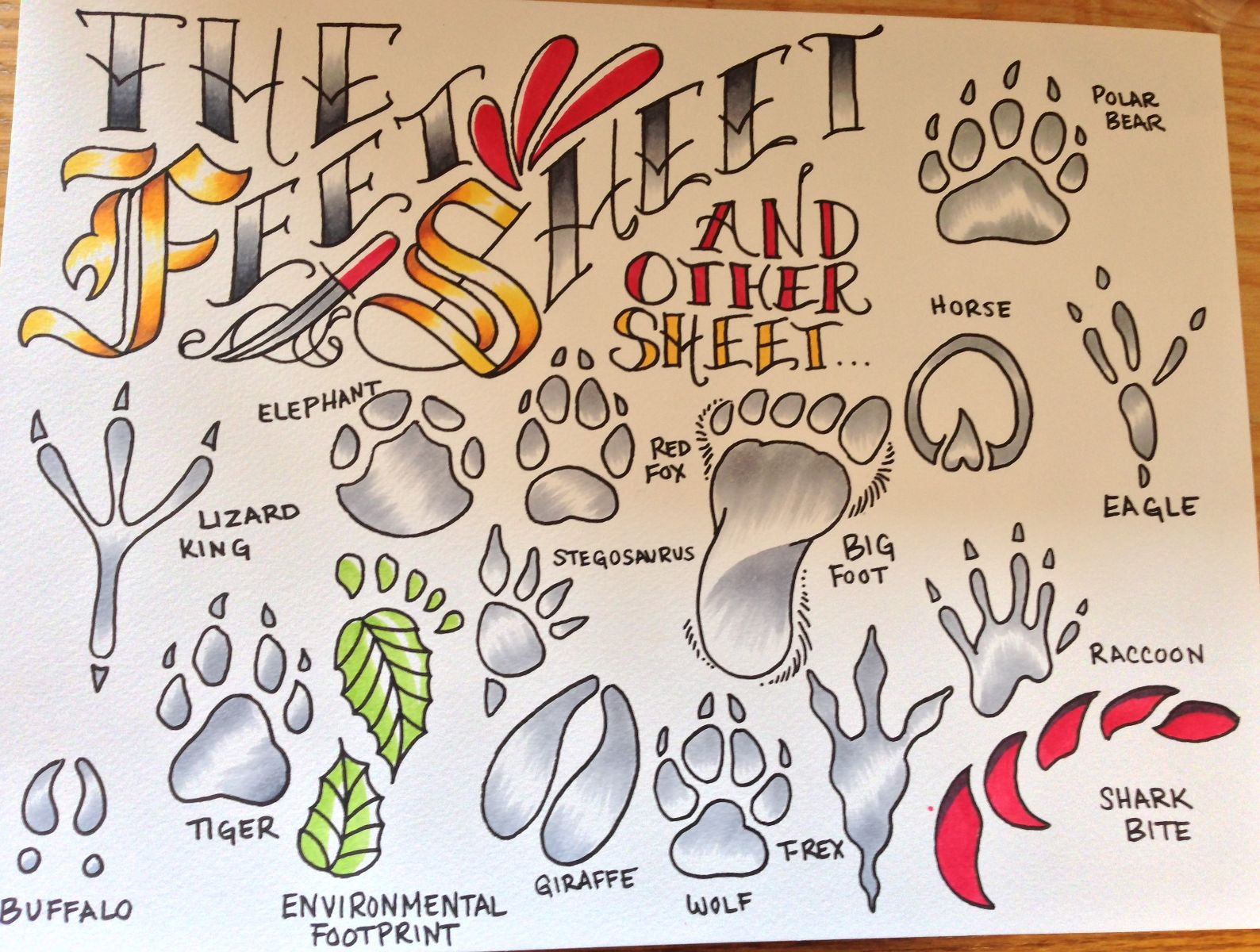 On Sunday, November 10th 2013, Off the Map Tattoo (of both Easthampton, MA & Grants Pass, OR) as well as many other tattoo studios nationwide, will be offering $50 animal related flash tattoos from 11:00 am to 7:00 pm. 100% of the proceeds will be donated to charitable organizations that are dedicated to preserving and protecting wildlife. Locally, Off the Map Tattoo will be donating all proceeds to the Massachusetts Audubon Society by way of Arcadia Wildlife Sanctuary in Easthampton. Arcadia's mission is to protect nature for both wildlife and people; be it through wildlife rehabilitation connections and initiatives, land preservation, protection of species and by connecting people with nature.

Donators attending the event will be able to choose from multiple pre-designed pieces of tattoo flash art, all of which involve an animal theme. The flash art is drawn specifically for this event by Off the Map's tattoo artists and will include a wide variety of options to choose from. If you wish to support the cause without getting tattooed, we will happily accept monetary donations as well. There is also a benefit raffle being held now through November 10th when three winners will be drawn. Tickets can be purchased 2 for $5 or 5 for $10. There are over $1,000 in raffle prizes being offered including a $250 Off the Map gift certificate, various beautiful art prints, as well as other donated prizes. Raffle tickets may be purchased in person at the studio, as well as over the phone anytime by calling (413) 527-6574.
Off the Map LIVE is webcast every other Sunday from Off the Map Tattoo in Easthampton Massachusetts! Check out past episodes on our YouTube channel, and visit TattooNOWTV.com for more info.