Friday October 25, 2013
Northwest News: Endangered Species Tattoo Day
Hello everyone,
We are excited to announce phase #2 of the ENDANGERED SPECIES benefit which will be the TATTOO DAY. This event will take place on Sunday November 10th. We will be offering $50 dollar tattoos from pre-selected Tattoo Flash Sheets. (Sorry, this means no custom designs). The tattoos are designed to be completed within 30-40 minutes maximum and will be offered on a First Come, First Serve basis. Our hours on this day will be 9am-9pm to allow enough time for everyone who would like to get a quality tattoo as well as support the benefit. 100% of the proceeds will go to benefit Wildlife Images here locally.
Come down and help support the cause and get yourself a cool little tattoo....the animals will thank you
(Tips are not mandentory but gladly accepted....)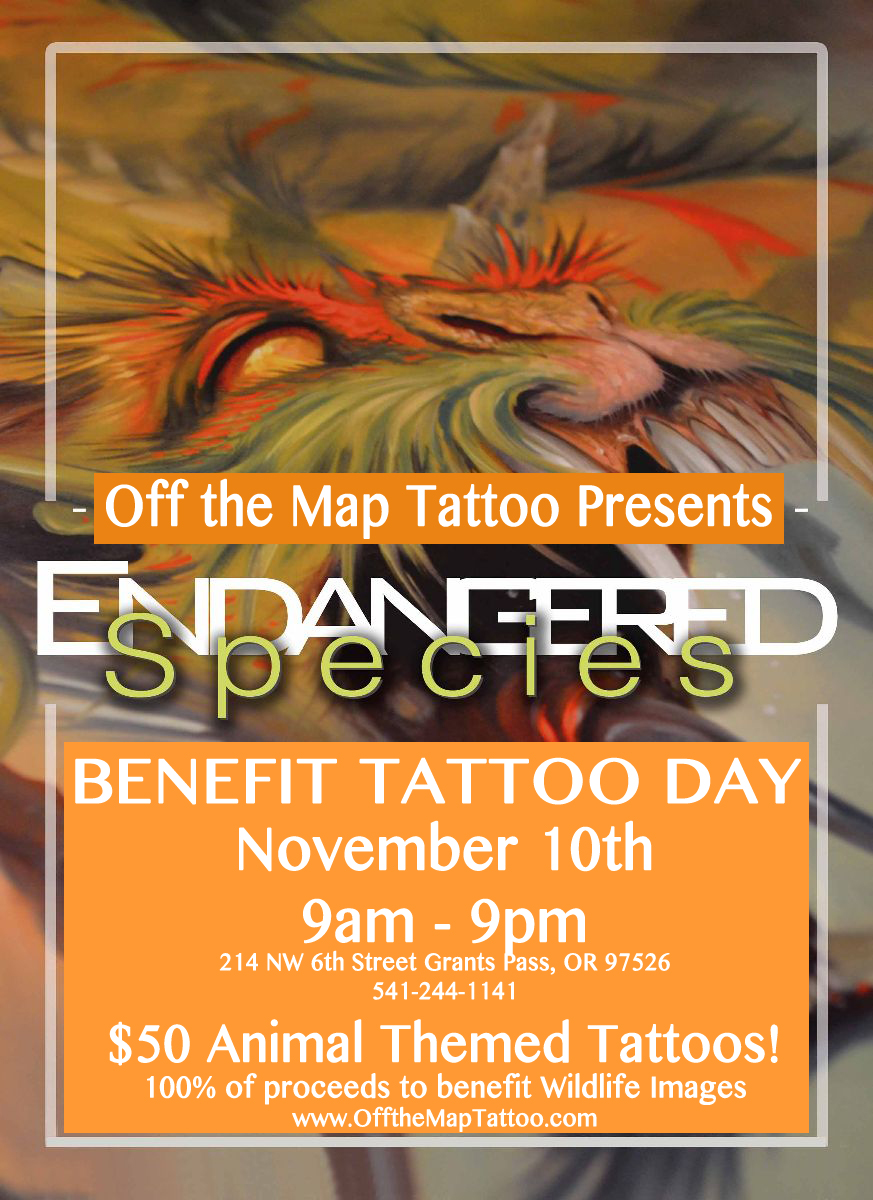 Off the Map LIVE is webcast every other Sunday from Off the Map Tattoo in Easthampton Massachusetts! Check out past episodes on our YouTube channel, and visit TattooNOWTV.com for more info.