Thursday October 17, 2013
New England News: Next stop, Calgary!
This weekend our staff is really all over the map! While studio manager Mary Bowen and resident artist Johnny Smith are off to France for the Evian Tattoo Show, we're shippping more of our talented staff off, up to Canada to attend and teach at the Alberta Bound Tattoo & Arts Festival.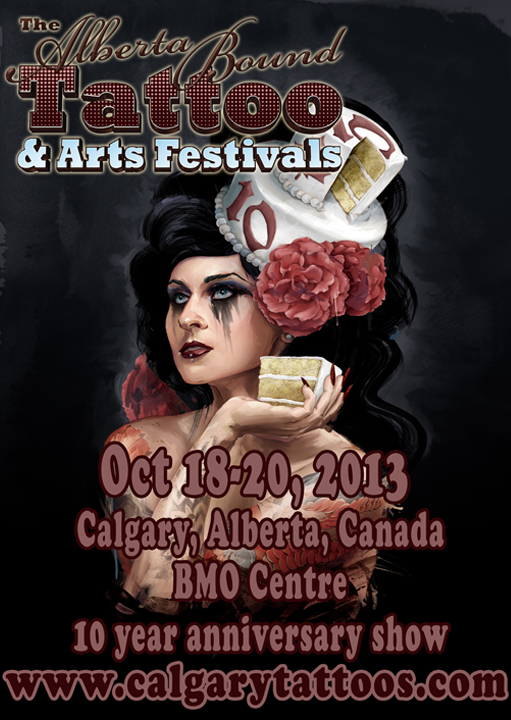 Max Rothert will be tattooing in Calgary, representing Off the Map Tattoo, along with our friends Shawn Hebrank & David Corden. Max still has a couple of appointment spots available while he's there. If you're interested in snagging a spot with him, shoot him an email to max@offthemaptattoo or call the studio at 413-527-6574. We can't wait to see what beautiful custom pieces they get to do while they're there!
Our cohorts over at TattooNOW, Gabe Ripley & Brian Copperthite will be in attendance also, teaching their respective business seminars. On Saturday, October 19th you can attend the FREE seminar, How to Drive Tattoo Customers into your Chair Using the Internet on a Shoestring Budget. Then on October 20th, TattooNOW's second seminar, Building a GREAT Tattoo Business will be presented. In this seminar, artists, managers, studio owners and apprentices will learn to think about all of the details of a professional business plan as it relates specifically to high quality professional tattooing. You can register here!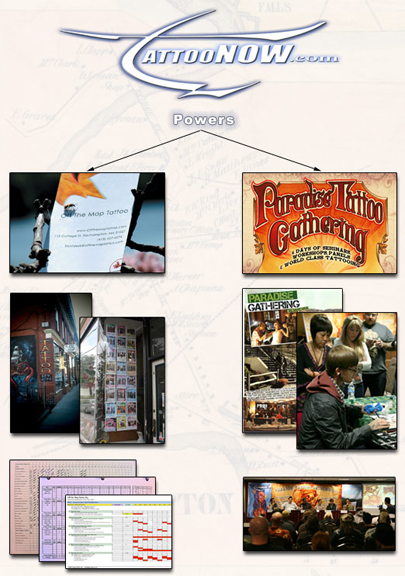 Off the Map LIVE is webcast every other Sunday from Off the Map Tattoo in Easthampton Massachusetts! Check out past episodes on our YouTube channel, and visit TattooNOWTV.com for more info.