Tuesday October 22, 2013
Three Days of Tattooing and Workshops with Jeff Gogue & Guy Aitchison!
Professional Education Extravanganza!
February 9th - 11th 2014 at Off the Map Tattoo Northwest
Day 1: February 9th - Collaboration with Jeff Gogue & Guy Aitchison! CLIENT WANTED! Jump at this unprecedented opportunity to get a Gogue/Aitchison collaborative tattoo! We are currently taking submissions for ideas. Jeff and Guy are looking for a project that will make good use of both of their distinct styles. This amazing collaboration is slated to be aired live, via webcast on TattooNOW TV. The tattoo will run between 3 - 7 hours total, with a minimum of $1,500. Interested parties can email idea submissions to specialevents@offthemaptattoo.com
Day 2: February 10th - Guy Aitchison presents his live webinar, Optimizing Your use of Value and Color. CLIENT WANTED! The ideal client is somebody who is looking for an illustrative piece, with interesting elements. May be of standard subject matter, which would be helpful to the audience of the webinar. We respectfully request that it NOT be on an awkward body part such as knees, elbows, throat, etc. The ideal location would be a calf, inner forearm, etc. $1,000 minimum.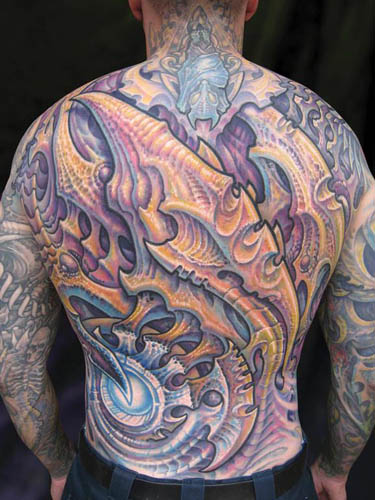 Day 3: February 11th - Presenting.... Size Doesn't Matter - Hand Tattoo Webinar with Jeff Gogue! During this webinar, Jeff will be tattooing Guy Aitchison's hand! Jeff will consider transition, size, placement, and other keys to making an intriguing, pleasing and insightful piece of work. Of course, as with most live webinars, Jeff will be answering your questions from the chat room!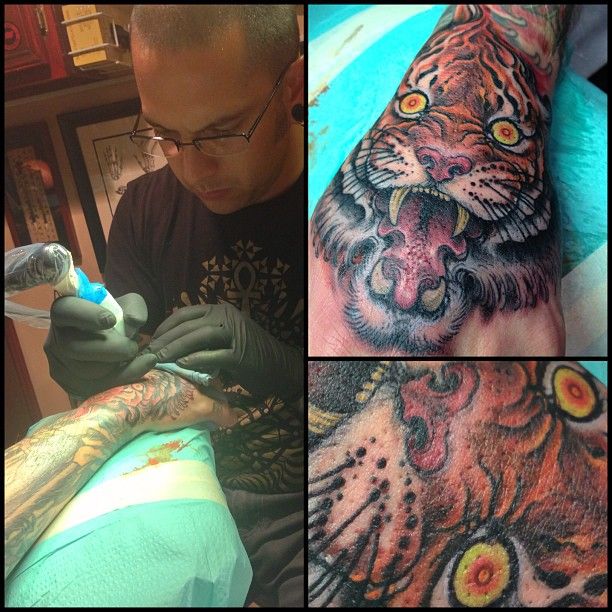 Wow! What an amazing few days of tattooing this winter has in store for us! No professional tattooer should miss these opportunites to learn and grow from some of the industry's leaders! Of course, collectors would be silly not to try for the chance to get in on either the collaboration tattoo with Jeff & Guy or the available spot with Guy Aitchison! For more information on these, and other professional events offered to tattooers, check out what TattooNOW has on tap! To enter a submission for your chance to get tattooed by one of these talented gentleman, shoot us an email to specialevents@offthemaptattoo.com!
Off the Map LIVE is webcast every other Sunday from Off the Map Tattoo in Easthampton Massachusetts! Check out past episodes on our YouTube channel, and visit TattooNOWTV.com for more info.