Thursday September 19, 2013
New England News: Alvin Chong is here!
Alvin Chong (responsible for this beautiful Kawasaki tattoo) is here in the Massachusetts studio all the way from Malaysia! He is here for one more day and has time for one more aweosme tattoo! Alvin specializes in black and grey tattoos, and particularly enjoys portrait tattoos. Alvin also does amazingingly unique skull inspired tattoos also; and who doesn't appreciate an awesome skull tattoo?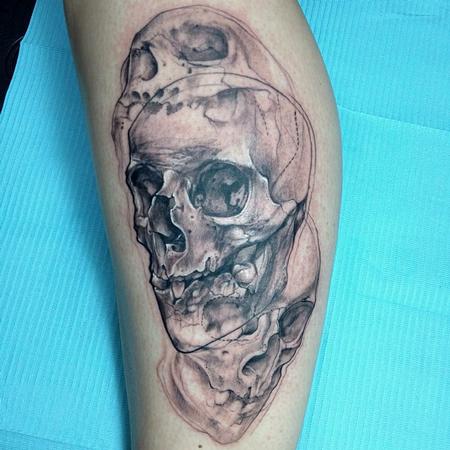 Give us a call to snag the spot while the opportunity is yours! 413-527-6574
Off the Map LIVE is webcast every other Sunday from Off the Map Tattoo in Easthampton Massachusetts! Check out past episodes on our YouTube channel, and visit TattooNOWTV.com for more info.