Thursday September 5, 2013
New England & Northwest News: Gift Certificate Promo! Buy $100 get $50 FREE!
Happy September Tattoo Lovers!
We wanted to honor and celebrate all our clients that are hardworking students, teachers, parents of students, or just clients who love a good deal. To make that happen we are offering a surprise Back to School Gift Certificate Sale! Read on for details, and click that purchase button because this is a limited time offer that we only do once or twice a year!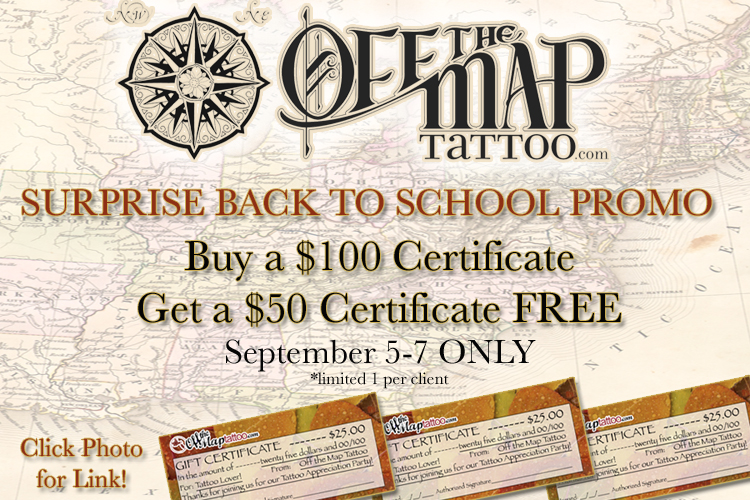 All you need to do is CLICK HERE and purchase a $100 gift certificate, and we will automatically include an extra $50 certificate in the delivery!
Please note this is limited to ONE PER CLIENT. You can combined the $100 and $50 gift certificate for one tattoo, or give one to a friend! Gift certificates can be used with any artists and don't expire for 7 years.
Off the Map LIVE is webcast every other Sunday from Off the Map Tattoo in Easthampton Massachusetts! Check out past episodes on our YouTube channel, and visit TattooNOWTV.com for more info.