Tuesday September 3, 2013
New England & Northwest News: Endangered Species Art Show
Hello everyone,
Well the submission deadline for the ENDANGERED SPECIES art show has officially come and gone and I must say we have recieved a ton of wonderful pieces. We would like to let everyone who submitted a piece know that all entries are currently under review. Chosen pieces wil be contacted within the next 2 weeks as this process can take a bit of time for the jury to go through each entry. We would like to thank all you participated in this event and we hope to see you at the exhibit parties at both shops Off The Map Tattoo (northwest) and Off The Map Tattoo (northeast). We also would like to encourage shops worldwide to take part in the ENDANGERED SPECIES tattoo benefit day. If you have any questions regarding this benefit or the tattoo day please contact jason@offthemaptattoo.com
Thanks again to all for your participation and interest!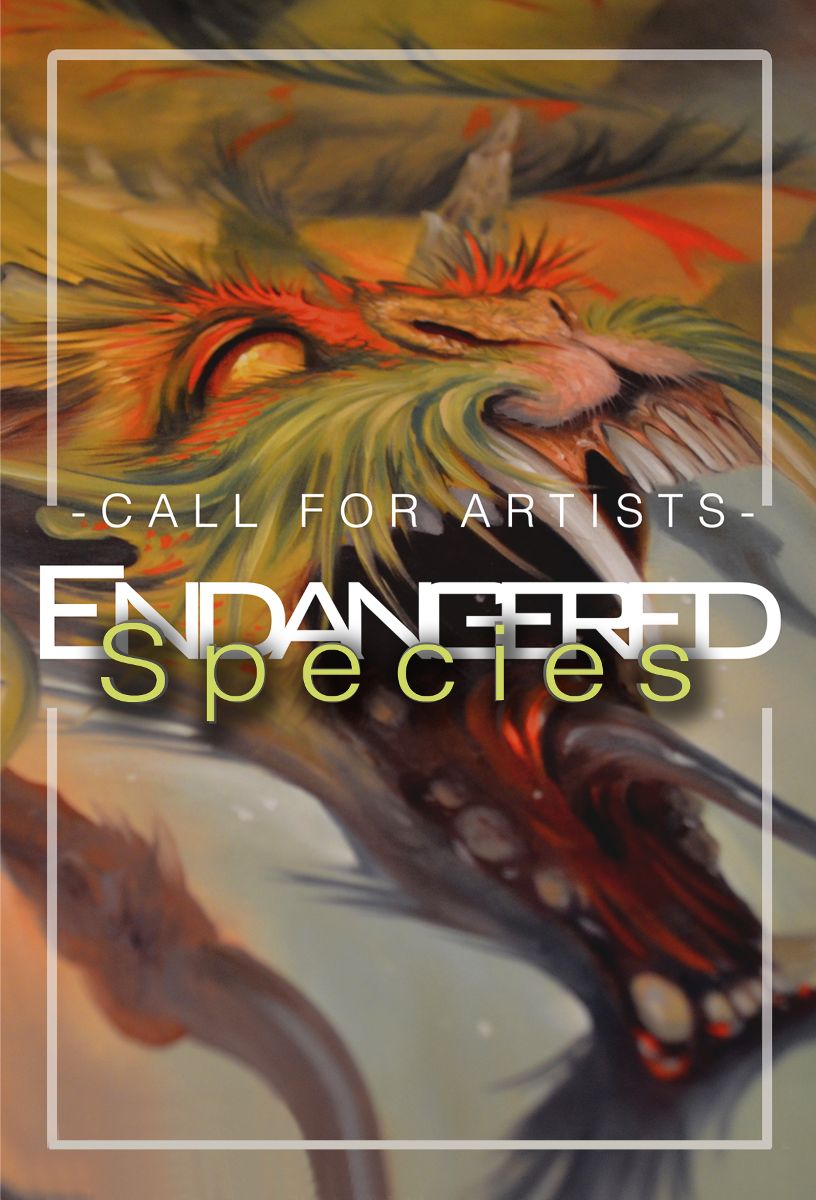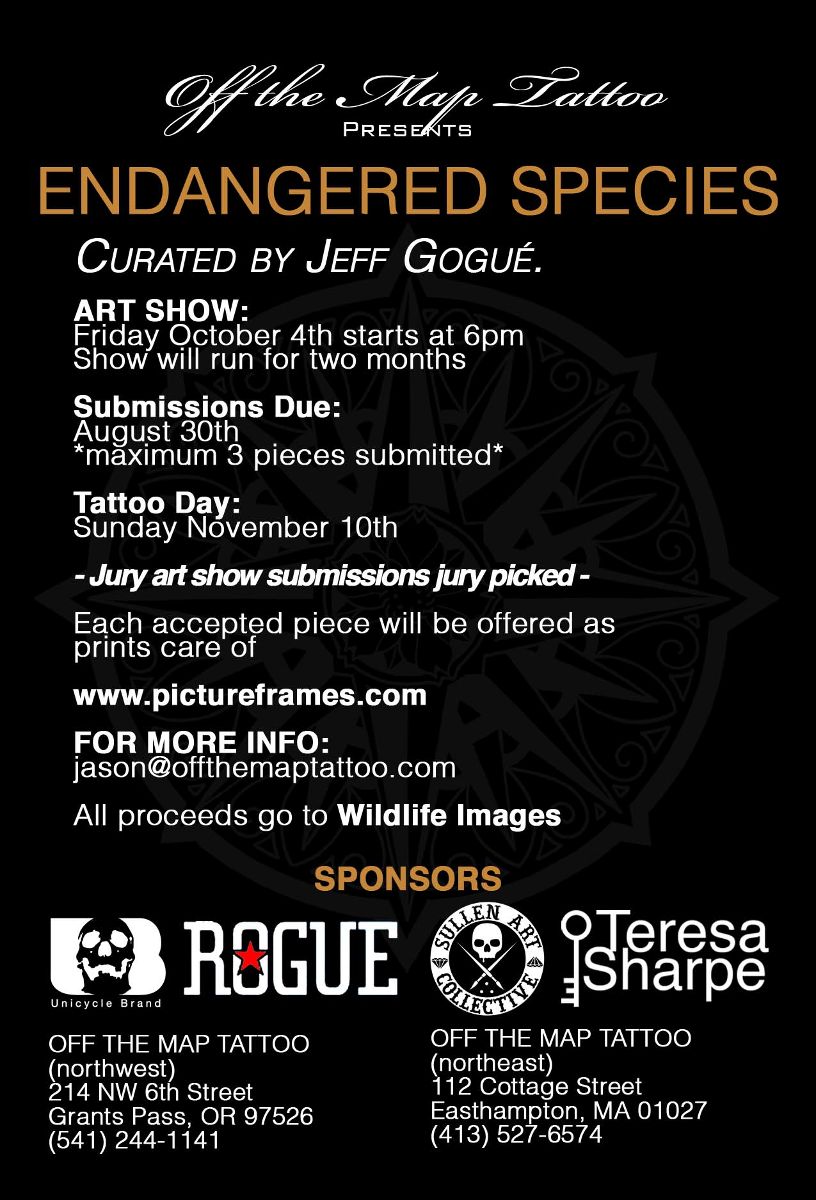 Off the Map LIVE is webcast every other Sunday from Off the Map Tattoo in Easthampton Massachusetts! Check out past episodes on our YouTube channel, and visit TattooNOWTV.com for more info.