Tuesday August 27, 2013
Northwest News: Mr. Jones returns from Hell City and Guest Artist Aaron Della Vedova
Well the HELL CITY TATTOO CONVENTION is finally over in Phoenix, Arizona and we await the return of our resident artist Mr. Jones who has been out at this event tattooing all weekend in the Off The Map Tattoo booth along with many of our Easthampton, Ma shops resident artist. We look forward to many stories but in the meantime have some photos of some of the tattoos he did while there.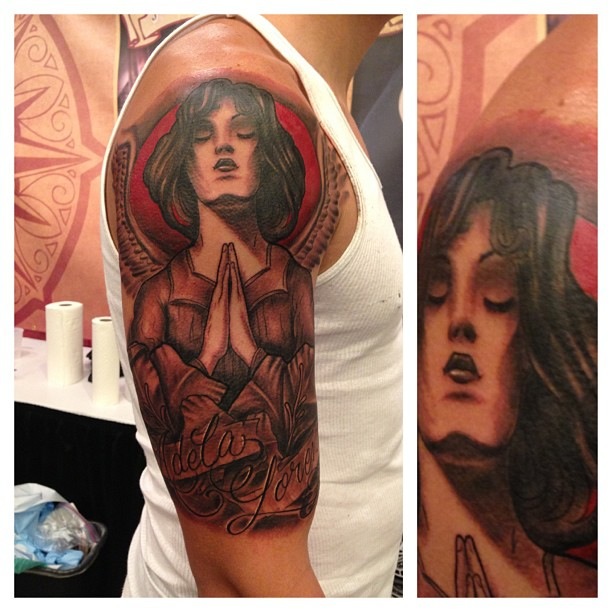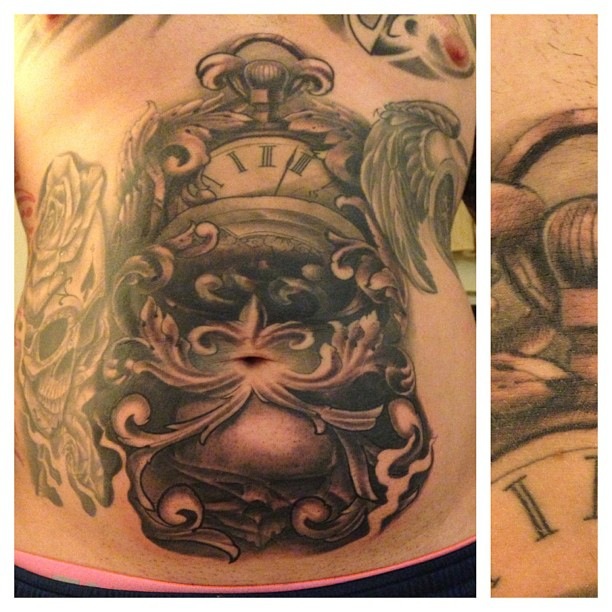 We are also pleased to announce that we will have Guest Artist Aaron Della Vedova visiting us here on September 3rd through 5th. If you interested in getting tattooed by him contact the shop for details at (541) 244-1141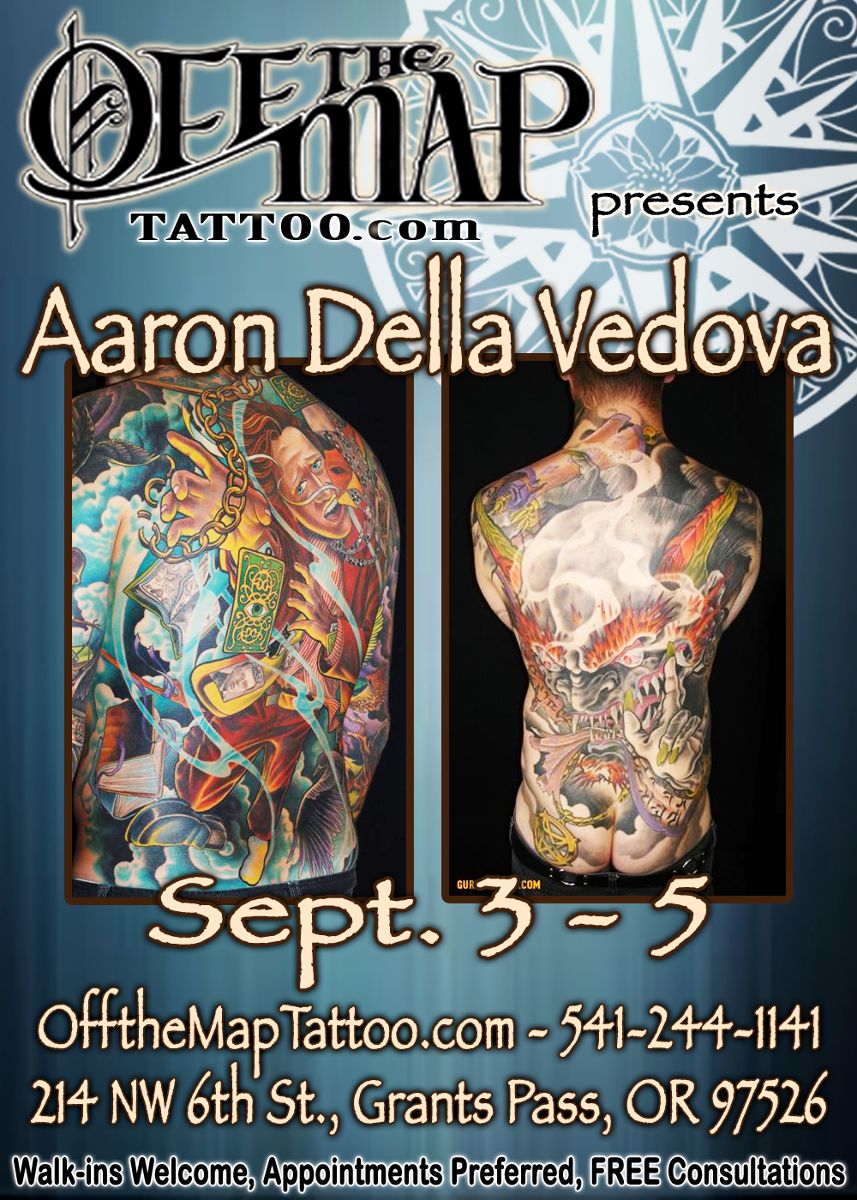 Off the Map LIVE is webcast every other Sunday from Off the Map Tattoo in Easthampton Massachusetts! Check out past episodes on our YouTube channel, and visit TattooNOWTV.com for more info.