Sunday August 25, 2013
Northwest News: Guest Artist Extravaganza!!
September is creeping up on us and we're super stoked to be hosting a ton of amazing guest artists through the month, some of whom are traveling from all the way across the world to get here! Let's take a look at who's coming and when.
First up is Aaron Della Vedova from sunny San Diego, CA. He'll be here from the 3rd to the 5th and loves to do solid bold colorful tattoo work such as this awesome backpiece below. To book with Aaron please contact him directly via email at aaron@gurutattoo.com.
Next up we have Juliet Preston coming all the way from Southport, UK! She will be at our shop from the 6th to the 8th and is a well rounded artist indeed. Whether black and grey, traditional Japanese, or something illustrative and soft like the image below, she's got you covered. To set something up with Juliet shoot an email to inkarma@hotmail.com.
Also doing a guest spot from the 6th to the 8th is Nate Beavers! We're excited to see Nate again and look forward to seeing more progress on this collaboration that he started last year with Jeff Gogue during his previous visit. This piece is on Tattoo Snob's Kevin Miller who we are also looking forward to hanging out with again! To book with Nate please email him at natebeavers13@gmail.com.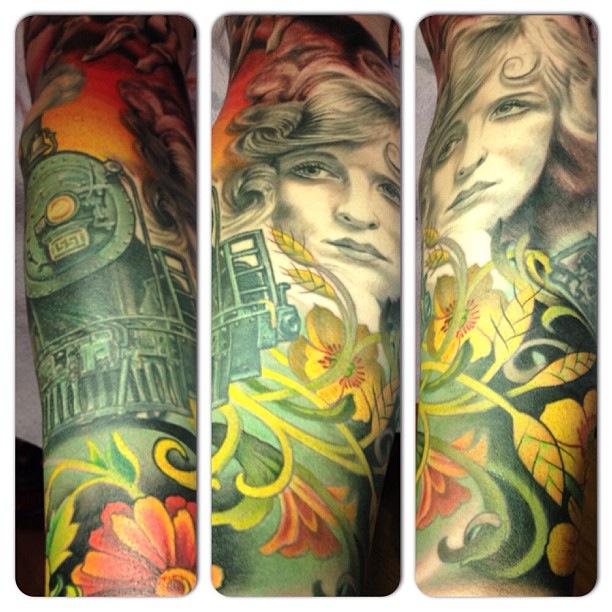 Traveling all the way from Berlin, Germany is the remarkable Markus Lenhard! He specializes in out of this world abstract bio organic color feasts and is capable of so much more! Markus will be here from the 17th to the 21st and if you would like to set something up please contact him through either Facebook or his website.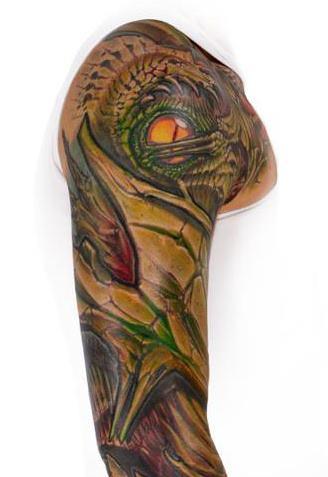 On the 19th and 20th we will be graced by the presence of Mick Squires coming all the way from Australia! Mick is a realism genius and we can't wait to see what he does while in town.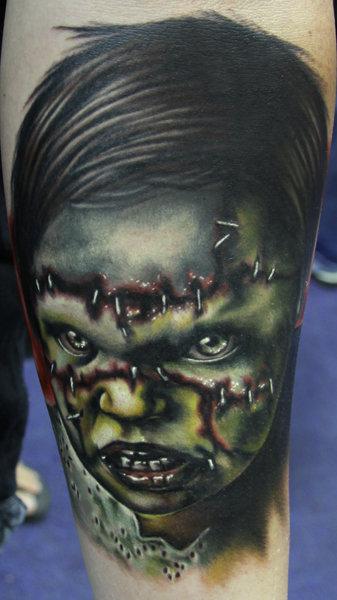 September 21st and 22nd will be a great weekend with Jen Godfrey who is now tattooing out of our shop once a month for a couple of days. It's always fun with Jen around and she would love to put that American Traditional tattoo you've been wanting on your skin. Stop by the shop or give us a call anytime to book with her!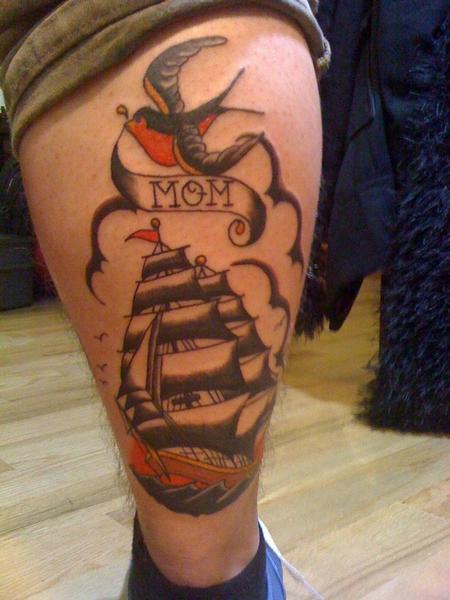 Last but certainly not least is Henry Barker also traveling from Australia! He will be in town from the 22nd to the 27th and loves to tattoo well saturated strong designs such as below. To book with Henry please contact him directly via phone or email at 917-769-4589, hb.tattoo1@gmail.com.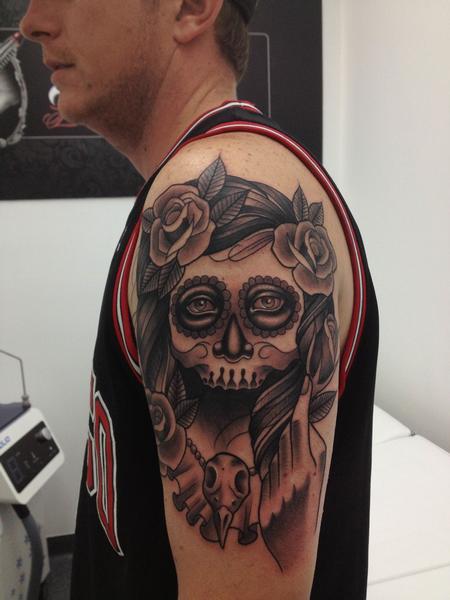 With all these amazing artists throughout the month you're sure to find what you need! Do not hesitate to get in touch about booking with these folks, you won't regret it! See ya in September!!!

Off the Map LIVE is webcast every other Sunday from Off the Map Tattoo in Easthampton Massachusetts! Check out past episodes on our YouTube channel, and visit TattooNOWTV.com for more info.