Saturday July 20, 2013
Northwest News: Jeff Gogue Painting Workshop a Great Success!
This past week Grants Pass, Oregon saw an influx of artists attending the 2013 Jeff Gogue Painting Workshop hosted by Off the Map Tattoo - Northwest. Artists from all over came to our quaint little mountain town for two days of learning, painting and inspiration. The first day started out with a quiet attentiveness as participants settled in, warmed up to each other, and took in as much information as possible before beginning utilizing the skills they would be learning over the next 48 hours. After a group huddle consisting of laying out some of the basic strategies for a successful painting participants were off to a great start pushing paint around until the illusion of form and space began to appear.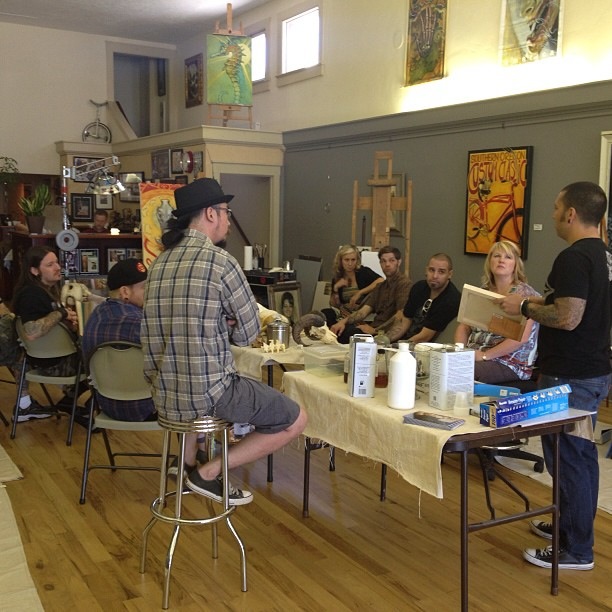 Like last year's workshop, the participants already had a great foundation in drawing, so the following steps of Jeff's painting process were underway with a quickness. We saw many great attempts at using this very specific process to achieve desired results in the form of skulls, birds, flowers, pugs, blocks of wood, and many other interesting and difficult subject matter. Another group huddle to summarize what had been learned and what to expect the following day wrapped things up and everyone left for the night with a few things to think about.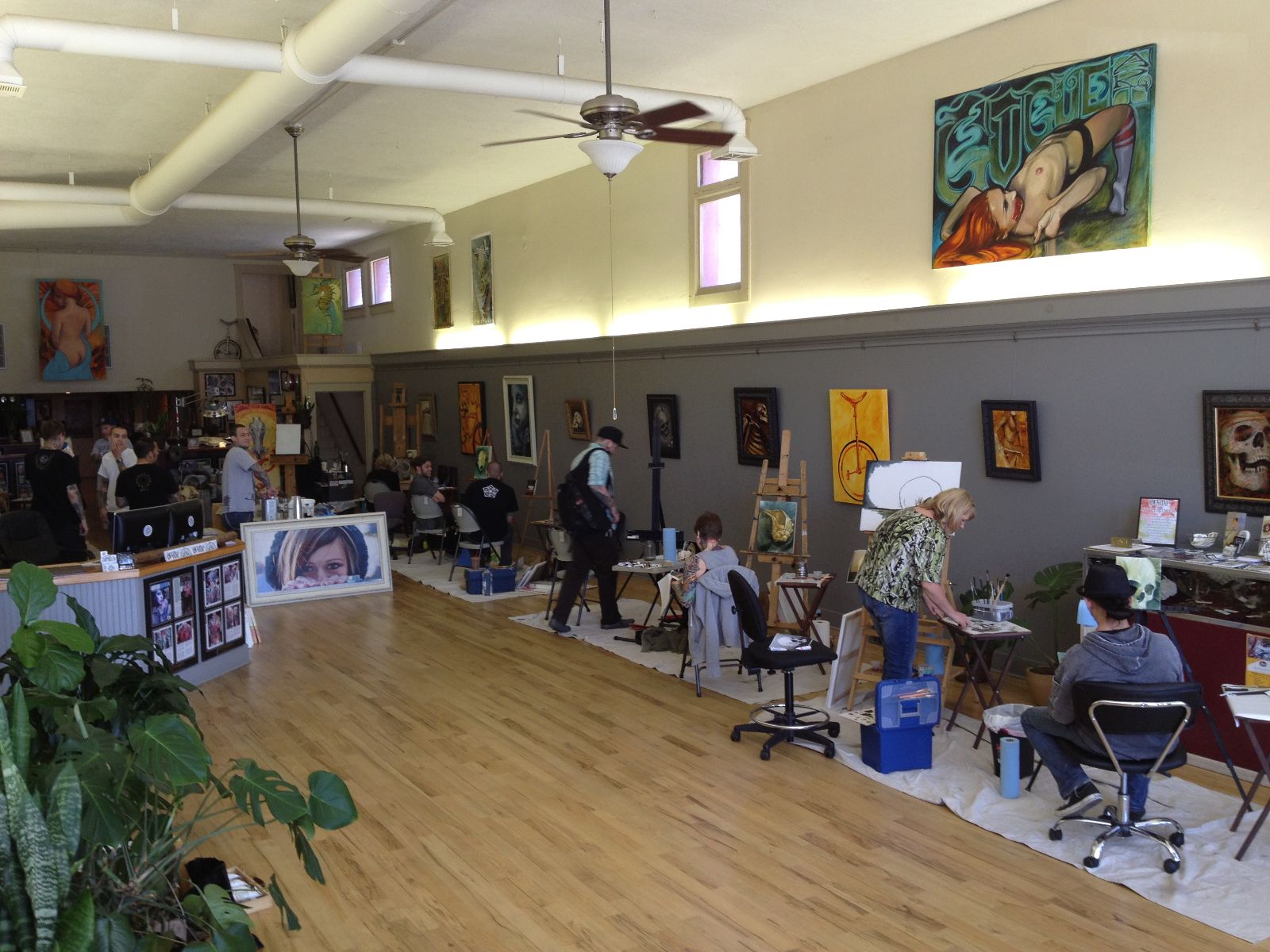 Day 2 started off strong with everyone feeling refreshed and ready to apply the previous days lessons with all that would be taught over the last remaining hours. We saw quite a few paintings make their way to completion on this day, and of course, it wouldn't be a proper workshop without a proper midday motivational huddle!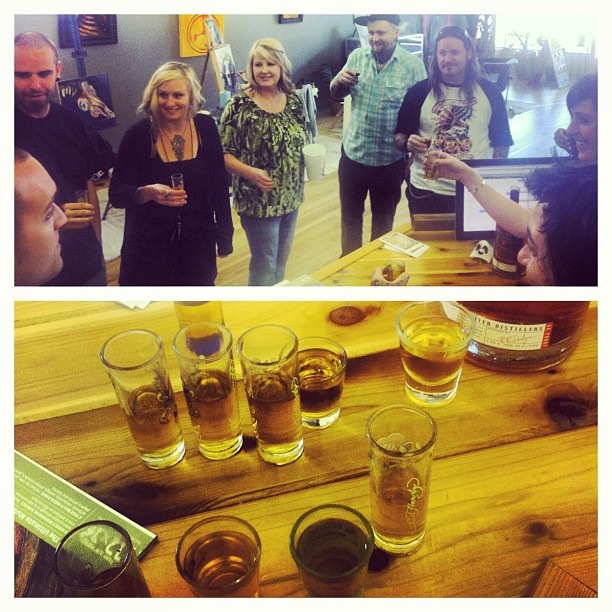 As the day came to a close Jeff walked around giving one on one guidance before participants cleaned and packed their things up. A final inspirational talk was given and it was clear that many were moved. We all finished the night off with a post-workshop get together at a local restaurant where even more fun was had.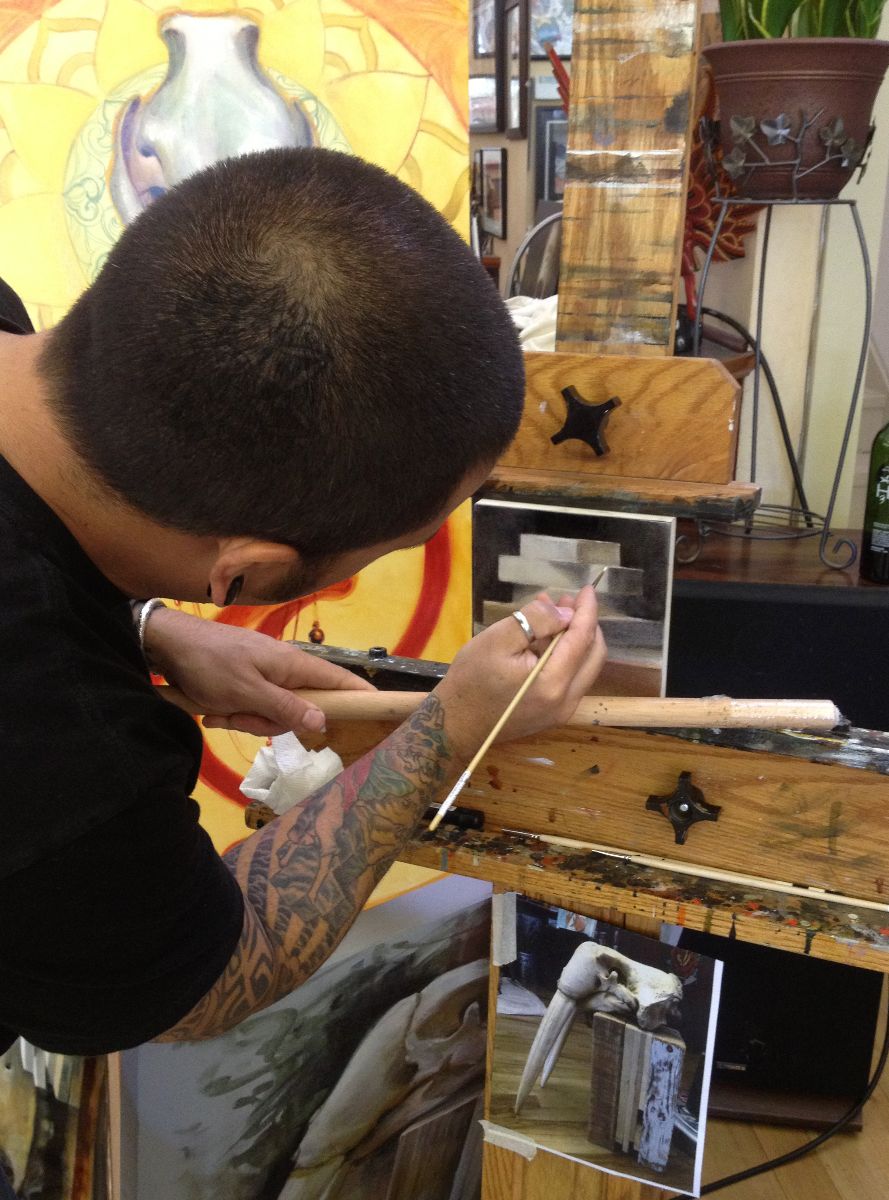 As usual, participants came with a yearning to acquire new skills, meet new artists, and strengthen old talents while leaving with so much more! We can't wait until the next workshop and we know you can't either! Keep an eye out for future announcements. Thanks to everyone who came out this year, it's been a privilege and an honor!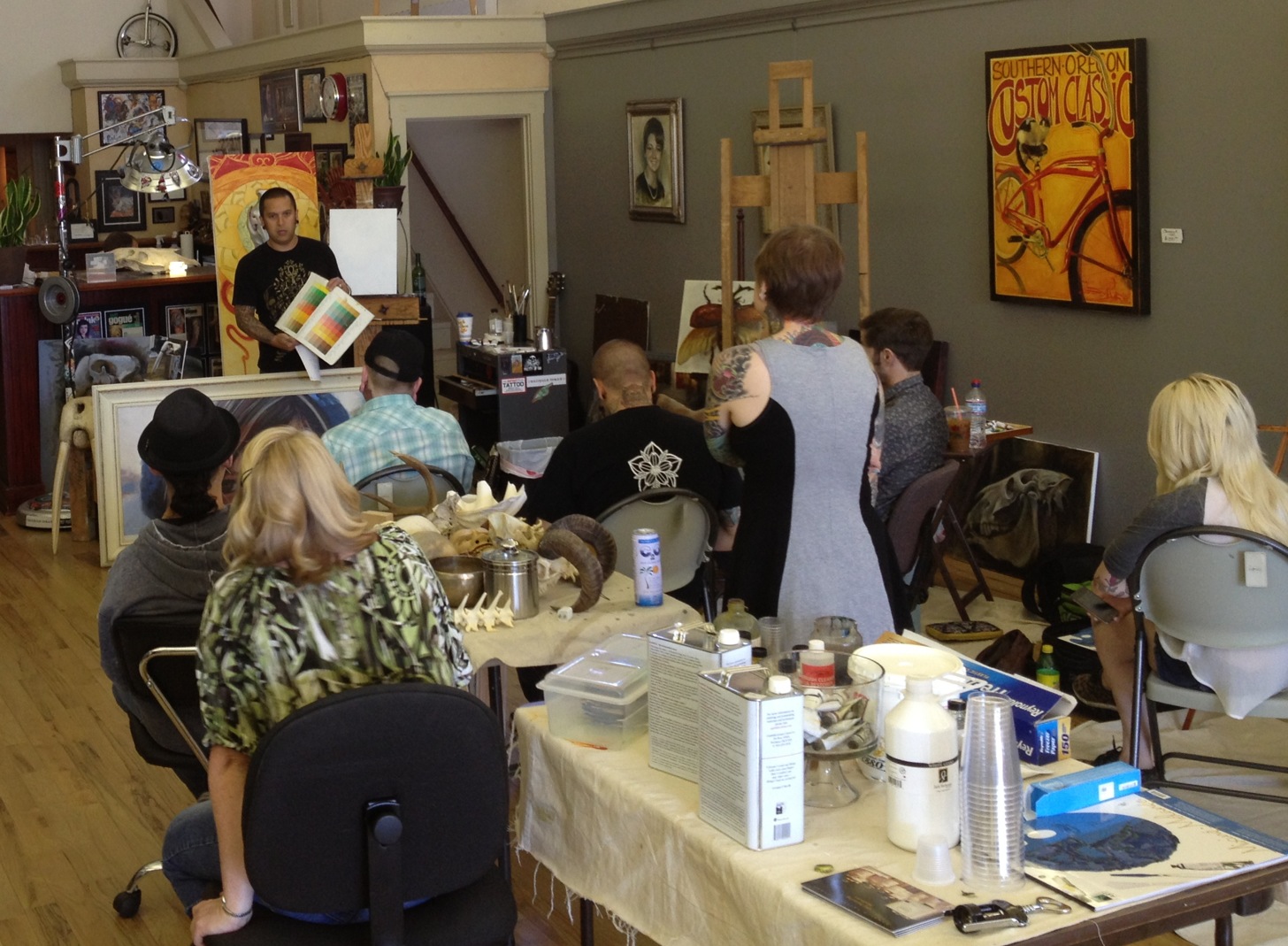 Off the Map LIVE is webcast every other Sunday from Off the Map Tattoo in Easthampton Massachusetts! Check out past episodes on our YouTube channel, and visit TattooNOWTV.com for more info.