Tuesday July 9, 2013
Northwest News: Sold Out Painting Workshop
Hello everyone,
We are very excited for the upcoming event next week at our shop. The Painting Workshop with Jeff Gogue is going down on July 17th and 18th which should be a lot of fun as well as highly informative. This event Sold Out rather quickly so those who were lucky enough to register we look forward to spending a couple of days with you. Among many of the artist that will be attending will be OFF THE MAP's own Johnny Smith who is now working at our Easthampton, MA location.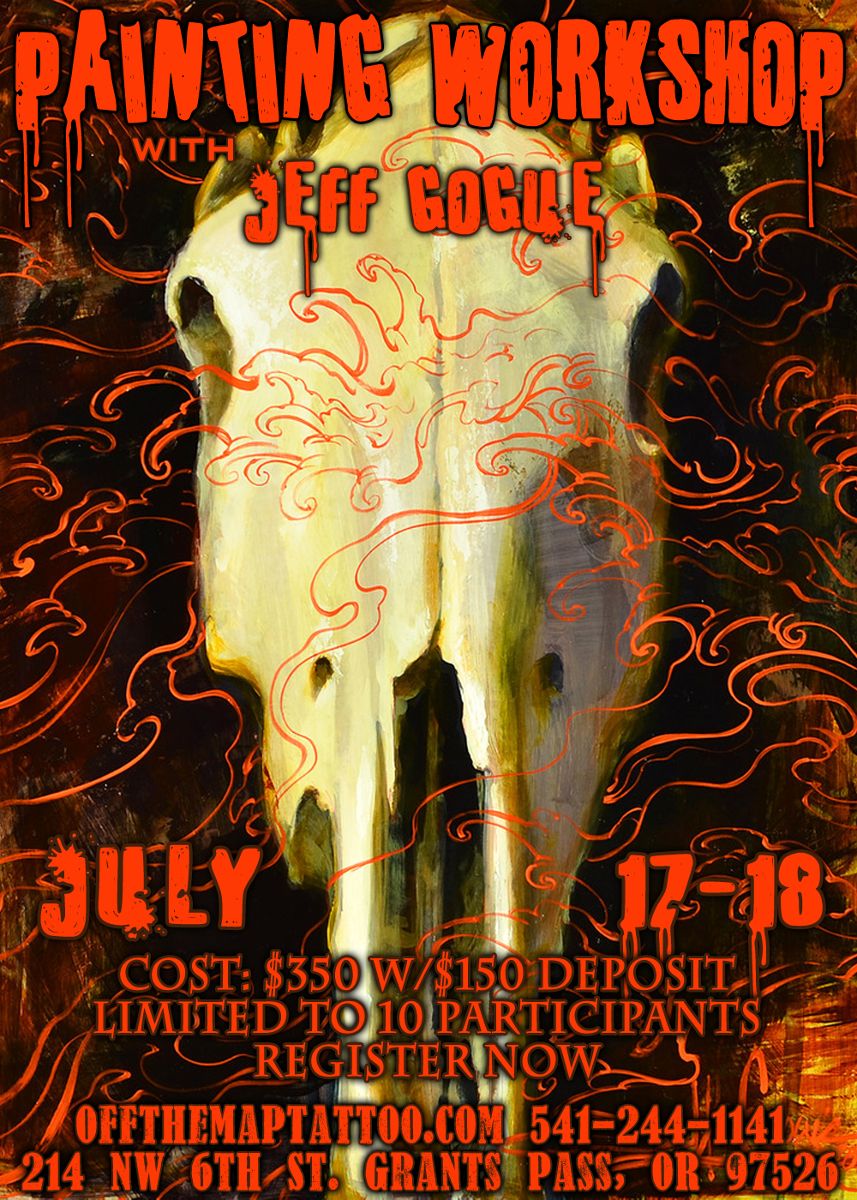 On another note, Jeff Gogue has returned from France and is getting right back to business as usual. Our shop manager Jason has arrived back home as well from spending the past week at our Easthampton, MA shop. It is good to have our entire crew back in the shop.
Off the Map LIVE is webcast every other Sunday from Off the Map Tattoo in Easthampton Massachusetts! Check out past episodes on our YouTube channel, and visit TattooNOWTV.com for more info.