Sunday July 7, 2013
New England News - Big Gus checks in at Easthampton as a Guest Artist
The past few days around the shop have been nothing short of a comedy show. We have had the honor to have Guest Artist BIG GUS visit us for the 2nd time. The tattoo that he did yesterday aired live on TattooNOWTV.com. The tattoo turned out amazing as expected and can be seen in the picture below. We look forward to having him back in the shop soon as it always makes for an interesting time.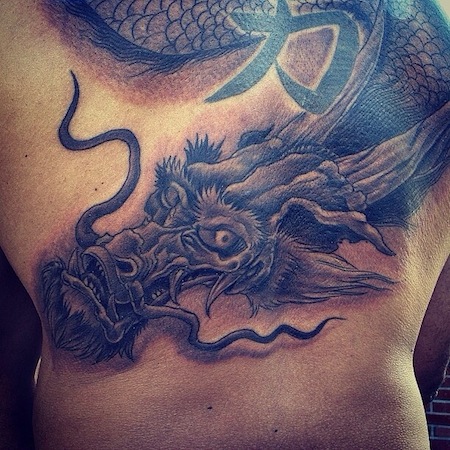 He will be guest spotting in our Northwest shop next October 7th -10th 2013 just before heading to the Portland Tattoo Expo. If you would like to book an appointment for his time in Grants Pass contact grantspass@offthemaptattoo.com or call (541) 244-1141 (Here is a picture of Big Gus with our Northwest Shop Manager Jason both spending time at our Easthampton shop)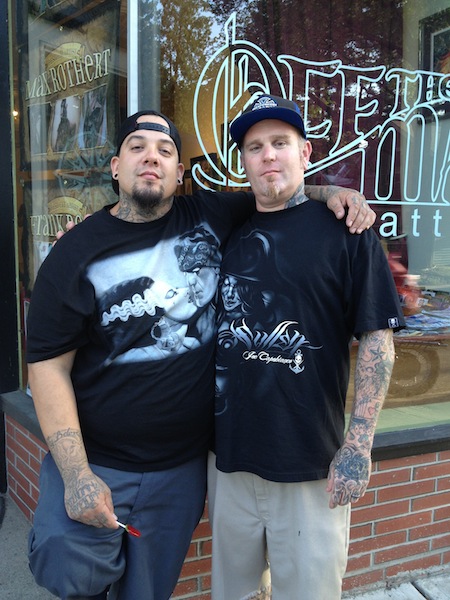 Here are some more pictures showing the good times vibe that Big Gus brings to the table...... (gotta love this guy, non-stop comedy!)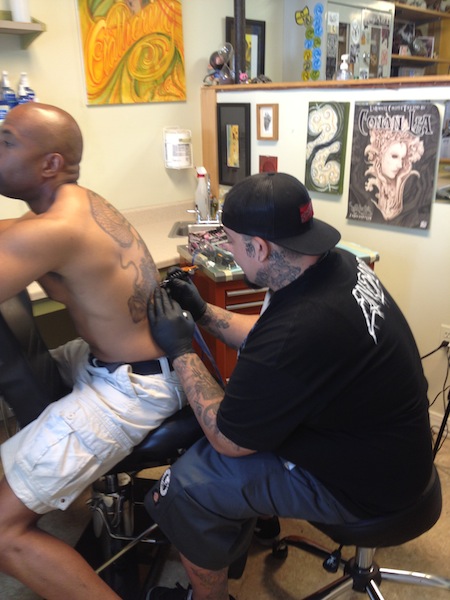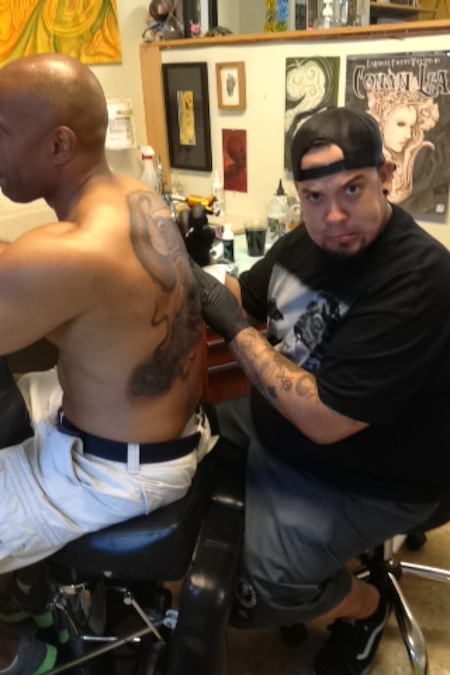 Off the Map LIVE is webcast every other Sunday from Off the Map Tattoo in Easthampton Massachusetts! Check out past episodes on our YouTube channel, and visit TattooNOWTV.com for more info.