Friday July 5, 2013
New England News: Northwest Shop Manager Visits Easthampton, MA shop
I have been working for OFF THE MAP TATTOO (northwest) now for nearly 5 months and have often wondered what our Easthampton, MA shop was like. Thanks to Mary and Gabe I have been able to experience working at the New England shop. Before heading back to Easthampton, MA from Grants Pass, OR I was full of anxiety on what to expect especially not having ever met face to face many of the individuals who work in this shop. I quickly was made to feel at home and welcomed with open arms by everyone here. This shop has some truly amazing artists and it is a joy to get to watch them tattoo for a couple of days. It is nice to see Frank Ready and Johnny Smith some friends whom I have not seen in a few months. Being back at this shop has been an extremely valuable experience to me as a shop manager for OFF THE MAP TATTOO. I have never taken so much pride in being a part of a team as I have with being a part of OFF THE MAP. I would like to say thank you to Mary Bowen and Gabe Ripley for making this journey possible as well as becoming great friends.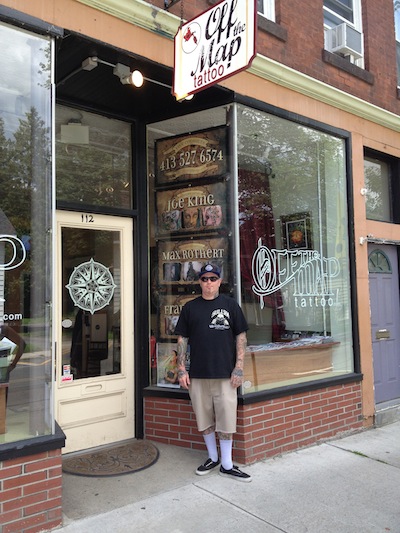 Next up for me besides taking back some new ideas to the Northwest shop will be attending and working at my lst event working for OFF THE MAP TATTOO which will be the PARADISE TATTOO GATHERING on September 12th – 15th in Keystone, CO. I look forward to seeing many familiar faces there as well as meeting some new folks as well.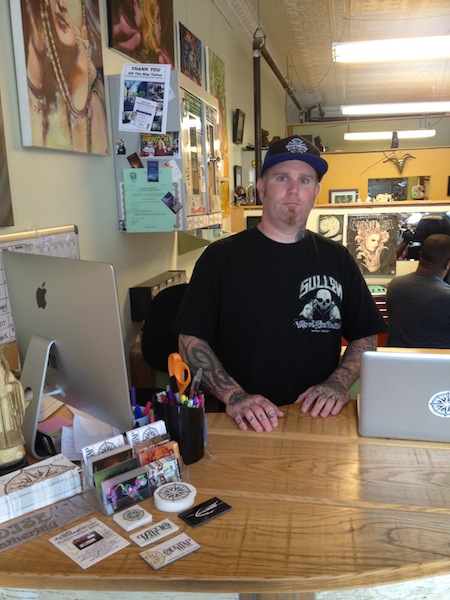 Shop managers from opposite sides of the country Jason Shad (northwest) Mary Bowen (northeast)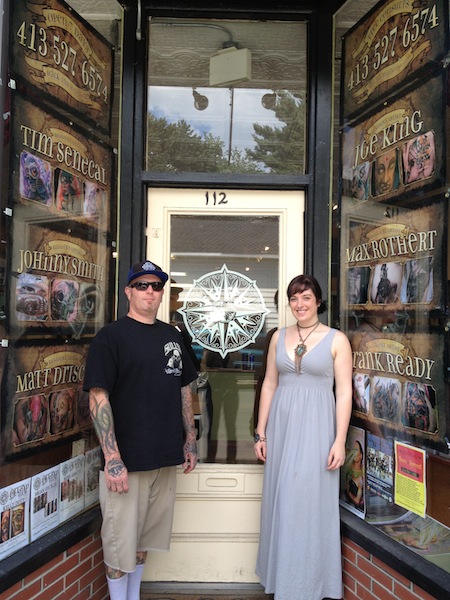 OFF THE MAP TATTOO (northeast) shop managers Mary and Rachael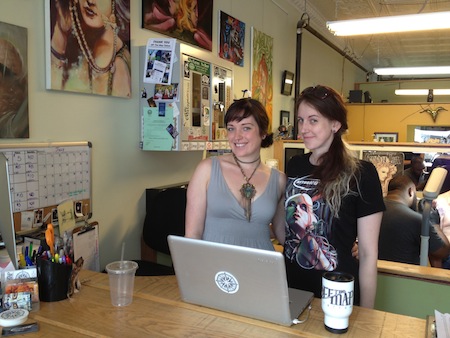 Off the Map LIVE is webcast every other Sunday from Off the Map Tattoo in Easthampton Massachusetts! Check out past episodes on our YouTube channel, and visit TattooNOWTV.com for more info.