Thursday June 27, 2013
New England News: Winners of Mass Live's Reader Raves Award!
Well, it's been quite a successful year at Off the Map. First we celebrated being voted "Best of the Valley" by the Advocate, then last week, studio manager, Mary Bowen took home the People's Choice Howdy Award for Hospitality Excellence! Last night, Mary and Gabe made their way to the Log Cabin again to celebrate being voted the Best Tattoo Parlor in MassLive's Reader Raves Awards!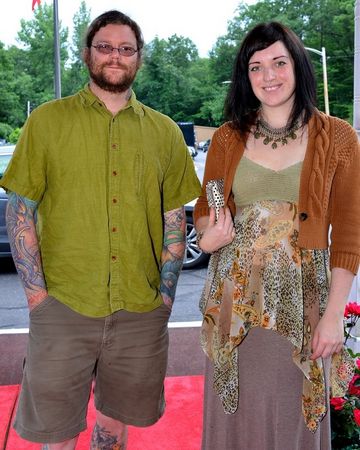 What's perhaps the most exciting about winning these awards is every single one is driven by the votes of the public. It's truly special knowing our clients go out of their way to submit votes, comments and extend their support through many different avenues. We love seeing familiar faces as first time clients become repeat clients and we love building a more broad clientele as they refer their friends, family, coworkers and just folks that ask them about their tattoos!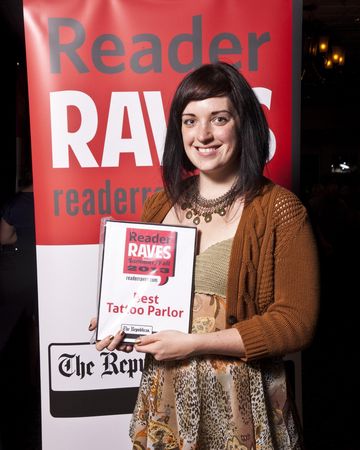 These awards have inspired us to keep doing what we're doing, and to do it even better. We want to constantly raise the bar for our clients, because you all deserve it! We look forward to continuously offering you nothing but the best in customer service, tattooing and giving you an experience that will truly last a lifetime.
Thanks again for all the support!
Off the Map LIVE is webcast every other Sunday from Off the Map Tattoo in Easthampton Massachusetts! Check out past episodes on our YouTube channel, and visit TattooNOWTV.com for more info.