Friday June 7, 2013
Northwest News: The Guest Artist Are Coming.....
It looks as if June is going to be an extremely exciting and busy month here at OFF THE MAP TATTOO (northwest). In addition to our resident artist: Jeff Gogue, Canyon Webb and Mr. Tyler Jones we have a ton of Guest Artist tattooing at the shop this month. The month will kick off with:
Jason Butcher (U.K.)
Lianne Moule (U.K.)
Jennifer Godfrey (Grants Pass, OR *former Gogue Art artist)
Shawn Hebrank (Minneapolis, MN)
Justin Hartman (Philadelphia, PA)
If you would like to get tattooed by any of these amazing artist while they are in town contact the shop in advance to book an appointment. They will also be open for Walk-In's if available. Let's show them some support while they are in town as they are all very excited to come to the area of Grants Pass and Southern Oregon as a whole.
Also, Big Thanks to the support that was given to Jayme Goodwin this past month while he was here doing a Guest Spot. If you had gotten tattooed by him while he was here and would like additional work from him we are sure he will be back again soon.
Thank You for all the support, we are very grateful for you all....................
HERE ARE SOME POSTERS FOR THE GUEST ARTIST VISITING UP UNTIL JUNE 17th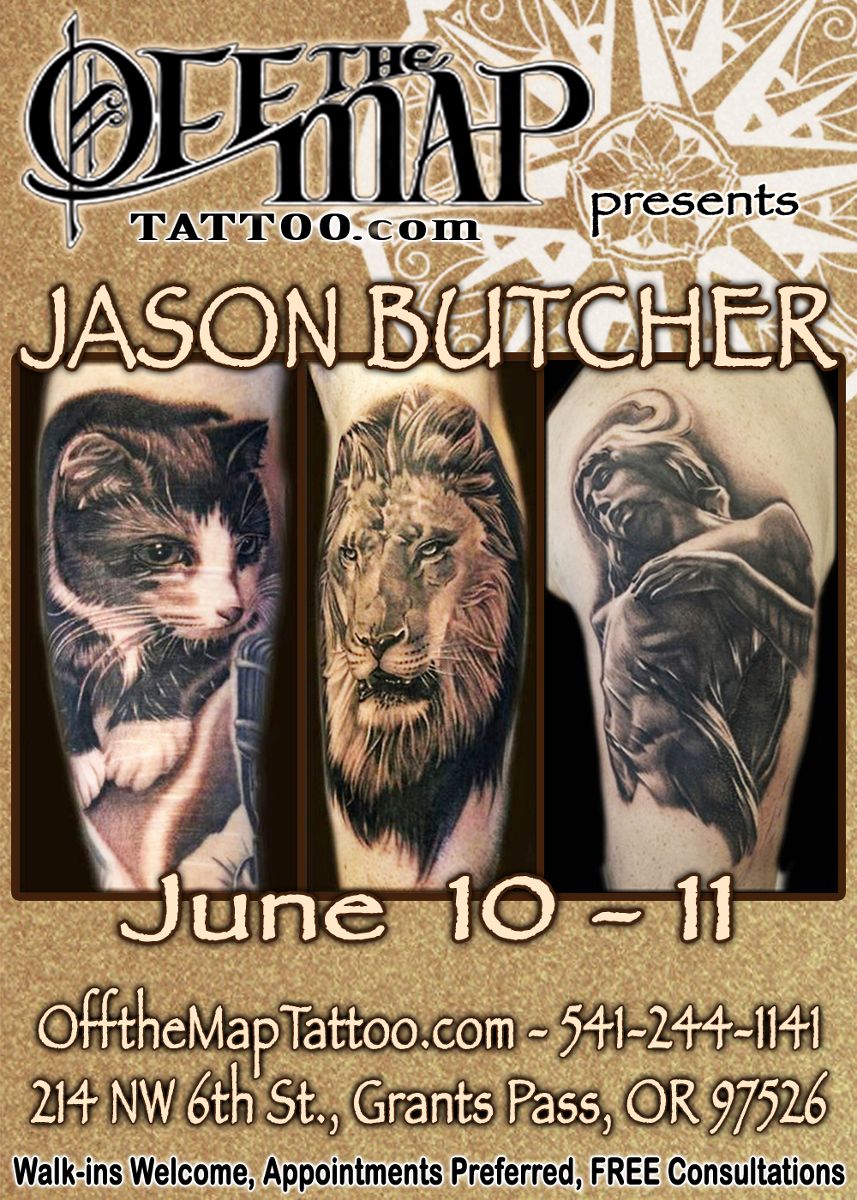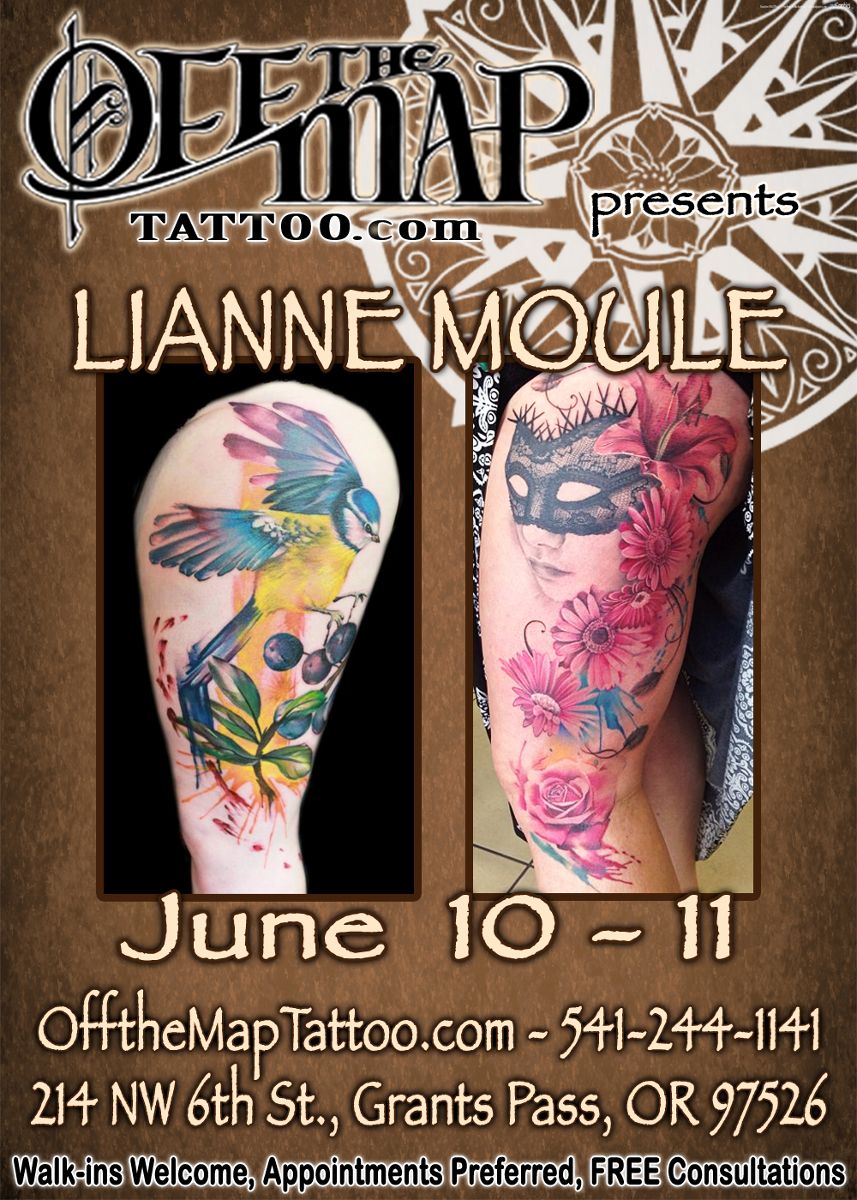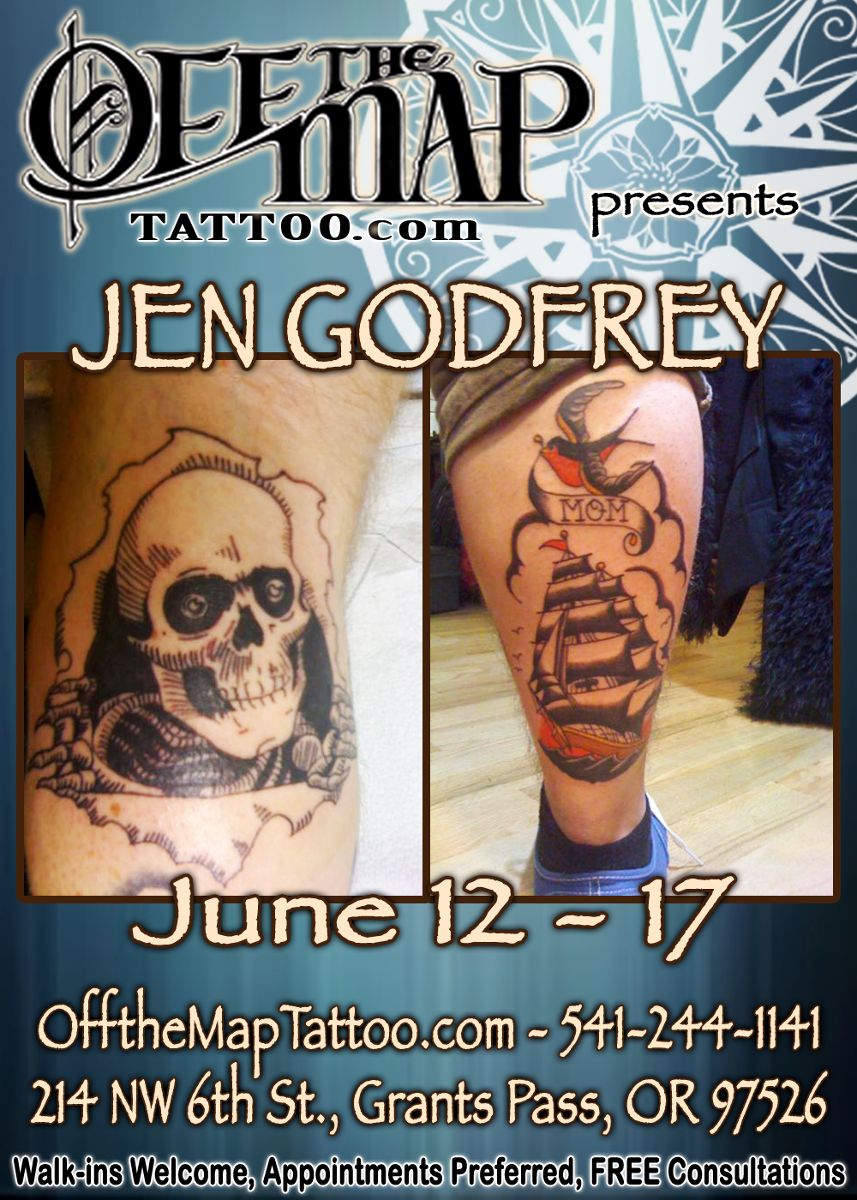 Off the Map LIVE is webcast every other Sunday from Off the Map Tattoo in Easthampton Massachusetts! Check out past episodes on our YouTube channel, and visit TattooNOWTV.com for more info.