Wednesday June 5, 2013
Northwest News: Canyon Webb wins 2nd Place Large Black and Grey!
Canyon Webb recently attended the Oregon Ink Tattoo Convention in Eugene, Oregon where he had a blast sharing a booth with a couple of artists from his hometown shop and was fortunate enough to win a 2nd place award for Best Large Black & Grey of the tattoo below.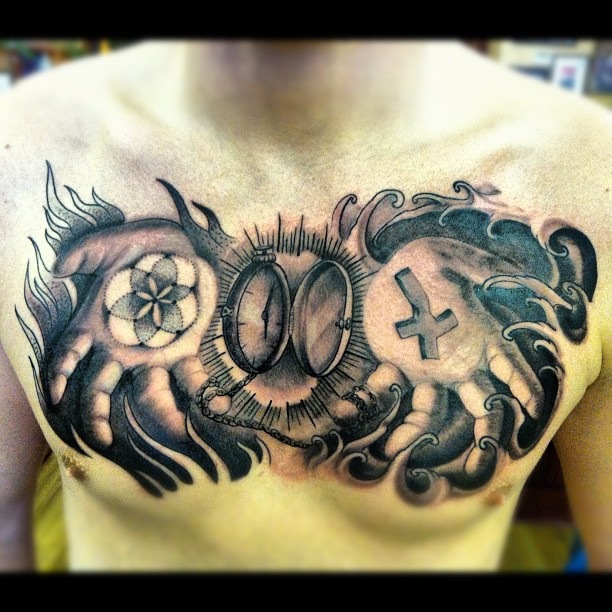 During his stay Canyon did some cool tattoos like the one below and thoroughly enjoyed the relaxed atmosphere of Eugene where he ran into some familiar faces including Damon Conklin, Shotsie Gorman, and Char Hall. Some nights on the town were well spent at fun spots like Horse Head Bar and Voodoo Doughnut, especially after his big win!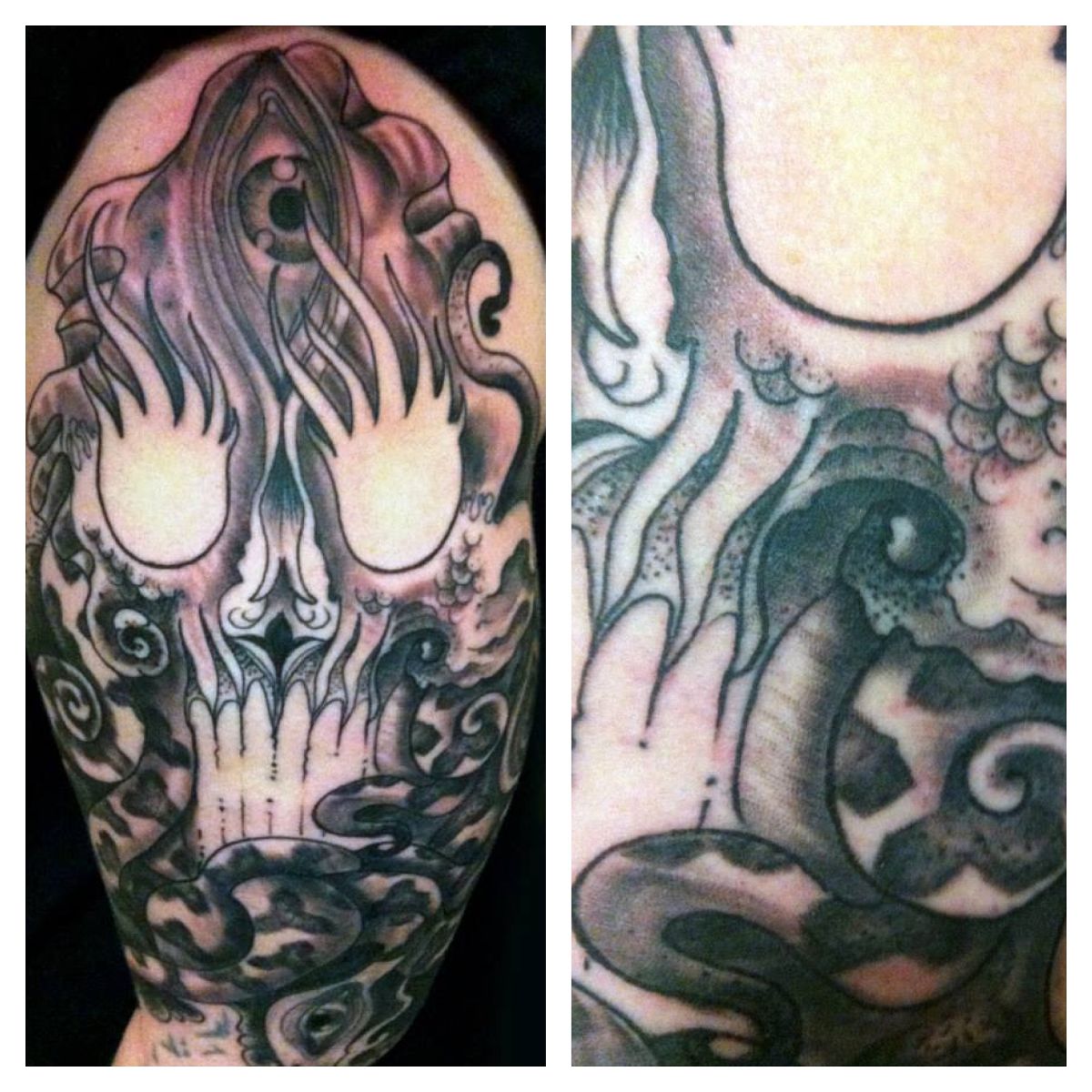 Canyon feels very honored to have won an award at this year's event. The show offers good times with great people and Canyon looks forward to attending next year.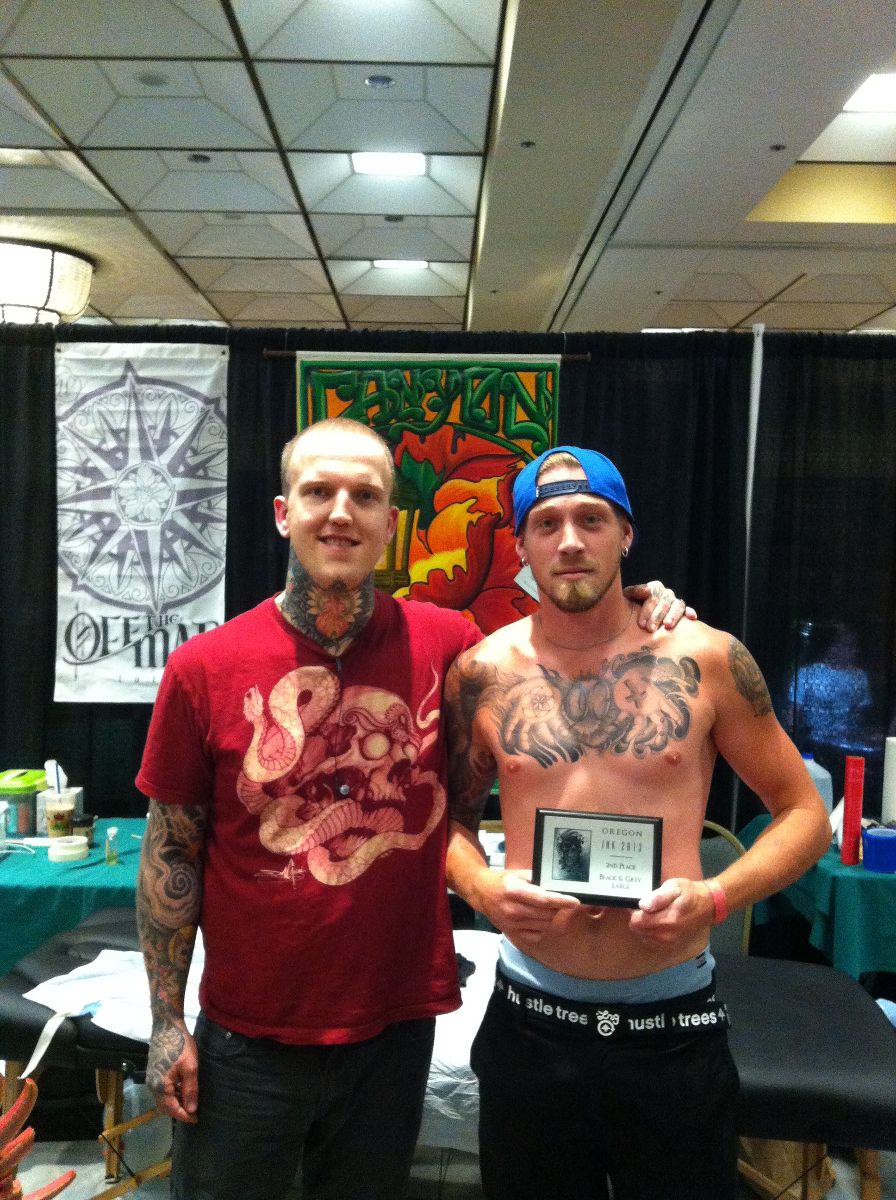 Off the Map LIVE is webcast every other Sunday from Off the Map Tattoo in Easthampton Massachusetts! Check out past episodes on our YouTube channel, and visit TattooNOWTV.com for more info.