Saturday May 11, 2013
Northwest News: 2013 Jeff Gogue Painting Workshop
*THIS EVENT IS NOW SOLD OUT*
We are very excited to announce our upcoming 2013 Painting Workshop with Jeff Gogue at our Grants Pass, Oregon studio July 17th and 18th! This event is a 2 day intensive, hands-on oil painting workshop covering the basics (supplies, materials, and techniques) as well as touching on more advanced technical information including Jeff's well received and inspirational marketing strategy.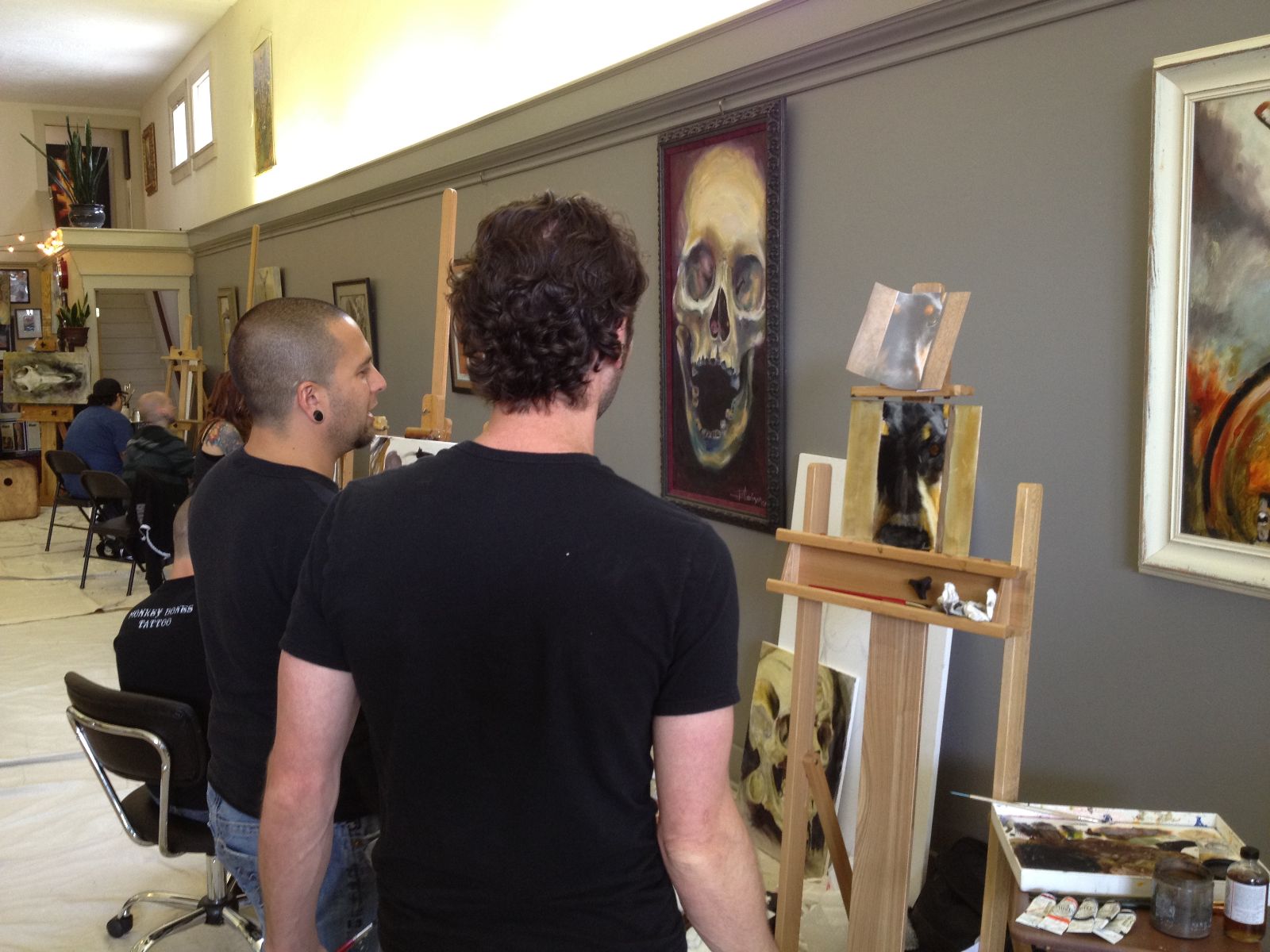 This workshop is great for the beginner as well as the seasoned vet and we urge painters of all skill levels to attend. A look at last year's event tells the story of these workshops being life changing, more fun than you can imagine, and the promise of walking away with some new creations to show off as well as an abundance of information to utilize. This is one opportunity you don't want to miss, the tremendous amount of positive feedback received from these workshops is well deserved and you certainly will not regret attending.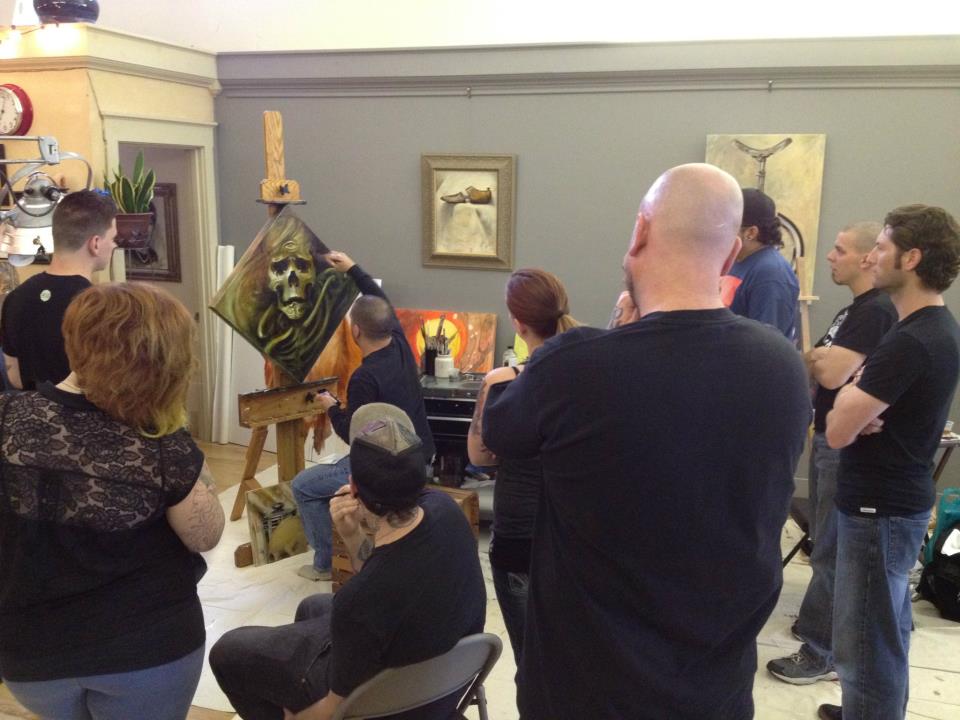 Being unsure of how often we will be able to host these workshops, we urge those interested to reserve a spot before they fill, and they will fill quick! We have a limit of 10 participants at the cost of $350 each requiring a non-refundable $150 deposit to secure your spot. Deposits and payments can be made in person at our Grants Pass location or over the phone with a credit card by calling the studio at 541-244-1141. The remaining balance may be paid upon your arrival.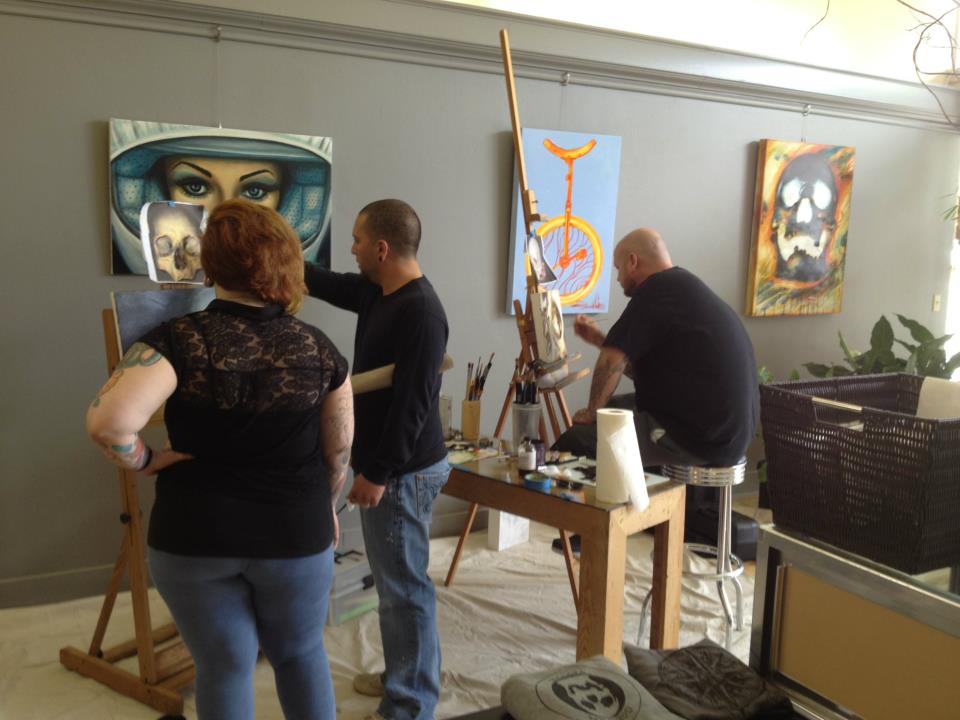 Below is a list of the supplies you will need to bring, all other materials such as easels, palettes, etc. will be provided. You may substitute items with comparable sizes/colors but we highly recommend the brands listed. Limited quantities of panels and canvases will be available for purchase at the shop and we will provide a limited supply of pigments, solvents and mediums for those who are unable to bring these items due to travel restrictions. Supplies can also be purchased just down the street from us at the local art store Artistic Elements.
SUPPLIES:
- Trekell Greg Craola Simkins #20 Flat
- Trekell Red Sable #14 Bright 5510
- Trekell Greg Craola Simkins #8 Round
- Trekell Kolinsky #1 Liner 7000L
- Gamblin Alizarin Permanent
- Gamblin Prussian Blue
- Gamblin Transparent Orange
- Gamblin Quick Dry White
- Gamblin Van Dyke Brown (optional)
- Gamblin Ivory Black (optional)
- Gamblin Cadmium Red Light (optional)
- Gamblin Ultramarine Blue (optional)
- Gamblin Phthalo Green (optional)
- Gamblin Radiant White (optional)
2-3 Canvases or Panels of varying sizes (some will be available for purchase)
Gamblin Galkyd Painting Medium (some will be provided)
Gamblin Gamsol Solvent (some will be provided)
Objects or Photos you want to reference (many will be provided)
A positive attitude and sense of camaraderie
Inquiries may be sent to: grantspass@offthemaptattoo.com
You can also stop by the studio or give us a call:
Off the Map Tattoo – Northwest
214 NW 6th St.
Grants Pass, OR 97526
Open 7 days a week, 10am – 6pm
(541) 244-1141
www.offthemaptattoo.com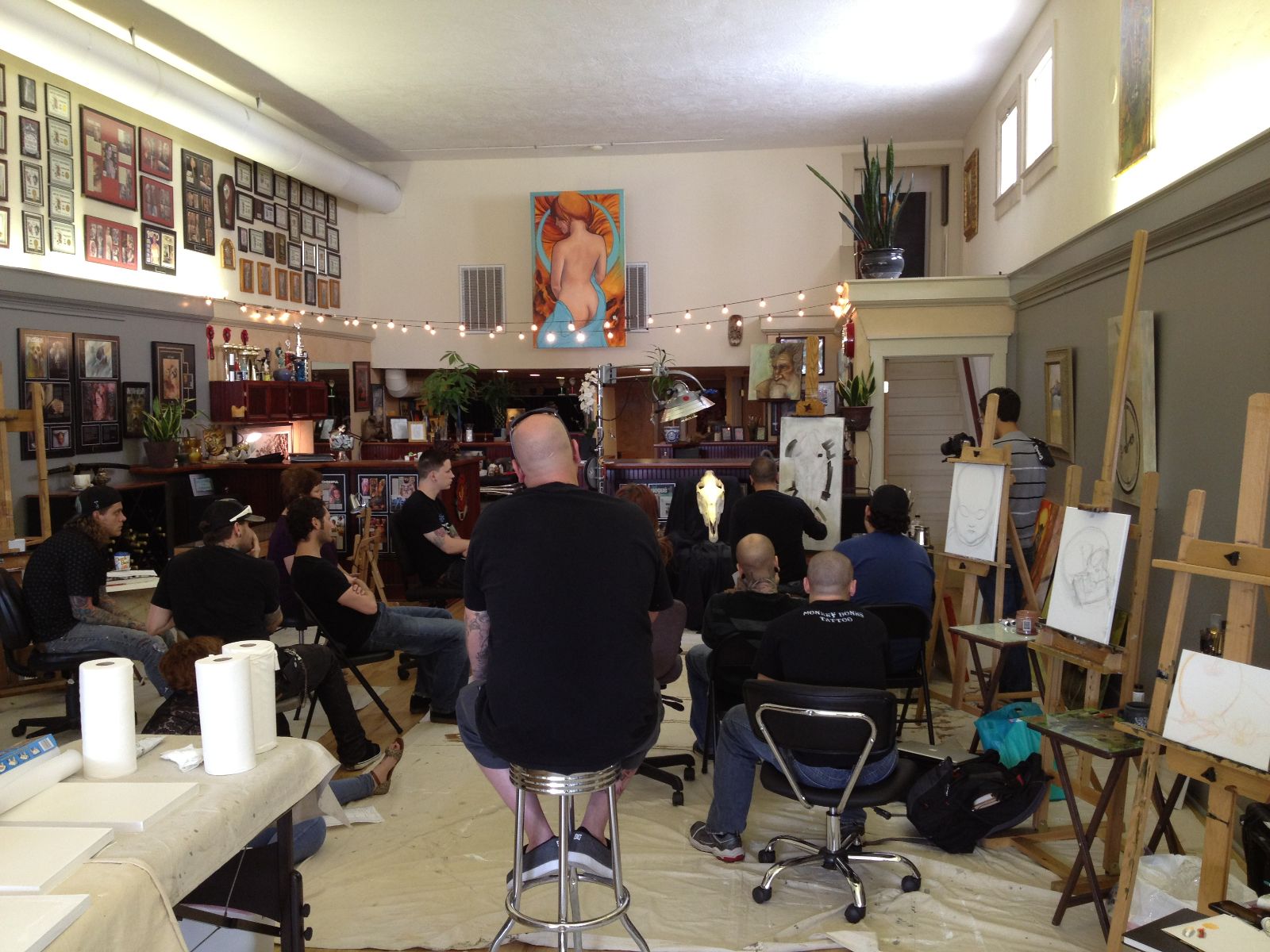 Off the Map LIVE is webcast every other Sunday from Off the Map Tattoo in Easthampton Massachusetts! Check out past episodes on our YouTube channel, and visit TattooNOWTV.com for more info.