Monday April 29, 2013
New England News: Matt Stebly Tattooing Away on his Extended Guest Spot
One of our favorite guest artists Matt Stebly is in the house and tattooing away for two whole weeks! He's been here for a few days and has already worked on some awesome tattoos including this hermit crab on one of the designers for TattooNOW...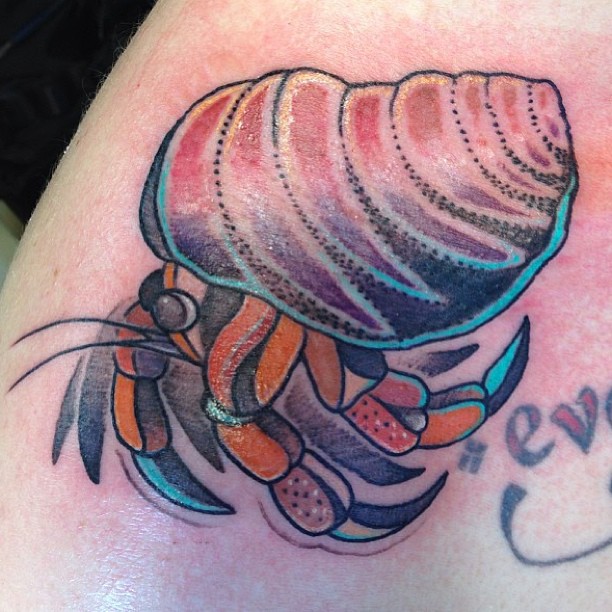 and this lightening bug our very own Off the Map Staffer, Rachael!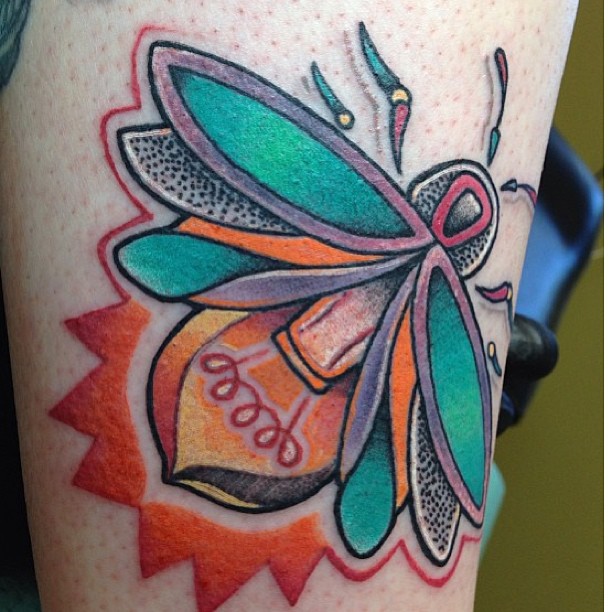 Matt will be here tattooing until May 7 and he still has a limited amount of openings. Sadly, we won't see him again until October, so if you've been thinking about getting a tattoo from him, call to snag a spot while theres still spots to snag!
Off the Map LIVE is webcast every other Sunday from Off the Map Tattoo in Easthampton Massachusetts! Check out past episodes on our YouTube channel, and visit TattooNOWTV.com for more info.