Sunday April 7, 2013
Northwest News: Jeff Gogue in The Land of Rising Sun
Jeff Gogue recently left for another trip to Yokohama, Japan where he is tattooing alongside Shigenori Iwasaki at Yellowblaze Tattoo Studio. Jeff always looks forward to these trips with great anticipation as it is an honor to be able to work with a master tattooer as well as continue having his full back piece worked on which Shige started on him a few years ago.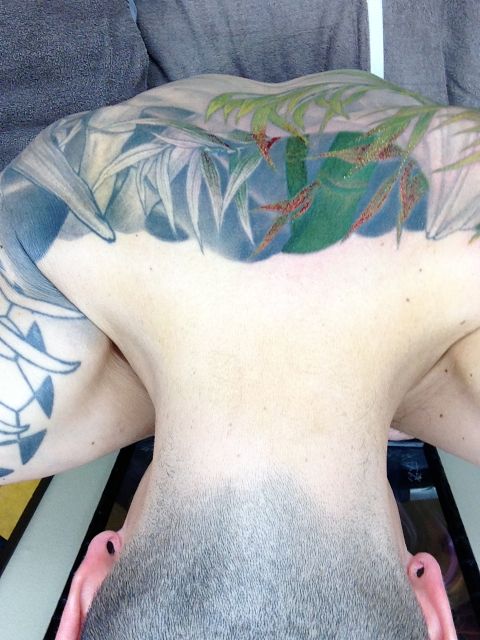 Jeff took some time to sketch on the long plane ride over and created this amazing owl drawing which you can see a progress video of on the new Vine app - the latest social networking app that many tattoo artists have begun using to showcase some of their art.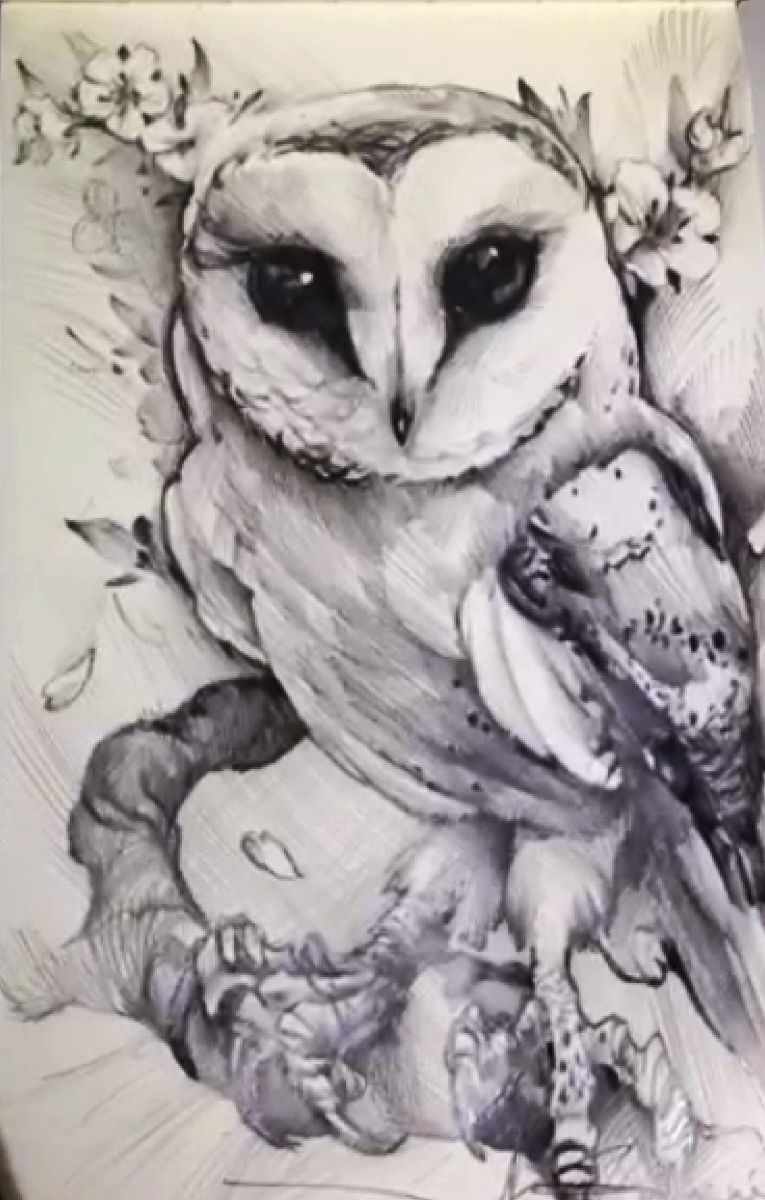 Thus far at Yellowblaze, Jeff has tattooed some amazing pieces such as the images below. His commitment to his art and his level of aesthetic ability never ceases to amaze!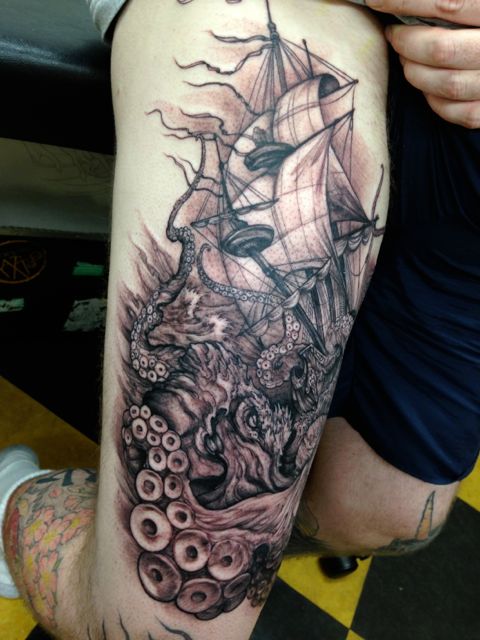 While we are happy that Jeff is fortunate enough to be able so make such trips, we sure can't wait until his return to Grants Pass. We miss his presence and look forward to his humorous stories about his many adventures. We wish him the best and safest of travels.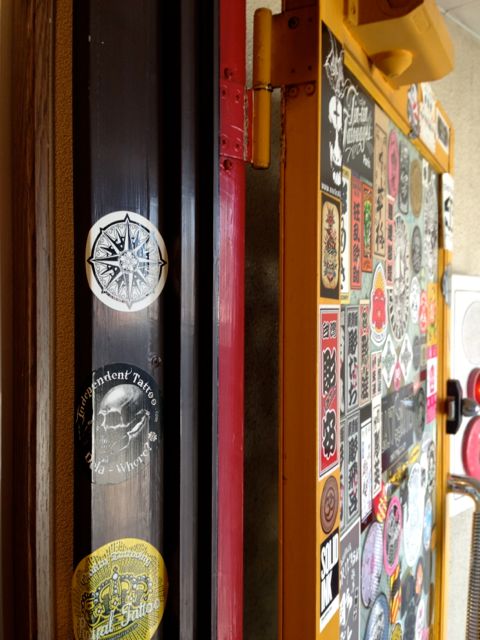 Off the Map LIVE is webcast every other Sunday from Off the Map Tattoo in Easthampton Massachusetts! Check out past episodes on our YouTube channel, and visit TattooNOWTV.com for more info.