Friday April 5, 2013
Tattooers, Worldwide Tattoo Conference is coming right up!
Off the Map Tattoo is happy to co-produce this years Worldwide Tattoo Conference June 4th and 5th in Boston Massachuessetts with Alex De Pase. Tickets are selling fast. If you are a tattooer and want to be inspired, pick up new techinical tricks, and meet like minded talented artists, get your tickets asap. The teachers this year are Guy Aitchison, Nikko hurtado, Nick Baxter, Jeff Gogue, Alex De Pase, and Bob Tyrrell. We are also running a studio 4-pack special.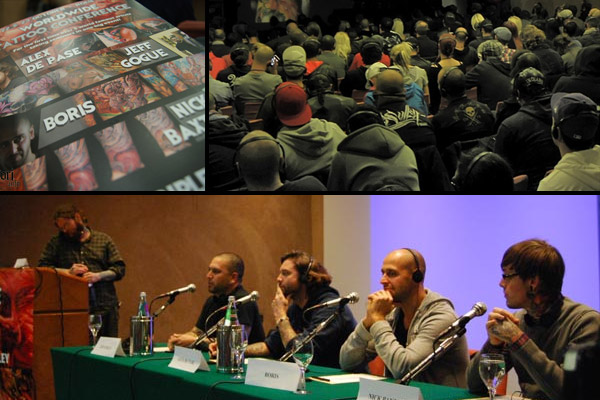 "The Worldwide Tattoo Conference provides the opportunity of jumpstarting a period of learning and growth for all tattooers. I know this because, even as a presenter, I was left floored by all the other presentations I saw that weekend. I was ready to give my all to my art and my craft." - Nick Baxter
Off the Map LIVE is webcast every other Sunday from Off the Map Tattoo in Easthampton Massachusetts! Check out past episodes on our YouTube channel, and visit TattooNOWTV.com for more info.