Friday March 29, 2013
Northwest News: Q & A with Mr. Jones
Tyler Jones has recently been hired on as a full time resident artist at our Grants Pass, Oregon studio. He took the time out of his busy schedule to answer a few questions regarding his move and his career goals. You can get more involved in Tyler's daily happenings by following him on Facebook and Instagram and by visiting his website at www.mrjonestattoo.com. If you would like to schedule an appointment or consultation with Tyler you can fill out an online consult form, stop by the shop any day of the week from 10am to 6pm or give us a call at 541-244-1141.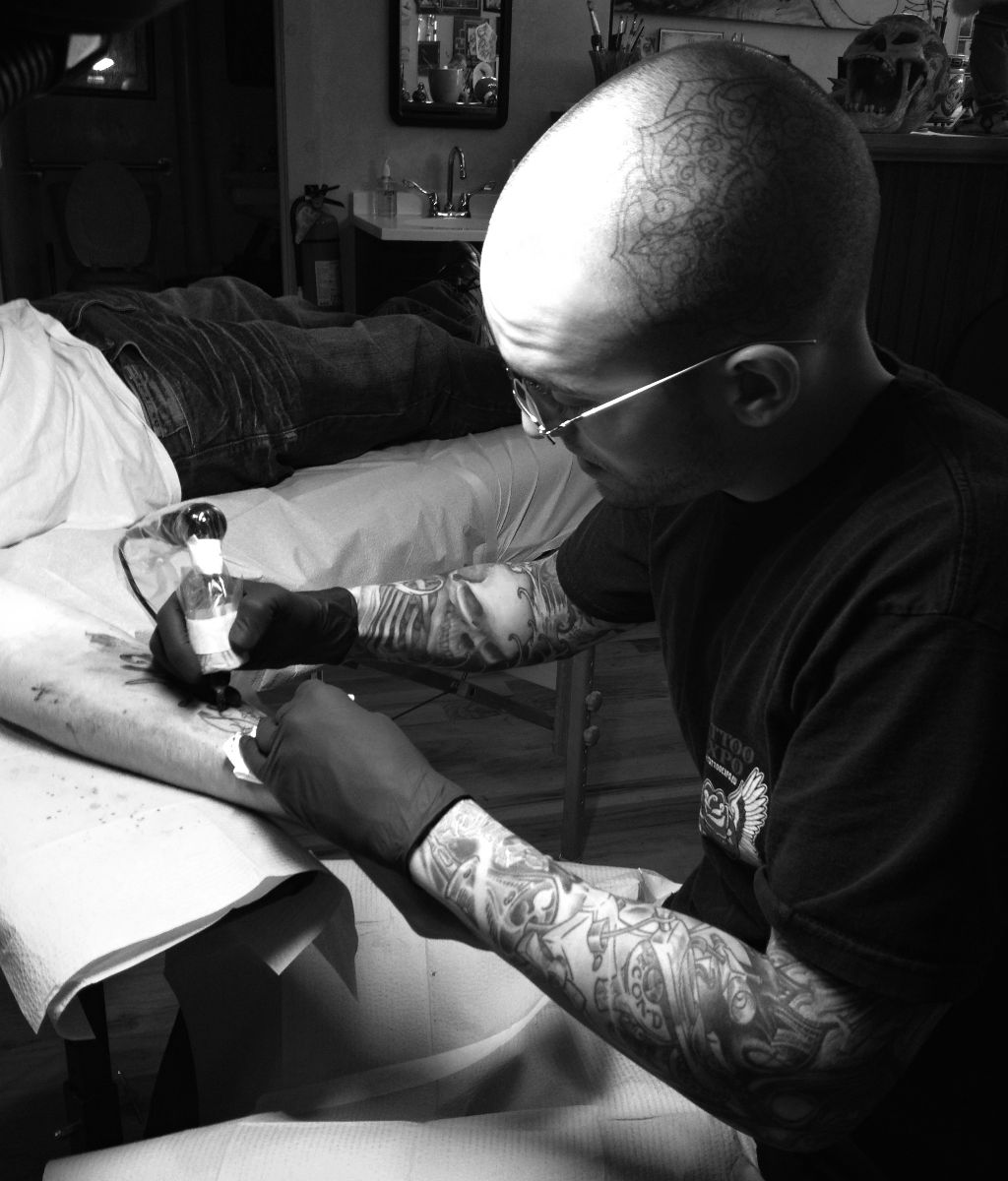 Q: You've recently moved to Grants Pass to work with Jeff Gogue and Canyon Webb as well as a slew of amazing guest artists from around the world, what prompted this decision and how do you feel about your stay thus far?
A: I am loving it to say the least! It started slow but that didn't last long, I have appointments filling up quick. I am totally inspired by the people around me and the environment I am in. I was driven to come here for all the obvious reasons like growing as an artist but also as a person. I am looking forward to meeting and working with the guest artists that will be coming through as well.
Q: Tell us a little about your history, how long have you been tattooing and how did you get started?
A: I have tattooed for 5 years professionally in a shop. My first tattoo experience was when I was 12. My 15 year old brother and I got tattoo machines for Christmas. We tattooed the Chinese symbols for older and younger brother on each other. After that I tattooed oranges and apples and quickly moved onto people, tattooing out of my mobile tattoo van, aka: Hit 'n' Run Tattoo, kind of catchy, lol!
Q: Who and what are some of your biggest influences both in life and in your career?
A: I have had many influences that have come and go but a little piece or two always seems to stick with me. I was originally influenced by my step father who tattooed, not so much as an artist but him overall. After that I ended up getting hired by a guy named John Burnham at Devotion Ink who opened my eyes to being an artist, which for me started with sketching and being loose with my drawings. From there I buried my head in magazines looking at everyone and Jeff Gogue always stood out. I was blown away and felt like it would be life changing to get tattooed by him which is exactly what it turned out to be. Three years ago I was ecstatic to get an appointment with him so working here is a dream come true. So I guess those are the three main but I also like looking at artists like Niki Norberg, Grime, and Shige just to say a few. Oh, and obviously Mike Tyson and Bruce Lee!
Q: What are your goals and career motives? What keeps you going on a daily basis?
A: My goals are to grow as an artist and to continually get better and better at tattooing. I just signed up at the Southern Oregon Art Academy which is awesome! I want to oil paint more with my co-workers and I am setting up my site to sell my apparel, paintings and prints as I do more. That would be awesome with my base of clients back east to be able to keep them in my realm of what I'm doing in my life.
Q: Where do you want to be in 5 years and how do you plan on getting there?
A: In five years I hope I am still driven to get better and continue to strive for more.
Q: Any last words?
A: Thank you for taking the time to read my Q&A. I will do my best to keep you updated at www.mrjonestattoo.com and other social media!!!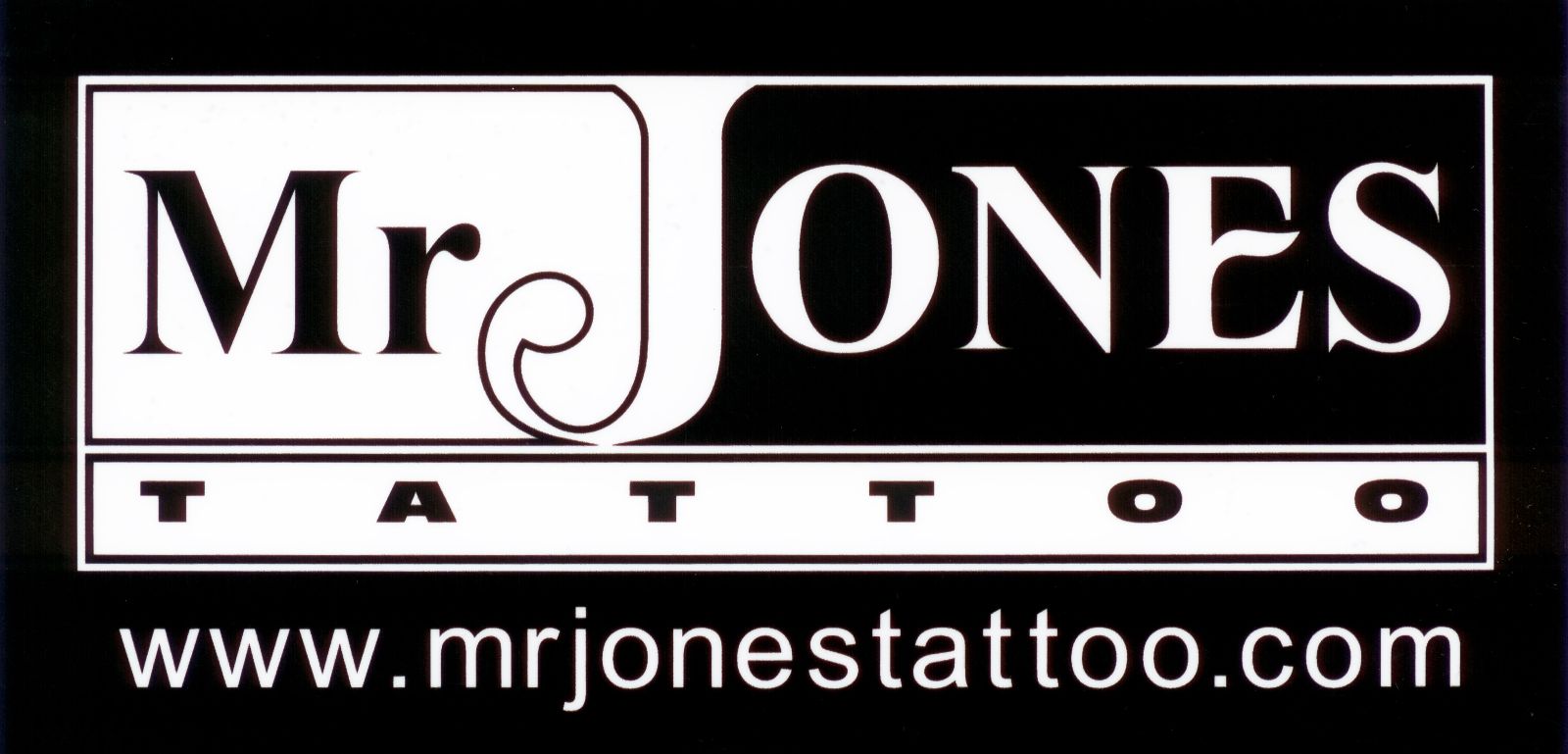 Off the Map LIVE is webcast every other Sunday from Off the Map Tattoo in Easthampton Massachusetts! Check out past episodes on our YouTube channel, and visit TattooNOWTV.com for more info.