Saturday March 16, 2013
Northwest News: Farewell Johnny Smith!
It's a sad day here at Off the Map Tattoo – Northwest as Johnny Smith finishes his last official tattoo of his extended guest stay. Fortunately he will be taking up residence in Easthampton, MA and will be tattooing full time at our New England studio!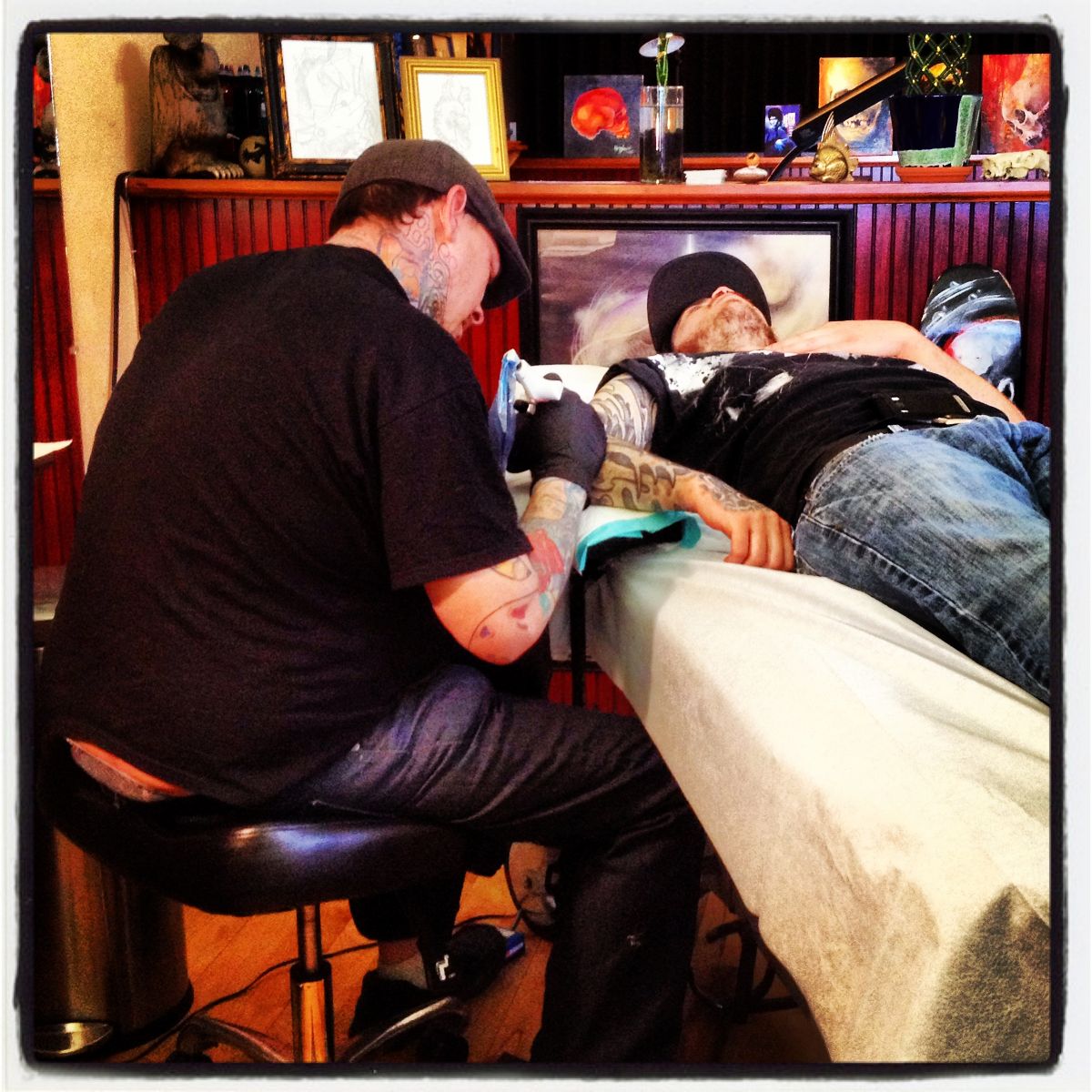 Johnny is a super awesome down to earth kinda guy as well as a great and humble artist and we are honored to have him as a part of our team! During his stay in Grants Pass he created some amazing pieces of art on both canvas and skin such as the pieces below.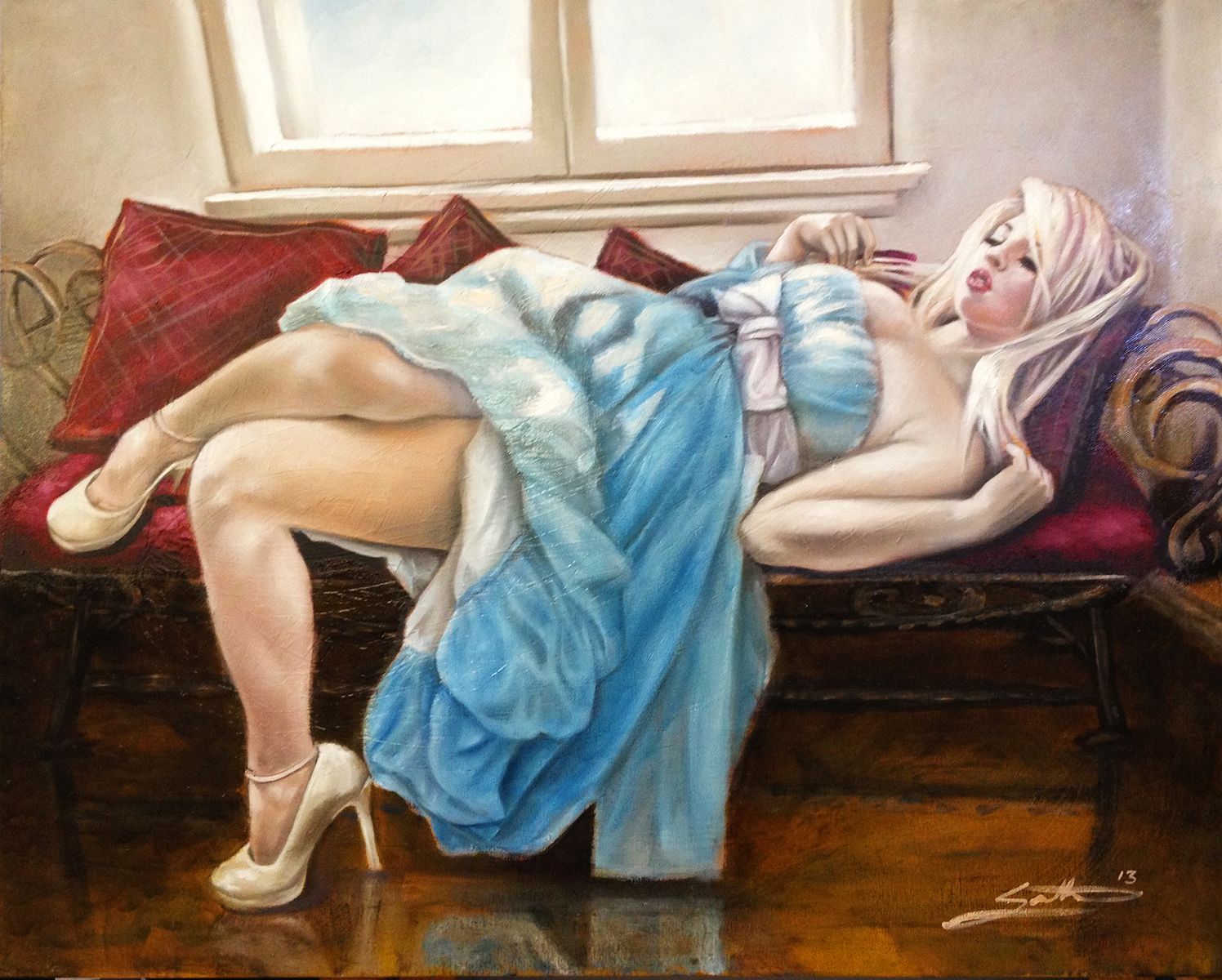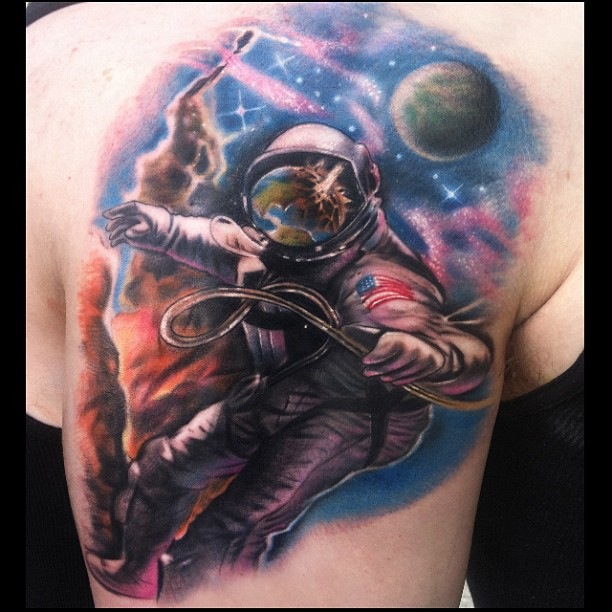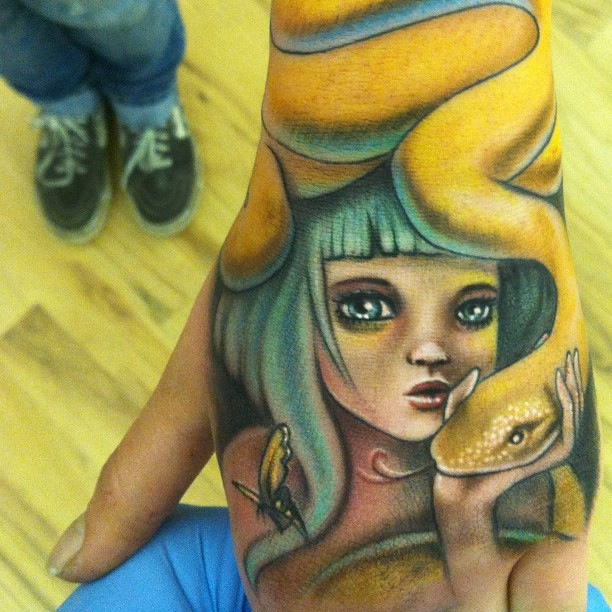 Johnny will be wrapping everything up and heading out over the next week making the drive from Oregon to Massachusetts with a stop in between at the Paradise Artist Retreat in Tamaya, New Mexico. Consultations and appointments are already being set up for April and if you would like to book something up with Johnny feel free to either fill out an online consultation form or give the New England shop a call at 413-527-6574.
For those on the West Coast wanting to get in with Johnny, fear not, he will occasionally make some trips back out to Grants Pass for guest spots and if you would like to get on his waiting list please call the shop at 541-244-1141. We wish Johnny safe travels and the best of luck on his next adventure! Farewell Johnny, it's been fun! See ya next time around!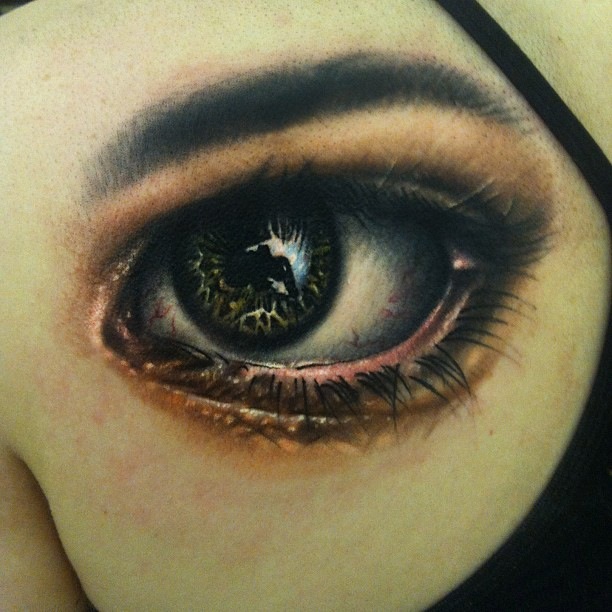 Off the Map LIVE is webcast every other Sunday from Off the Map Tattoo in Easthampton Massachusetts! Check out past episodes on our YouTube channel, and visit TattooNOWTV.com for more info.