Thursday March 7, 2013
Northwest News: Canyon Webb Will See You In Hell!
Canyon Webb will be attending the 2013 Hell City Tattoo Fest in Killumbus, Ohio April 19th to the 21st and he has openings available for the taking! You'll find Canyon tattooing alongside Tim Senecal, Shawn Hebrank and Joe King in the Off the Map Tattoo booth, and with this combination of extravagant personalities it's sure to be a blast! Canyon loves to tattoo designs which incorporate aspects of traditional tattoos but with a modern graphic realism twist such as the tattoos below.
You can also see plenty more of Canyon's portfolio here, and you can also connect with him on Facebook and Instagram for daily updates. If you would like to book an appointment with Canyon at Hell City please email him directly at canyonwebb@gmail or call the shop at 541-244-1141 and we will put you in touch with him.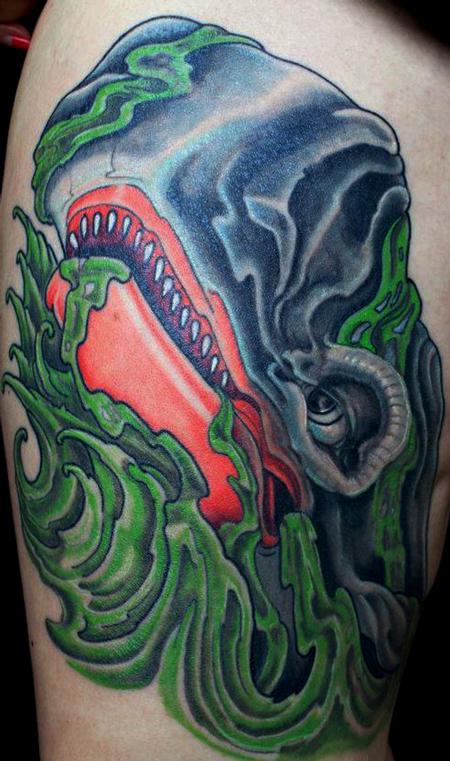 Off the Map LIVE is webcast every other Sunday from Off the Map Tattoo in Easthampton Massachusetts! Check out past episodes on our YouTube channel, and visit TattooNOWTV.com for more info.