Thursday February 14, 2013
Northwest News: Canyon Webb's Head Tattoo
Canyon Webb has been tossing around the idea of getting his head tattooed for quite some time now. A recent last minute cancellation from one of Jeff Gogue's clients left a small 2 hour spot available and Canyon jumped on the opportunity to begin what would become one of the most epic tattoos of his life.
A good close shaving and some sharpie marker freehand mastery brought Canyon to the precipice, he still had one last chance to change his mind, but he stuck to his guns, laid face down on the table, and the fun began.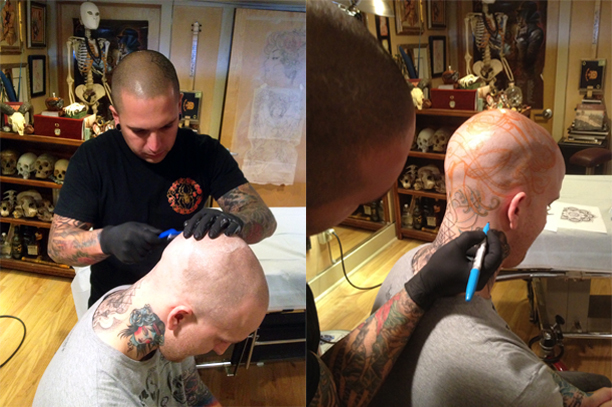 The head is so very delicate; thin skinned, hard boned, many sensitive areas, it takes a true champ to sit through 2 hours of line work around the entire head. Canyon did just that, he hardly flinched as Jeff laid down line after line, and not one word of complaint came from his mouth.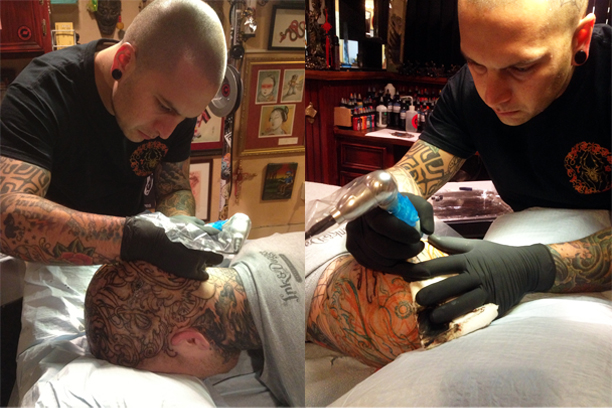 Afterward Canyon was a bit shaken, certainly sore, and ready for a drink, but he was also that much more respected by his peers for such boldness. We commend him for his ability and willingness to sit through such treacherous pain and we all look forward to seeing the progression on this piece.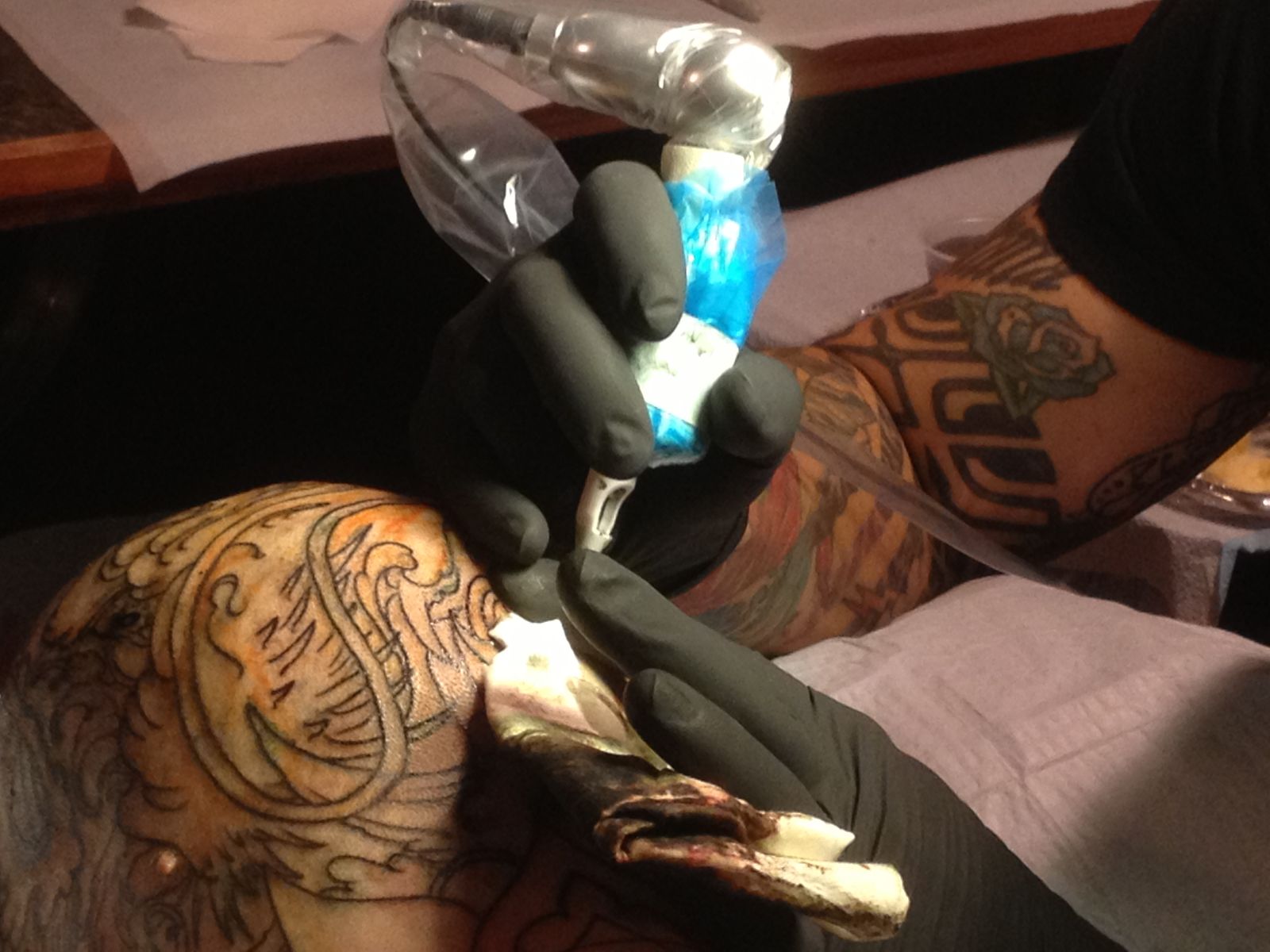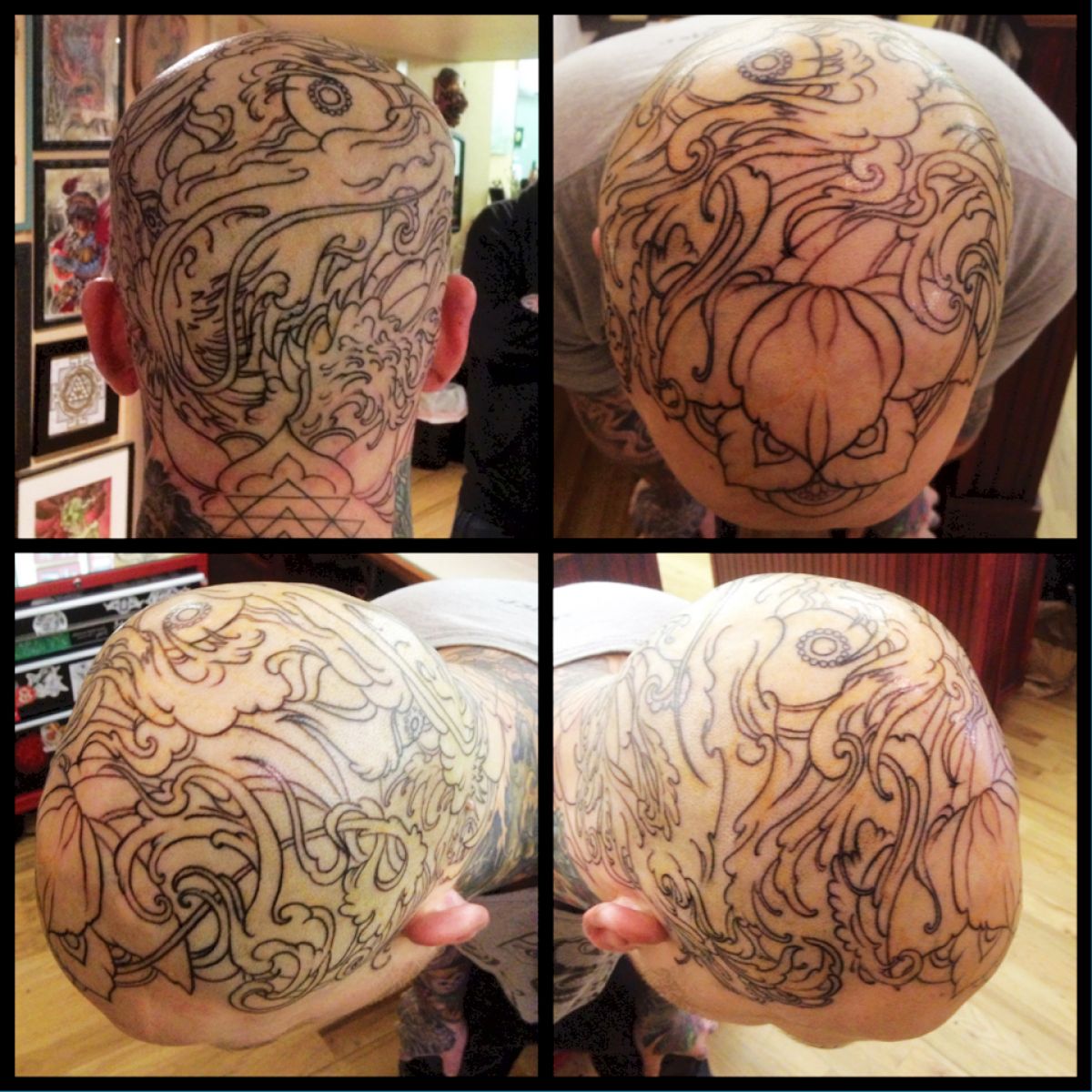 Off the Map LIVE is webcast every other Sunday from Off the Map Tattoo in Easthampton Massachusetts! Check out past episodes on our YouTube channel, and visit TattooNOWTV.com for more info.