Wednesday February 13, 2013
Northwest News: Now Booking for Mr. Jones!
We are super excited to soon be graced by the presence of our new full time resident artist Tyler Jones! Tyler, or as he is now known; Mr. Jones, will arrive in Grants Pass on February 23rd, will settle in the following days and will officially begin taking appointments March 1st.
Mr. Jones looks forward to his big move as well and is anticipating the many opportunities he has to learn from some of the most amazing artists in this industry. Enjoying various styles from black and gray to full color, Mr. Jones loves it all! He especially loves to incorporate script into his tattoos and does quite a fine job in this pursuit.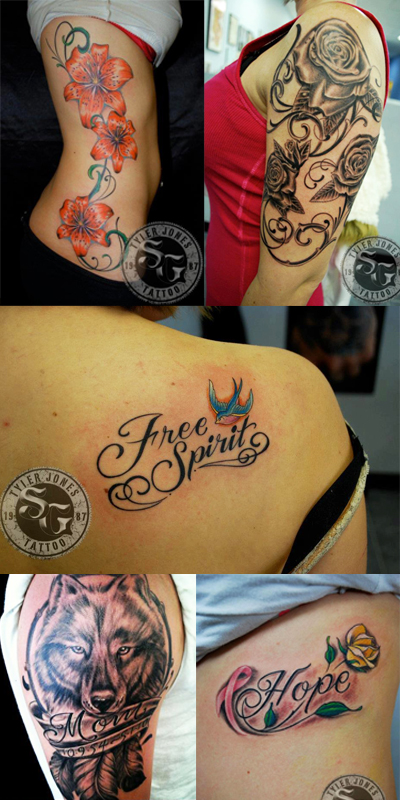 While Mr. Jones is here to stay we still urge folks to begin scheduling with him ASAP as he is already starting to book up! If you would like to set an appointment stop by the shop or give us a call at 541-244-1141.
Off the Map LIVE is webcast every other Sunday from Off the Map Tattoo in Easthampton Massachusetts! Check out past episodes on our YouTube channel, and visit TattooNOWTV.com for more info.