Thursday February 7, 2013
Northwest News: Jeff Gogue Sneak Preview
Jeff Gogue has been able to paint quite a bit these past few weeks and in doing so has come up with quite a few amazing pieces. Skulls of varying sorts are a favorite for Jeff and he often tries to bring a new twist to this classic subject matter. In the past he has morphed skulls together, helped them pry open their third eyes, given them goat horns, and of course has completed numerous timed skull studies.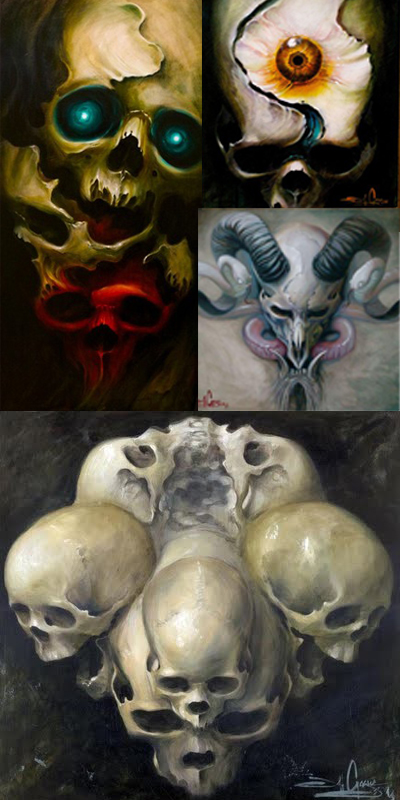 This time around he decided to play off of an old concept that he'd attempted before and within only a few hours he had begun 5 new paintings, moderate in size, every brush stroke deliberate yet loosely organic, and all completed within two days of being started. Though we can't reveal too much detail about this new series, we can show you a sneak preview and the promise of a full showing once they are officially released. The originals will be for sale at the time of their unveiling and prints will also be available some time after that. Until then, we hope this glimpse is sufficient enough to satiate.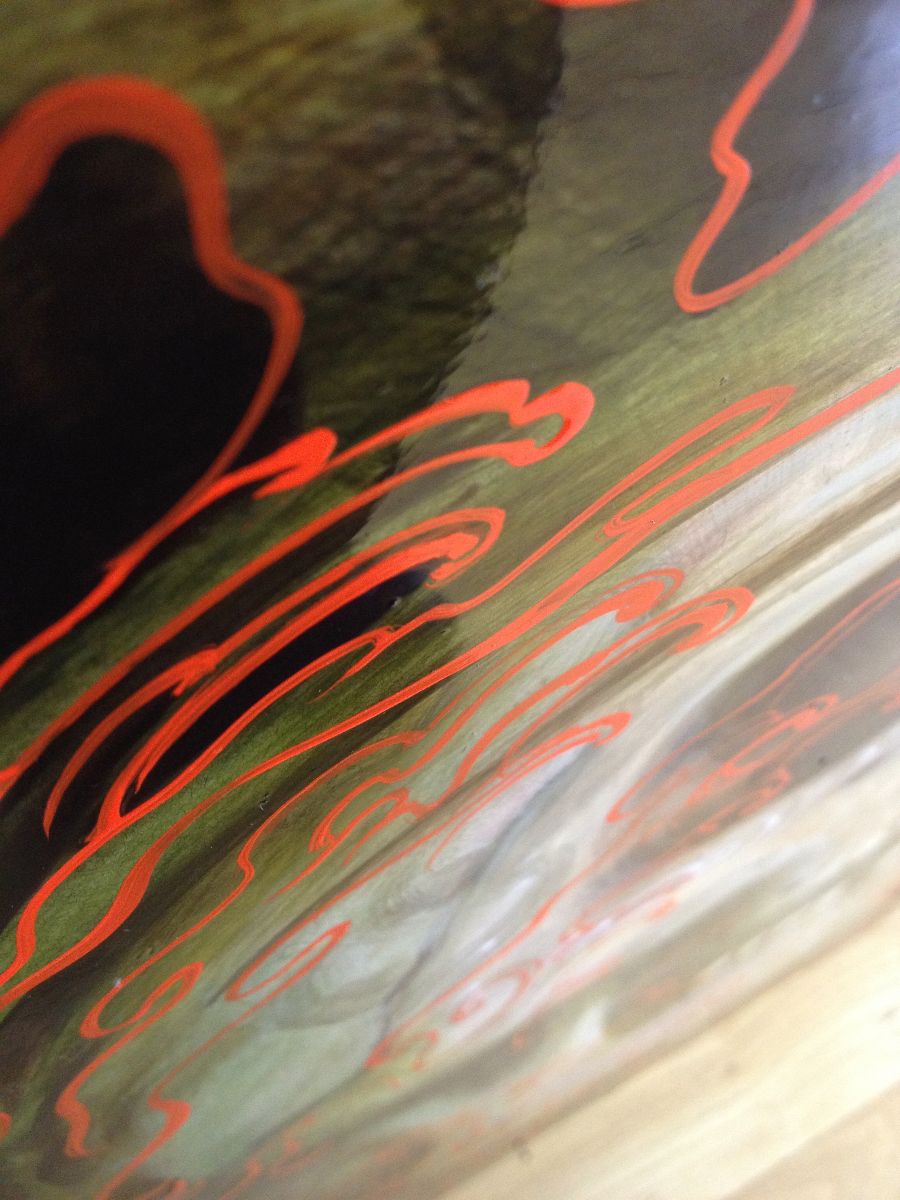 Off the Map LIVE is webcast every other Sunday from Off the Map Tattoo in Easthampton Massachusetts! Check out past episodes on our YouTube channel, and visit TattooNOWTV.com for more info.