Saturday February 2, 2013
Northwest News: February Guest Artists Jared Preslar and Johnny Smith
We are excited about February's guest artists Jared Preslar and Johnny Smith and we hope you share the same feelings! Jared will be travelling from Layton, Utah where he owns and operates Lucky Bamboo Tattoo Studio and will be at our Grants Pass location February 5th to February 9th. Jared enjoys tattooing realistic and Japanese inspired pieces such as the pieces below.
If you would like to book with Jared please stop by the shop or give us a call at 541-244-1141.
Also starting his extended guest stay on February 5th is Johnny Smith who will be here until March 16th before he makes his permanent move to our Easthampton, MA location where he will become the newest full time addtion to the team. Pre-existing clients who need work finished or continued are urged to get in with Johnny before he makes his move, but should you be unable to make it this time, Johnny will certainly be back in town in the future. Johnny loves to freehand his tattoos and enjoys a painterly style such as the pieces below.
If you would like to book with Johnny do not hesitate to stop in or call the shop at 541-244-1141 as we expect his openings to fill quick!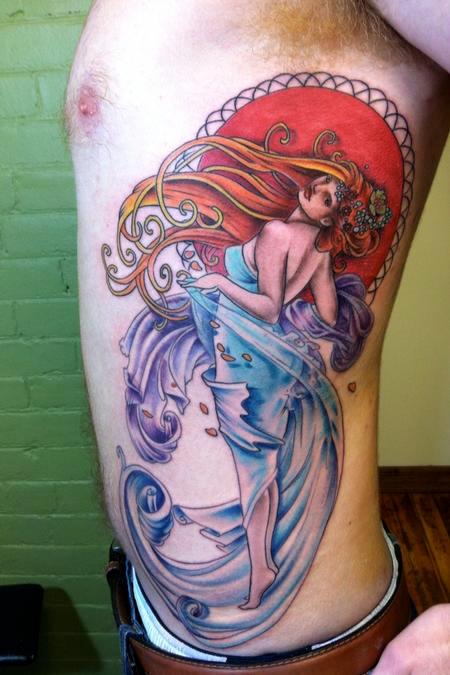 Off the Map LIVE is webcast every other Sunday from Off the Map Tattoo in Easthampton Massachusetts! Check out past episodes on our YouTube channel, and visit TattooNOWTV.com for more info.