Saturday January 26, 2013
Northwest News: Jeff Gogue Featured in Tattoo Culture Magazine!
Jeff Gogue has recently been interviewed for the 1st issue of Tattoo Culture Magazine and is responsible for the awesome cover art and t-shirt designs of this newly released online and FREE publication. TCM is brought to you by Nicki Kasper and the other fine folks at Tattoo Artist Magazine and is sure to become one of the best publications this industry has to offer.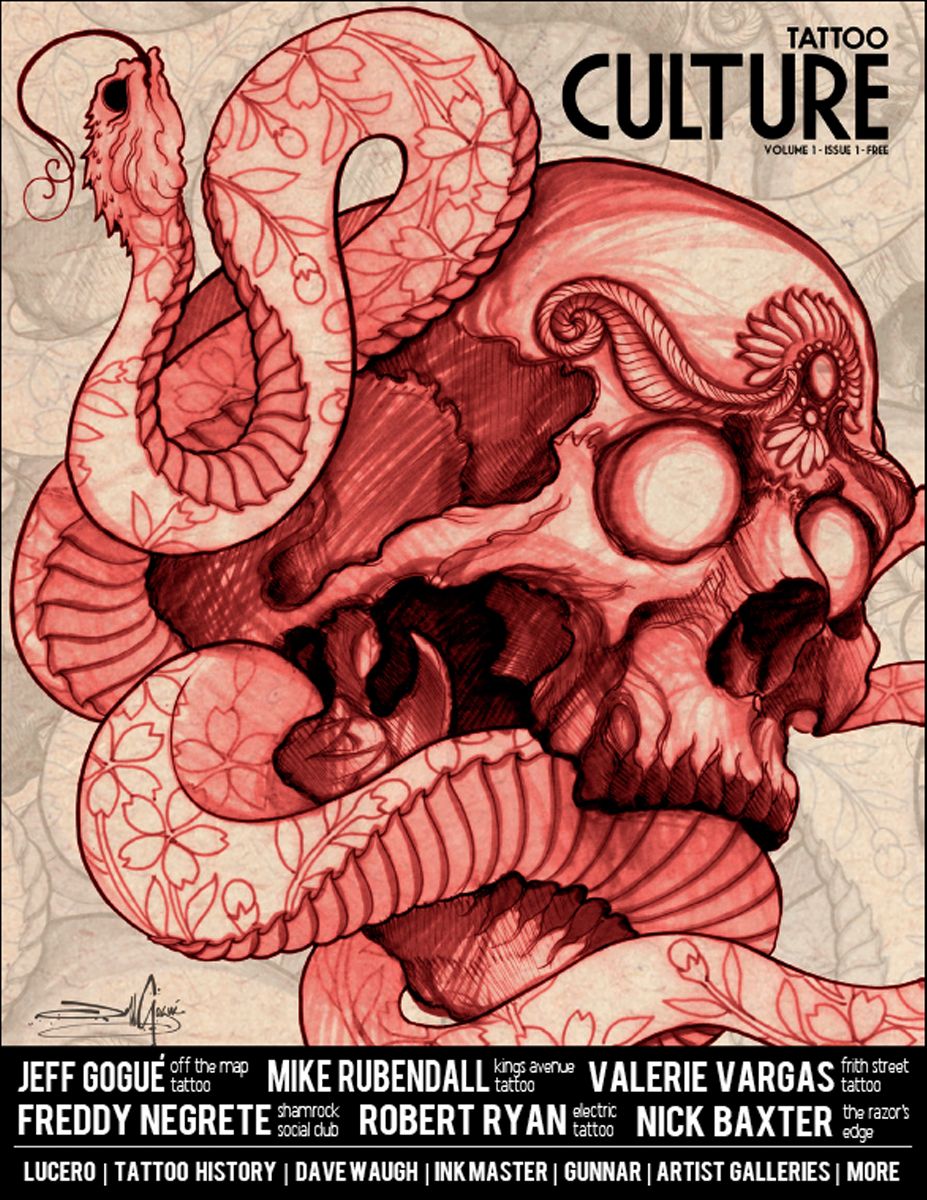 Starting off with a strong introductory letter from the editor urging serious artists, fans and collectors to become the movement that takes back an industry and culture which many see as being commodified by the corporate media, the publication only grows stronger from there. Immediately its readers are graced by some of the most honest and revealing words from our very own Jeff Gogue about his past within this industry, his triumphs and tribulations on his journey to this point, and his current career goals.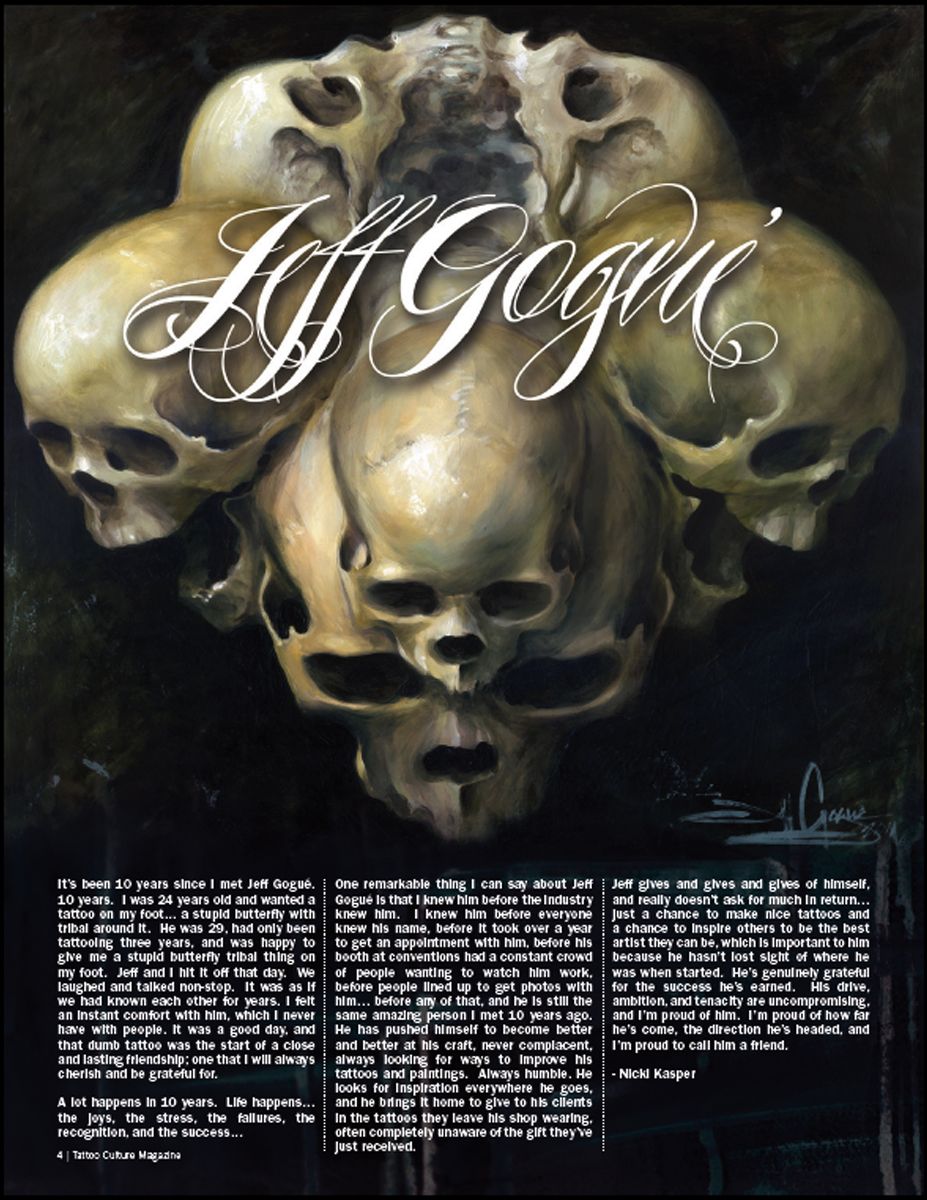 There's plenty more to be seen and read throughout this publication and we strongly urge people to download Tattoo Culture Magazine now! It's FREE and is available in many formats for many devices at www.tattooculturemagazine.com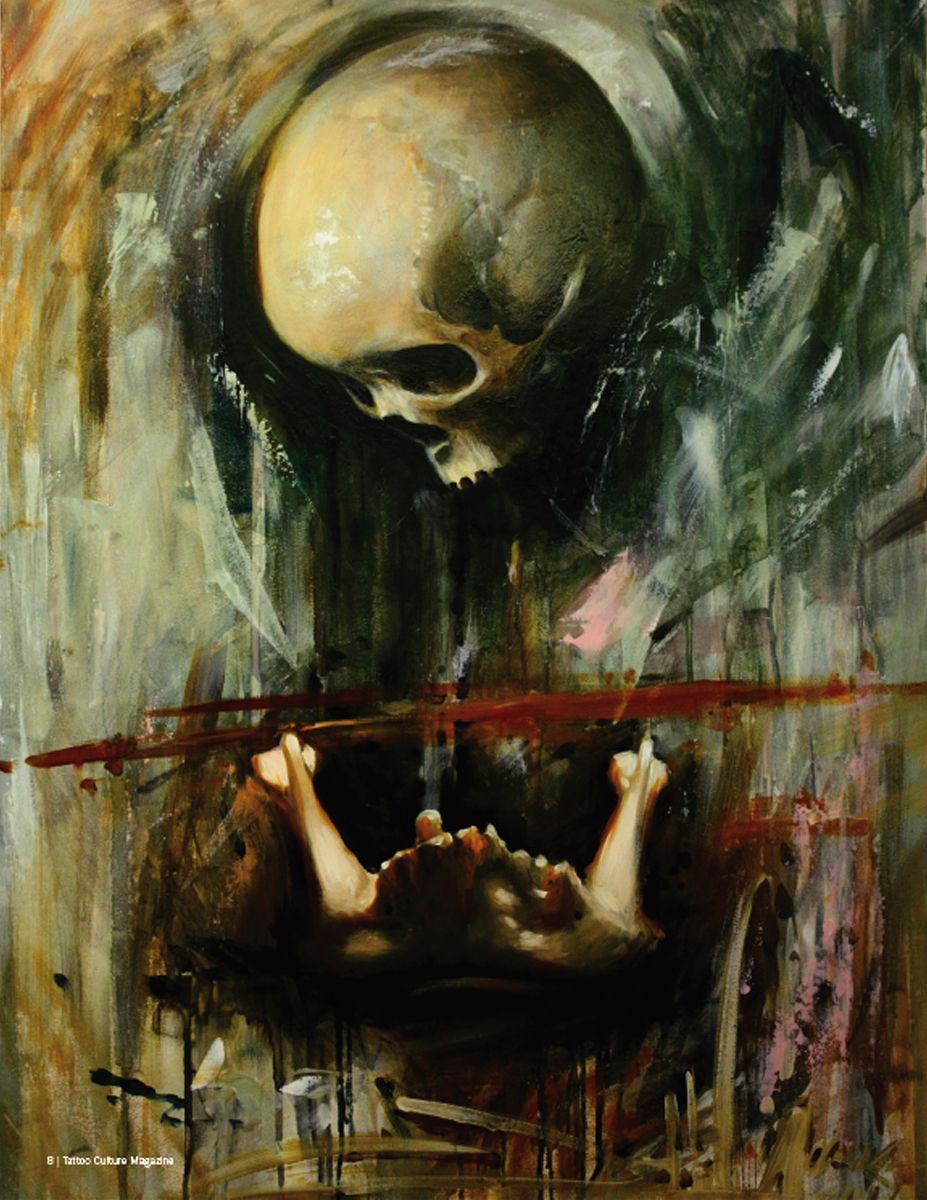 Off the Map LIVE is webcast every other Sunday from Off the Map Tattoo in Easthampton Massachusetts! Check out past episodes on our YouTube channel, and visit TattooNOWTV.com for more info.