Wednesday January 23, 2013
Northwest News: Q&A with Canyon Webb
Resident artist Canyon Webb has been hard at work lately building up his clientele base and honing in his skills. Between consultations, sketching up new designs, and tattooing we took a minute to do a quick Q&A.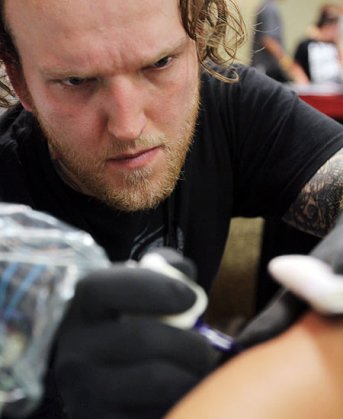 1. What have been some your favorite tattoos you've worked on lately?
A tradional sacred heart and panther. I'm finding my potential in areas I've neglected in the past.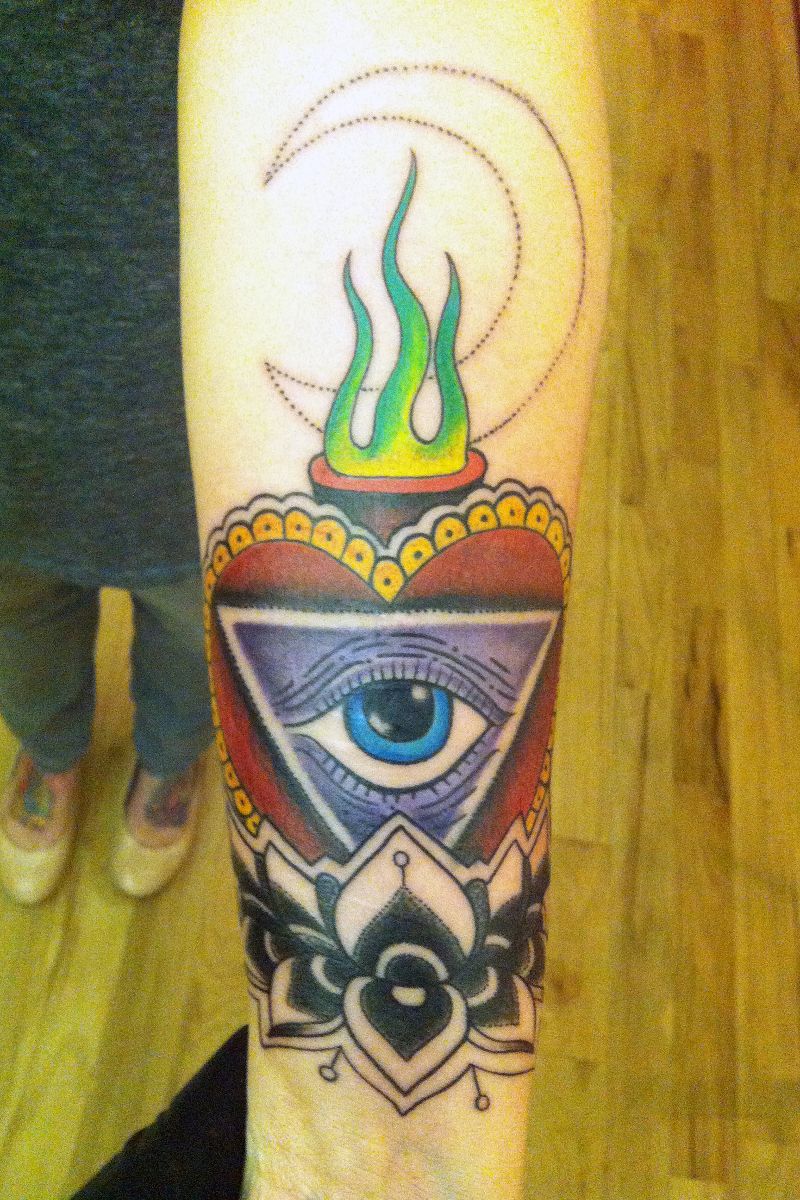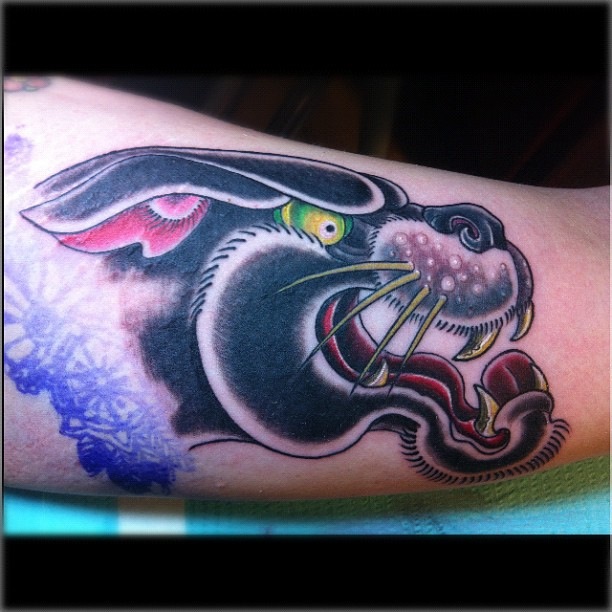 2. In general, what kind of tattooing style do you prefer?
Spin traditional - I like putting a spin on traditional concepts. They still feel genuine and have lasted the test of time.

3. What kind of projects are you working on outside of tattooing?
I'm working on a series of Sumi Paintings on flax fabric which looks real nice and raw, also a tattoo sketchbook documenting my growth and being influenced over the last year (ground floor of greatness).

4. What motivates and inspires your creative vision?
Creativity, it flows. I try not to restrict it. The challenge is letting it go and paying attention to the "need" to create. Also, I have amazing examples around me. Your only as creative and motivated as the people you work around.

5. What are your plans and goals for this year in regard to your career?
Now stronger in my expression and style, my goal is to get out there. I'm ready to push my tattoos and art more directly to the public and get the awareness focused more on me. The last year has been a huge measuring block, and I'm ready to size up.
Canyon may be found at our Northwest studio Tues. - Fri., 10am - 6pm for FREE consultations and potential walk ins. Feel free to stop by the shop or give us a call at 541-244-1141 to set something up!
Off the Map LIVE is webcast every other Sunday from Off the Map Tattoo in Easthampton Massachusetts! Check out past episodes on our YouTube channel, and visit TattooNOWTV.com for more info.