Monday January 21, 2013
New England News: This week brings us Shane Baker & Frank Ready as Guest Artists
To kick the week off here at Off the Map Tattoo New England, we have Shane Baker with us as a guest artist from Powerline Tattoo in RI. Shane keeps things versatile in his world of tattooing and is down to work in full color or black and grey. Some of his favorite things to tattoo are creepy critters, birds, trees, and just about anything illustrative or in the realm of bio-mechanical/organic styles of tattooing. Case in point, check out this creepy, demonic looking sphynx cat tattoo Shane recently did.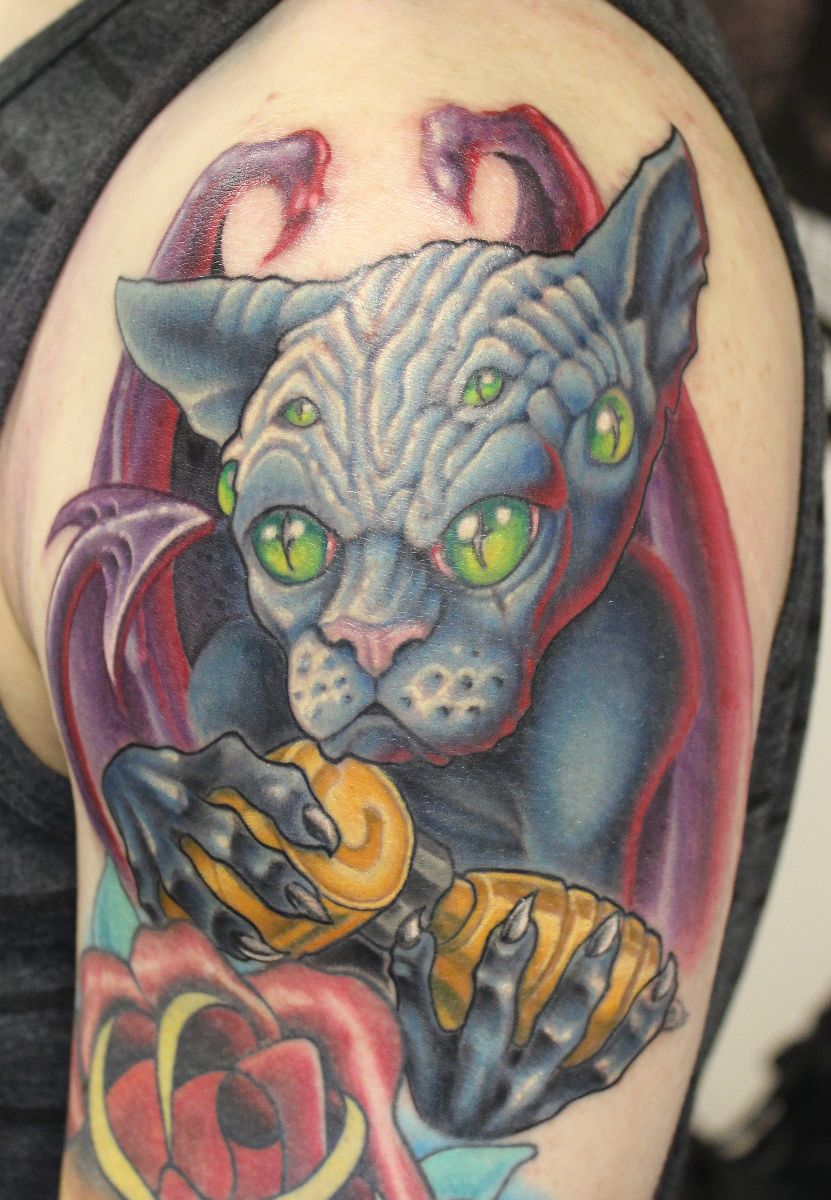 Joining us towards the end up the week is Frank Ready who is traveling from Oklahoma to tattoo in the studio through the end of January. Frank still has a couple of appointments up for grabs and would be happy to sit down and discuss your ideas with you! Check out this pretty blackberries & blossoms tattoo Frank did.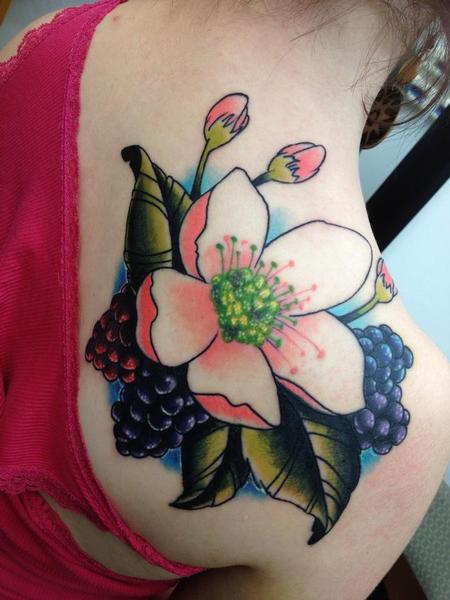 If you're interested in getting in with either our fine upcoming guests shoot us an email, give us a call, or swing on into the studio!
Off the Map LIVE is webcast every other Sunday from Off the Map Tattoo in Easthampton Massachusetts! Check out past episodes on our YouTube channel, and visit TattooNOWTV.com for more info.