Thursday January 17, 2013
Northwest News: Jeff Gogue Starts New Painting Series
Jeff Gogue doesn't have nearly as much time to paint as he would like but he certainly makes the most of what he does have. Recently he was inspired to begin a series of water creature oil paintings. The first work in progress of this series, influenced by the suggestion of a loyal client, is the Seahorse shown below.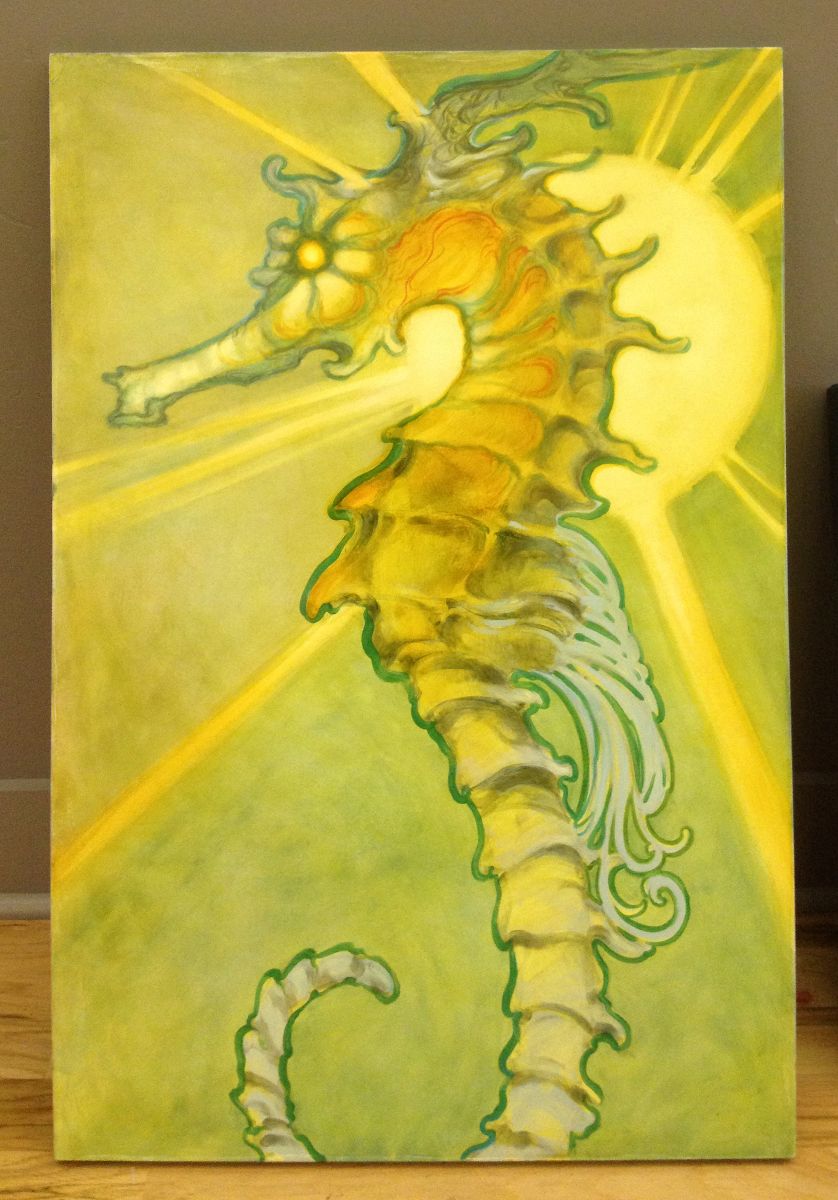 Jeff prefers to have many paintings in progress so that when he is overwhelmed, bored, or just needs to let the paint dry with one, he can switch off to another piece and stay busy. After having tattooed a Crab on one of his clients he immediately redrew the creature onto canvas and began his second work in progress of this series.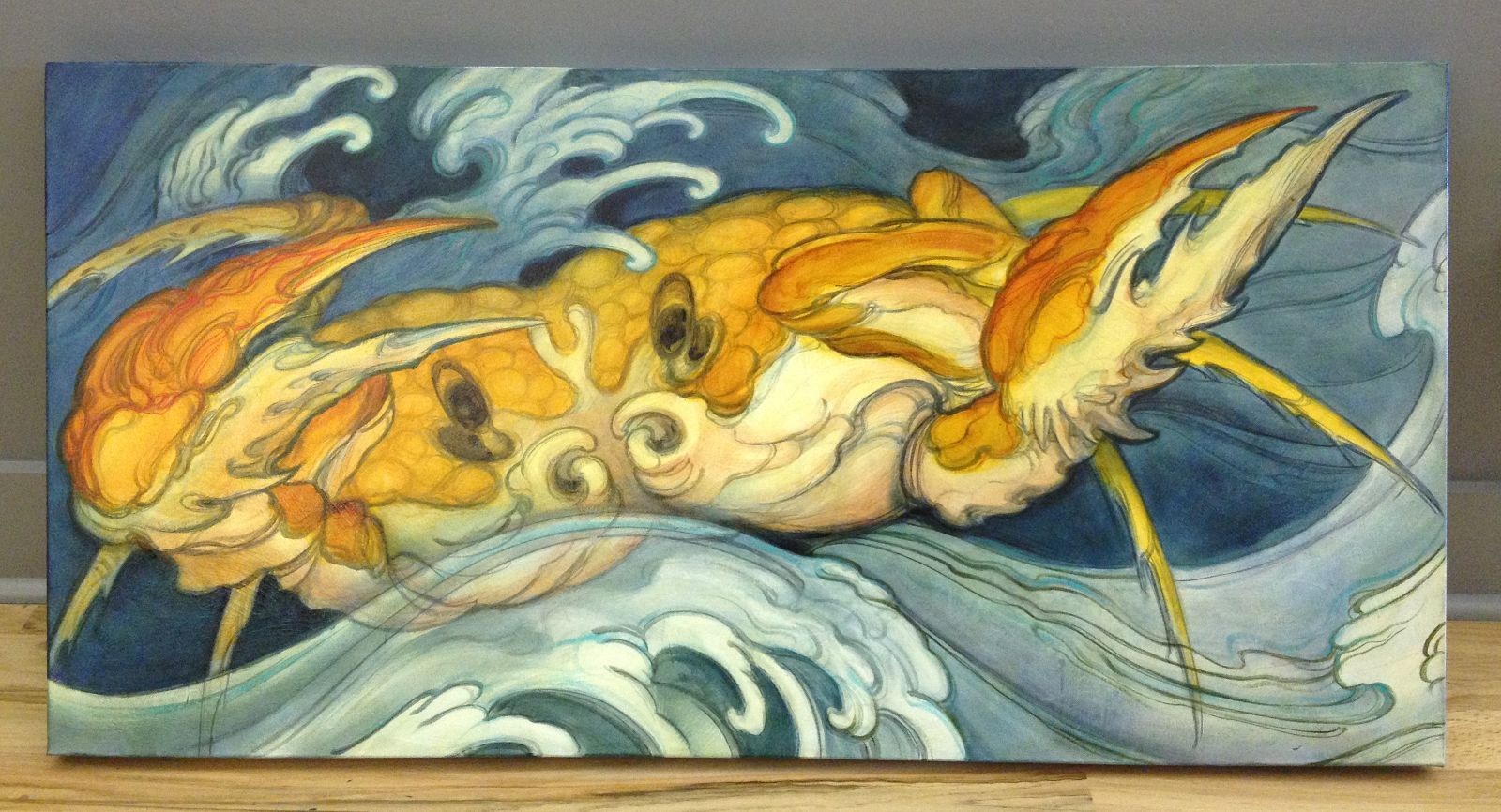 His most recent and third work in progress was motivated by an Octopus lamp which Jeff keeps in his tattoo booth. This one being the largest so far, we are excited to see where he takes it.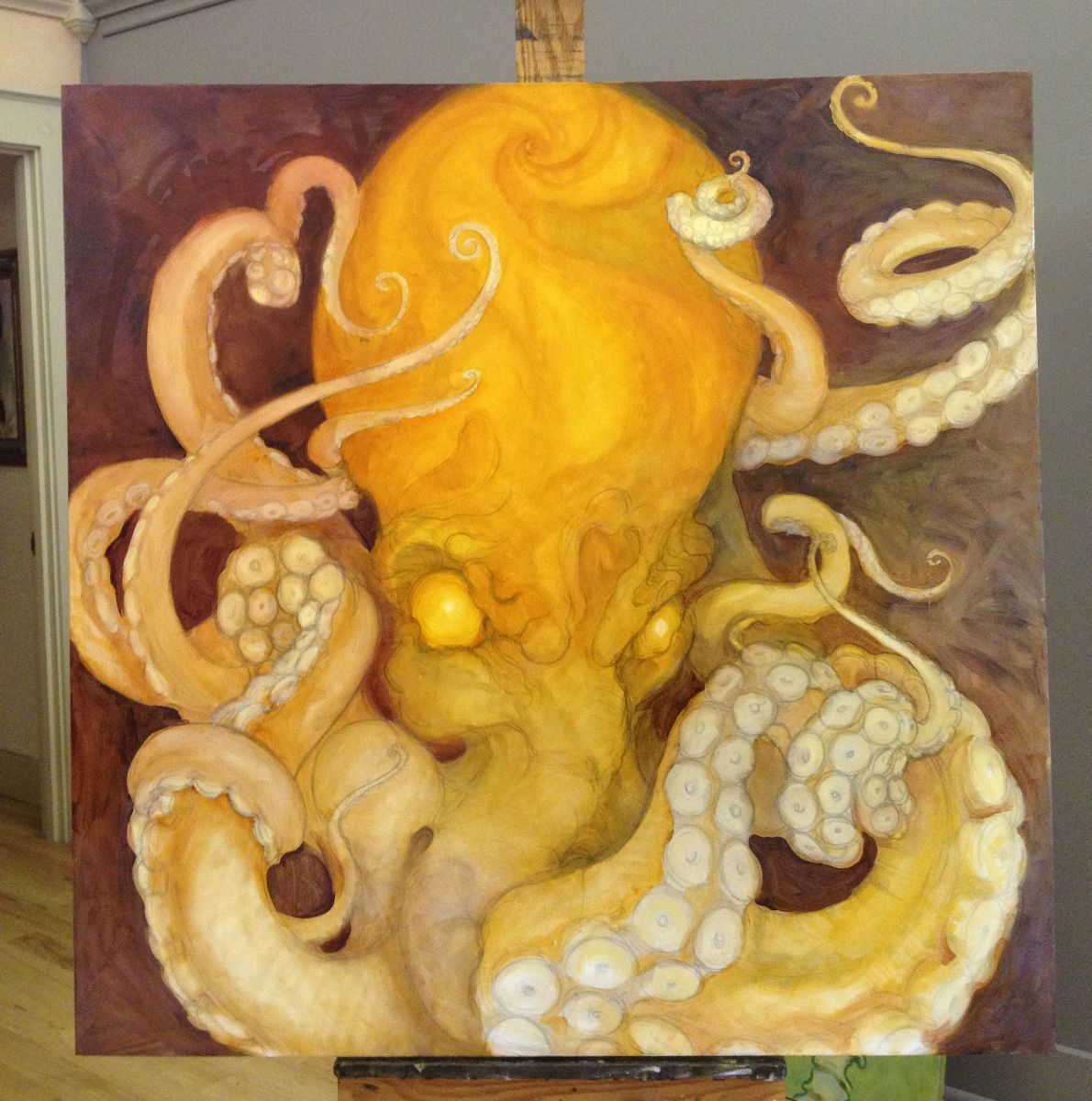 Jeff's intention with this series is to incorporate as many organic flowing lines as possible into each painting attempting to use the techniques of pen and ink line drawing while maintaining the look and feel of a classic oil painting. This is something new to him and he enjoys the stimulation of trying and learning these foreign applications.
Unsure of how many pieces in total he will create, Jeff just wants to keep going with this series until it no longer feels right. We all look forward to seeing the finished results, and you can expect us to showcase this series once complete.
Off the Map LIVE is webcast every other Sunday from Off the Map Tattoo in Easthampton Massachusetts! Check out past episodes on our YouTube channel, and visit TattooNOWTV.com for more info.