Saturday January 5, 2013
Northwest News: Canyon Webb Finishes a Sleeve
Our very own Canyon Webb has been building up his clientele base since his move to Grants Pass in March of 2012. In that time he has met some extraordinary clients with the kind of stories that make for great tattoo concepts. One such instance revolved around a life or death situation and the need for a heart transplant. Fortunately the surgery was a success and years later our client decided he wanted to commemorate his story with a full sleeve tattoo and that is exactly what Canyon helped make happen.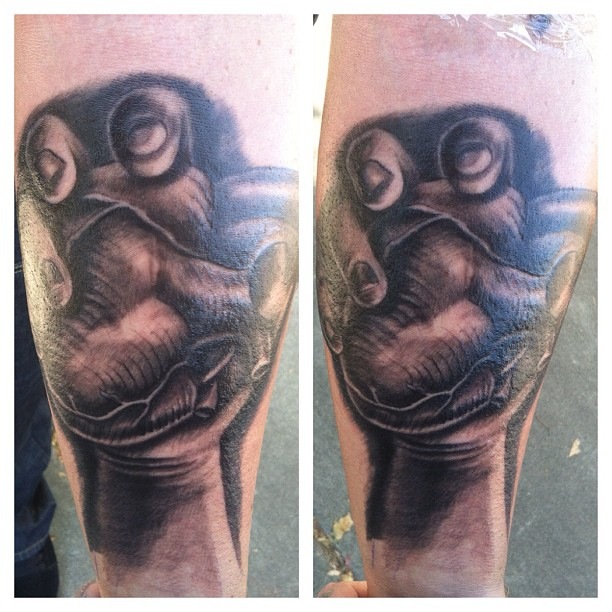 As with every large piece the first necessary component is the consultation. Our client explained his experience in depth and Canyon helped facilitate turning that into a concept that worked as a tattoo and ultimately complimented the ebb and flow of an entire arm. From there the first appointment was booked and we were all excited to watch the progression of this piece.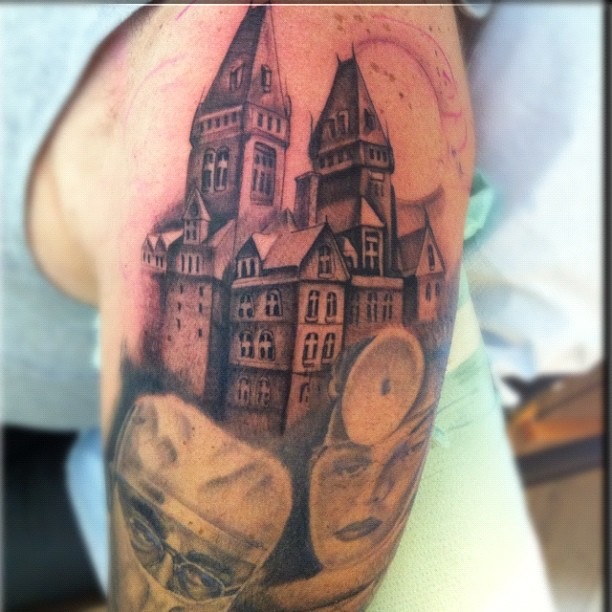 This sleeve was our clients first tattoo and he not only sat like a champ through the first session, but he also wanted to come back a week later to get more work. We were hesitant but agreed to at least meet up to see how his arm was healing. He had healed in that time far beyond anyone's expectations, so session number two commenced and from that point on he was adamant about coming in for 4 hour sessions almost every week and he did just that.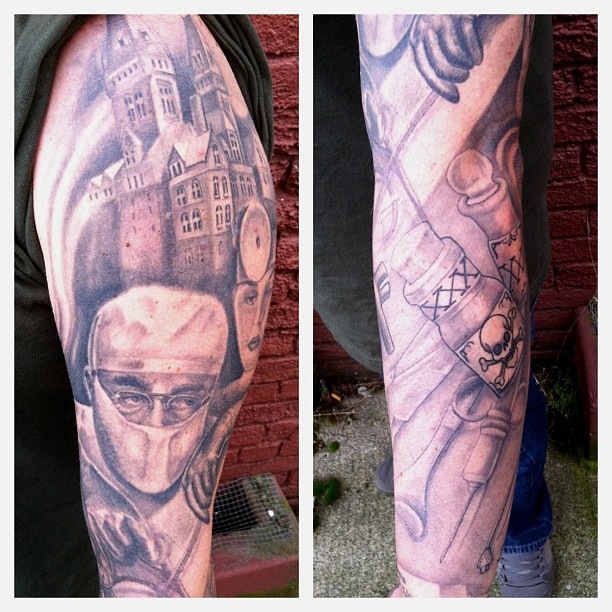 All in all this sleeve was finished in about 2 months time. Both Canyon and his client are super happy with the results and have already begun planning more work in the very near future.
Off the Map LIVE is webcast every other Sunday from Off the Map Tattoo in Easthampton Massachusetts! Check out past episodes on our YouTube channel, and visit TattooNOWTV.com for more info.