Thursday December 27, 2012
New England & Northwest News: Johnny Smith Gaining Attention
There's a number of tattoo related blogs, websites and other social media outlets we love to follow on a regular basis. We are always thrilled when we go to some of our regular favorites to see some of our very own featured. Both Needles and Sins and Evolved Mag (via instagram) shared some of Johnny Smith's work!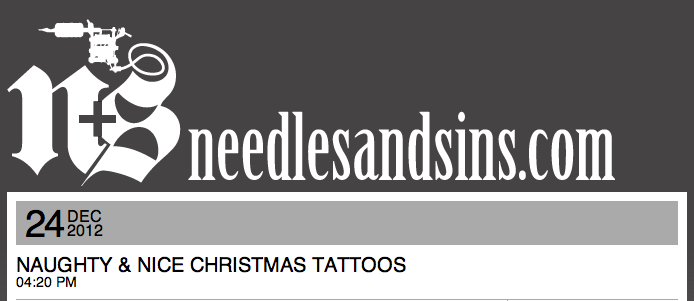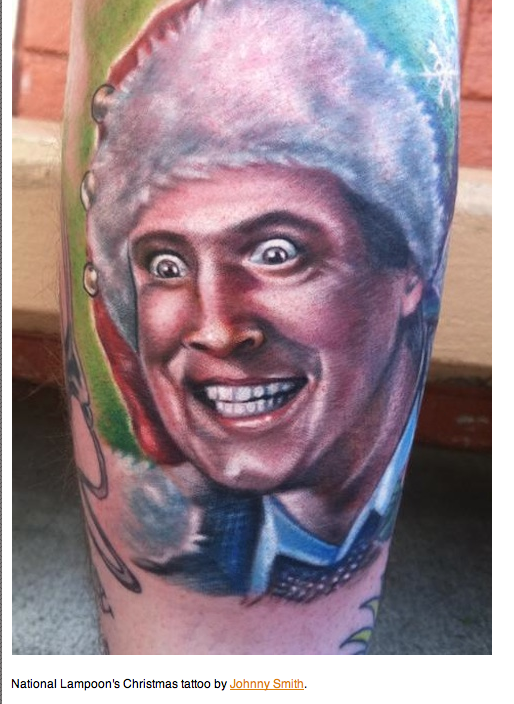 Check out the full Naughty & Nice Christmas Tattoo blog.
E-Volved Magazine is a new up and coming magainze in the tattoo world. The magazine is beautifully put together and truly focuses on brilliant artwork and tattoos. Johnny also go two shout outs via their instagram (@EvolvedMag) yesterday! If you haven't already make sure you check them out!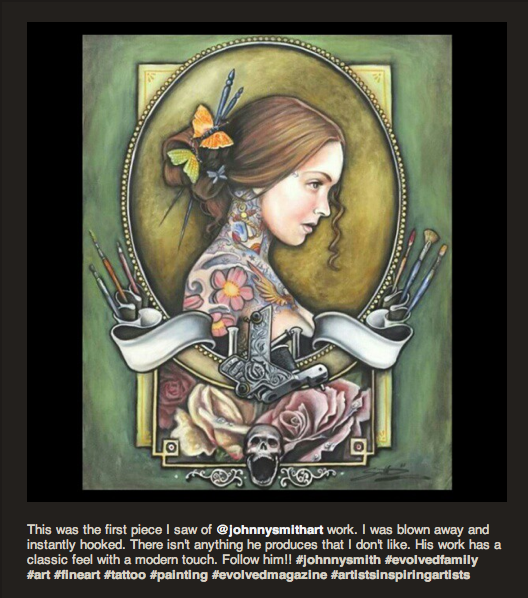 This is Johnny's most recent painting that he was comissioned to do by Next Generation Tattoo Machines. Can't wait to see it finished!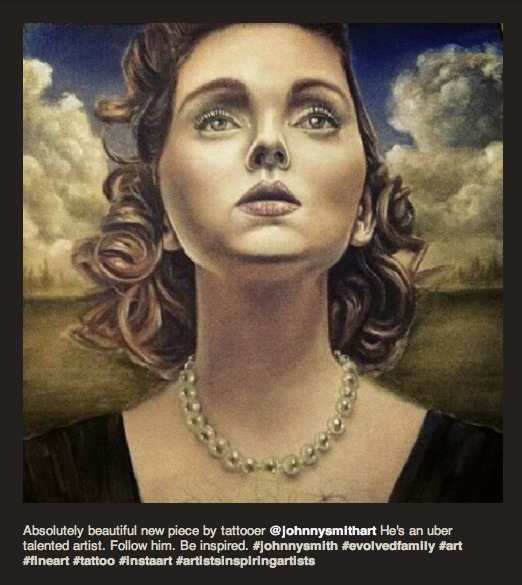 Johnny is currently at our Grants Pass, OR studio until January 12, then he'll be working in our Easthampton, MA studio January 16-February 1, then back to our Grants Pass studio until the end of March. Johnny will be landing full time in our Massachusetts studio around April 2013, so if you want to get tattooed in Oregon, sooner than later is a safer bet (although he will be returning for guest spots a few times a year).
If you are taken by his work, like these online publications were, feel free to shoot him an email to talk about a tattoo or commissioned painting!
Off the Map LIVE is webcast every other Sunday from Off the Map Tattoo in Easthampton Massachusetts! Check out past episodes on our YouTube channel, and visit TattooNOWTV.com for more info.