Saturday November 24, 2012
Northwest News: Jeff Gogue Featured in Juxtapoz Online!
What an honor to have full time artist Jeff Gogue featured on Juxtapoz's website! It's always exciting to be noticed by any press and we're happy that Juxtapoz is eagerly awaiting subsequent posts about the evolution of this recently started back piece! Go check out their website! Thanks Juxtapoz!!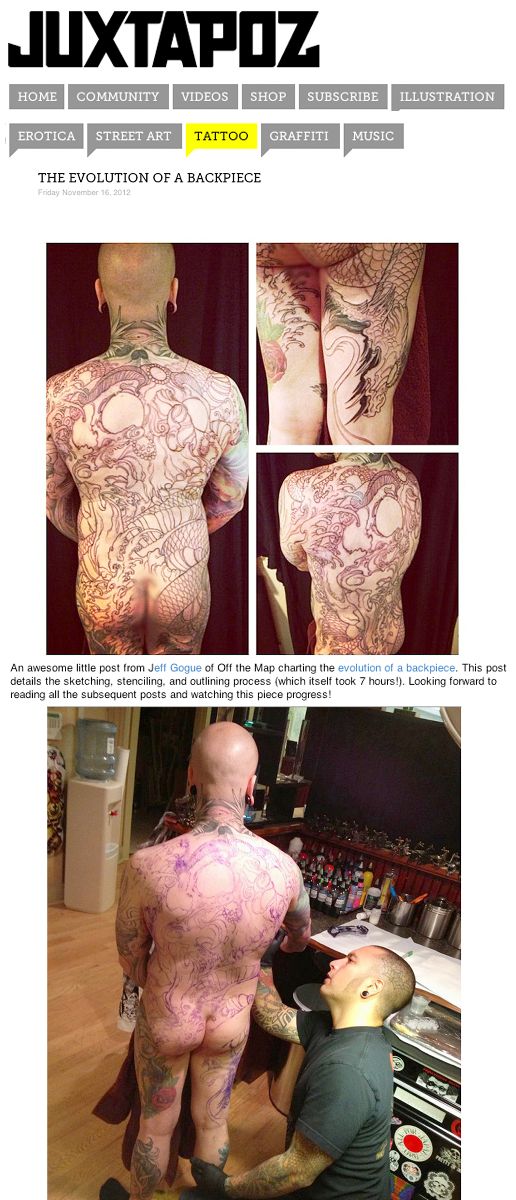 Off the Map LIVE is webcast every other Sunday from Off the Map Tattoo in Easthampton Massachusetts! Check out past episodes on our YouTube channel, and visit TattooNOWTV.com for more info.