Tuesday November 20, 2012
New England News: Food Tattoos for Hunger Recap
We can't thank the clients, staff and tattooers who made this event possible enough! With everyones combined efforts we were able to do 40 tattoos to earn a final tally of $2517 to donate to our local food bank! It was so inspiring and refreshing how excited everyone was to participate in the event!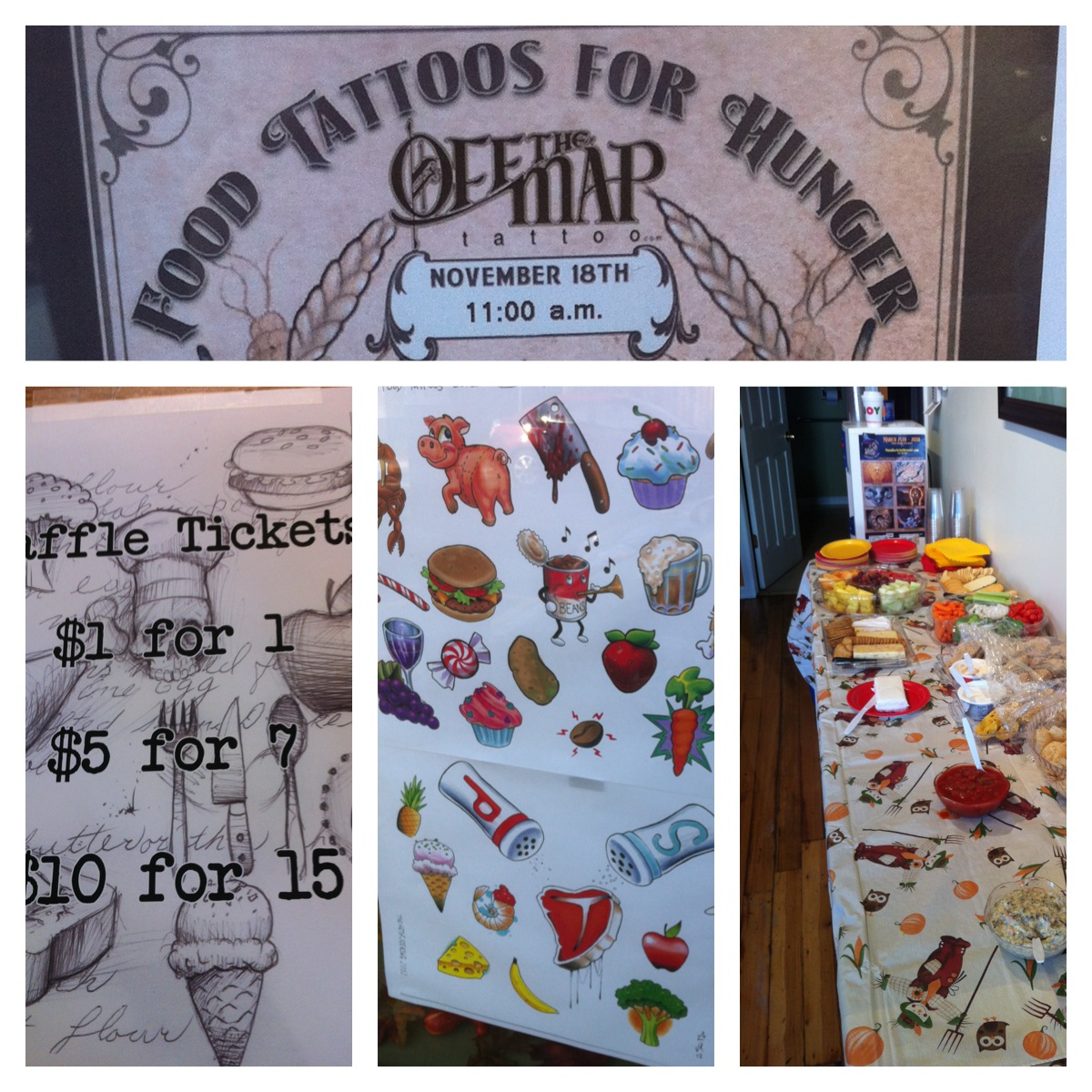 We had an awesome variety of tattoos but the beer tattoo, garlic tattoo and cupcake tattoo were the crowd favorites. Other tattoos completed included broccoli, pizza, salt shaker, mushrooms, wine, blueberries, peapods, pomegranates, butcher knives, cherries, apple branches, king crabs, carrots, lollipops, a sweeth tooth, pineapple....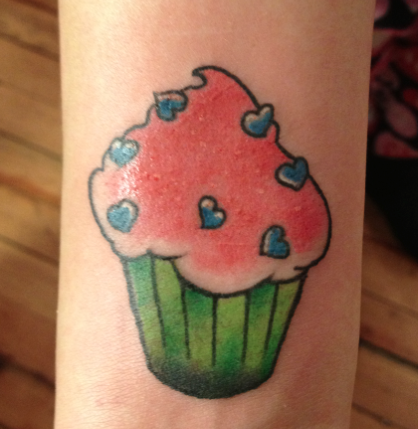 and the staff favorite... the musical fruit!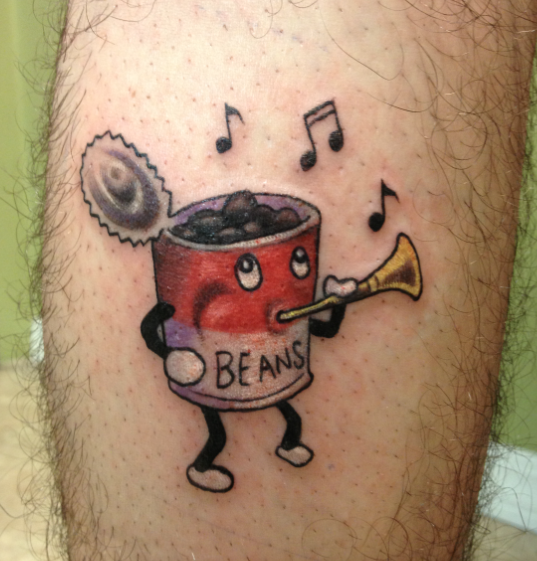 We were so thrilled with the response and everyone's hard work and we can't wait to do it again next year! Also thanks to all the other participating studios nation wide! For more information visit the Food Tattoos For Hunger Website and check out #foodtattoosforhunger on instagram for other coverage.
Off the Map LIVE is webcast every other Sunday from Off the Map Tattoo in Easthampton Massachusetts! Check out past episodes on our YouTube channel, and visit TattooNOWTV.com for more info.