Tuesday November 6, 2012
Northwest News: Guest Artist Shawn Hebrank Arrives!
Shawn Hebrank is back at our Northwest Studio November 6-9! We always have a great time when Shawn is around and we expect this visit to be no different. Shawn is known for his illustrative and awesomely cute tattooing style such as this Knitting Bird.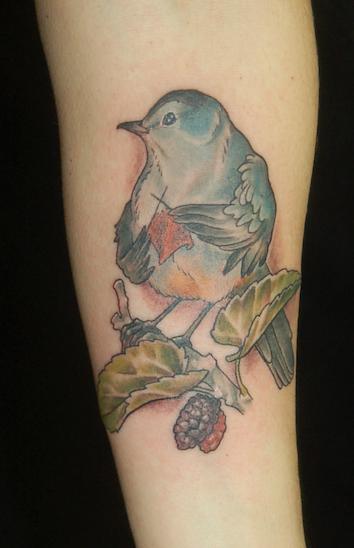 He is also capable of some great black and gray work such as this Dragon sleeve.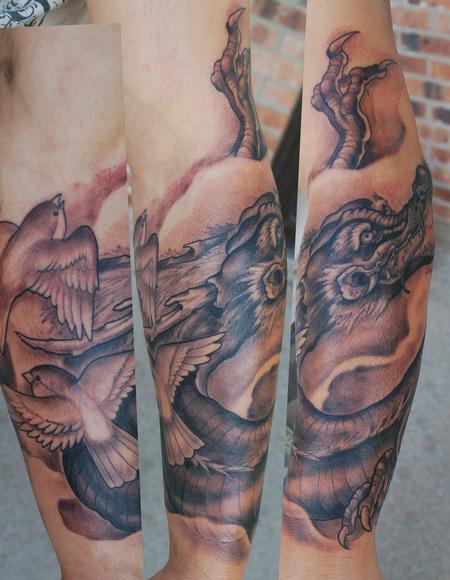 Shawn does have a few small spots open during his stay and would love to fill them with the right project! If you would like to get tattooed by Shawn give us a call at the shop at 541-244-1141 to begin consulting.
Off the Map LIVE is webcast every other Sunday from Off the Map Tattoo in Easthampton Massachusetts! Check out past episodes on our YouTube channel, and visit TattooNOWTV.com for more info.