Thursday November 1, 2012
Northwest News: Jeff Starts Another Back Piece!
After 13 years of tattooing Jeff Gogue has reached a point in his career where he would like to begin focusing on large scale tattoo work. Whether it be a full back piece, a full torso piece, or best of all a full body suit, Jeff's unique organic style seems to be the most tenacious when he is allowed to amplify his art to extraordinary levels on his client's body. This week Jeff was honored to begin a full back piece on fellow tattoo artist Eric DiCicco of Lucky Draw Tattoo from Glendale, AZ. Like every tattoo, it all started with a basic sketch and evolved from there.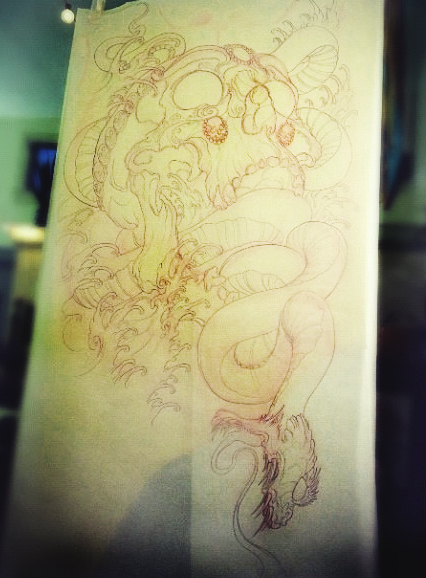 Next came the application of the stencil which is no easy task on such a large surface due to the many curves and contours of the body. With enough patience and diligence and with the aid of some sharpies, the stencil was placed onto the skin and any areas in need were reworked or drawn on freehand.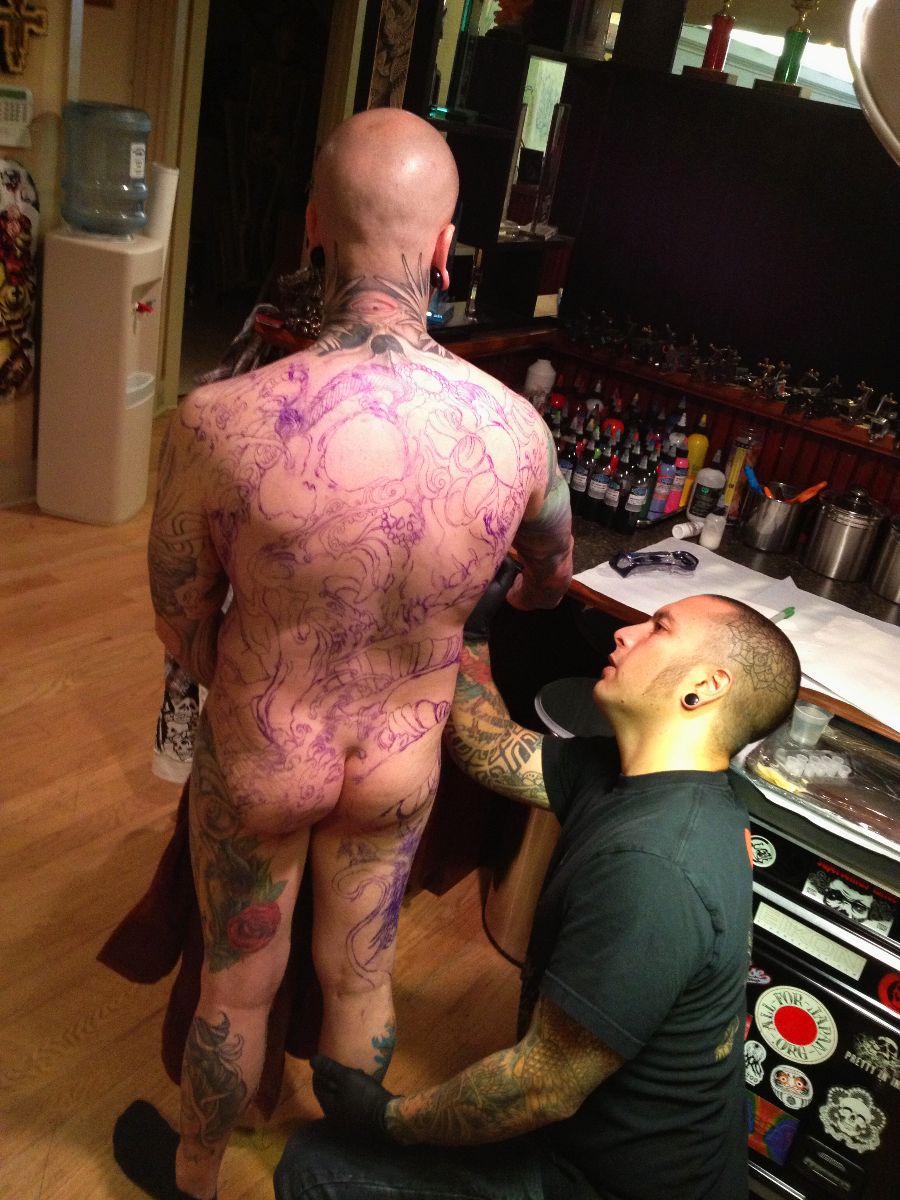 Finally the tattooing process began. The plan was to get the full outline finished in one session and 7 hours later both Jeff and Eric successfully accomplished this goal. By the end of the day exhaustion had consumed both of them and Eric had expressed a newfound respect for those who have come before him in getting a full back piece. Sitting as well as Eric did takes a lot of discipline and deserves a full round of applause, our hats are off to him. Jeff proclaimed his satisfaction with the first steps of this project and looks forward to making more progress on this piece.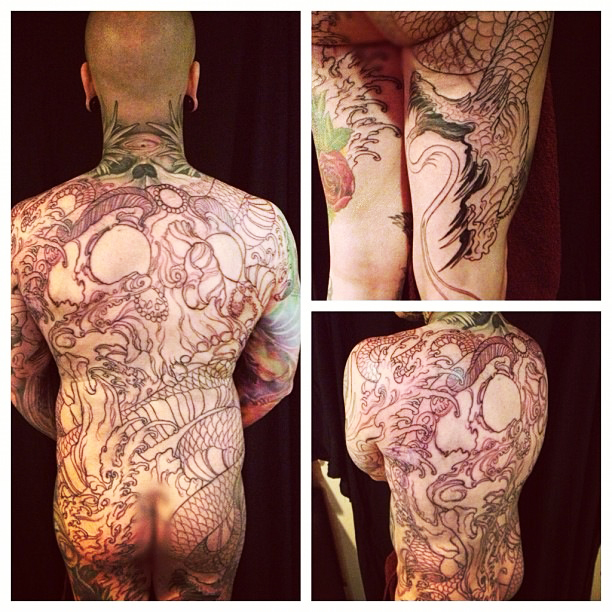 Off the Map LIVE is webcast every other Sunday from Off the Map Tattoo in Easthampton Massachusetts! Check out past episodes on our YouTube channel, and visit TattooNOWTV.com for more info.