Saturday October 27, 2012
New England News: Upcoming Guest Artist Dana Helmuth
Today we are excited to look into the artists Dana Helmuth. We'll be highlighting his traditional japanese style also we included an interview from Dana's last visit.
Here's a peak of what's coming up with Dana:
11/3-11/9 Dana will be visiting Off The Map Tattoo NE.
11/8 We will be doing a day of Dana Tattooing followed up by him guesting on TattooNOWtv.
11/9 We will be streaming Dana playing a concert next door at Luthiers Co-op.
We've included a snip from Dana's interview, if you want to read more make the jump at the bottom.

TattooNow: Do you remember your first impressions of tattoos when you were younger?
Dana Helmuth: The first tattoos I saw as a child were on a guy my parents got pot from….he had a zigzag man and a dragon…..and some Vietnam thing on his hand real small. I thought they were cool…..then when I was about six…..down the street from my house I saw two bikers get hit by a car real bad…..hit and run…..lots of blood and screaming metal…. and I remember they seemed to be more worried about their tattoos than their broken bones……and I think that stuck in my head…

TN: What's the biggest lesson you've learned in the course of your career as a tattoo artist, and how has it changed the way you work?
DH: It's all a lesson, it's easy to get overly analytical……..but you just wake up and tattoo…….and love your children and family and let them all know it……and then do it all again the next day……keep it simple…….breathe deeply.

For the rest of Dana's interview click here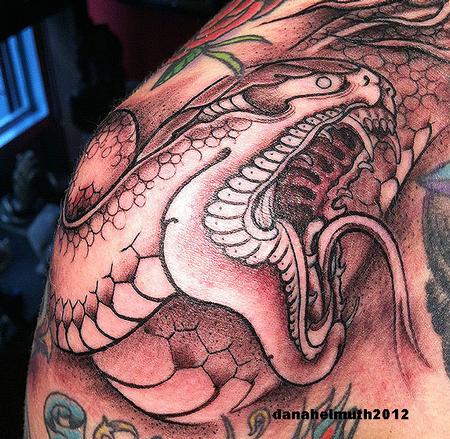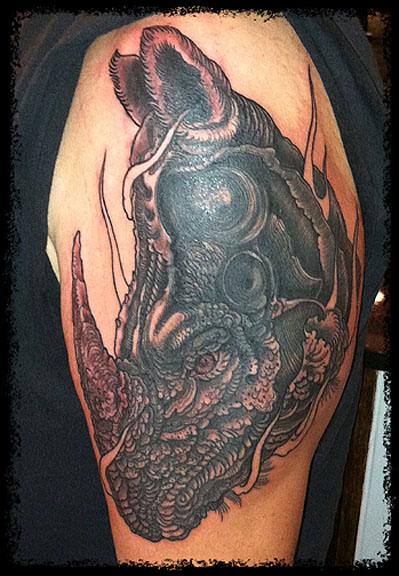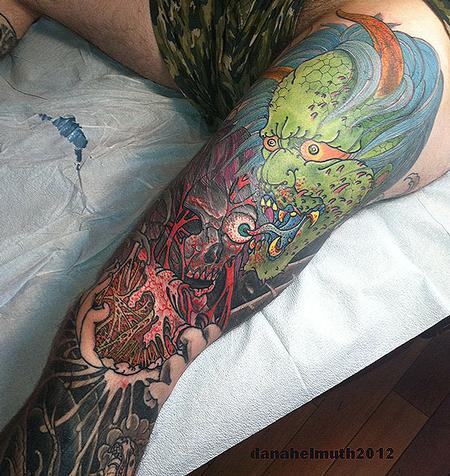 Off the Map LIVE is webcast every other Sunday from Off the Map Tattoo in Easthampton Massachusetts! Check out past episodes on our YouTube channel, and visit TattooNOWTV.com for more info.