Sunday October 21, 2012
New England News: This week - Johnny Smith
Johnny Smith is traveling from Oregon to grace us New Englanders with his presence for a whole week starting this tuesday, October 23rd! He is pretty well booked for his stay but there is a spot or two still available that we could squeeze a lucky client into. Johnny is a tattooer and painter with a stylized realistic style who enjoys doing all sorts of tattoos including portraits such as this fun Clark Griswold portrait from National Lampoon's Christmas Vacation.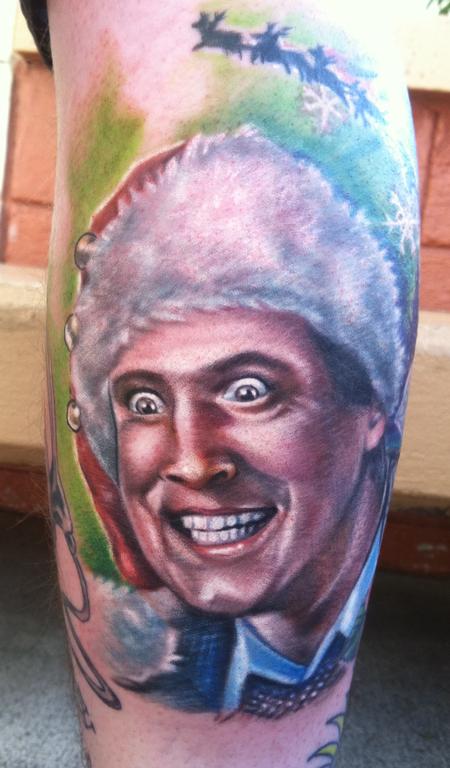 A homage to a favorite drink....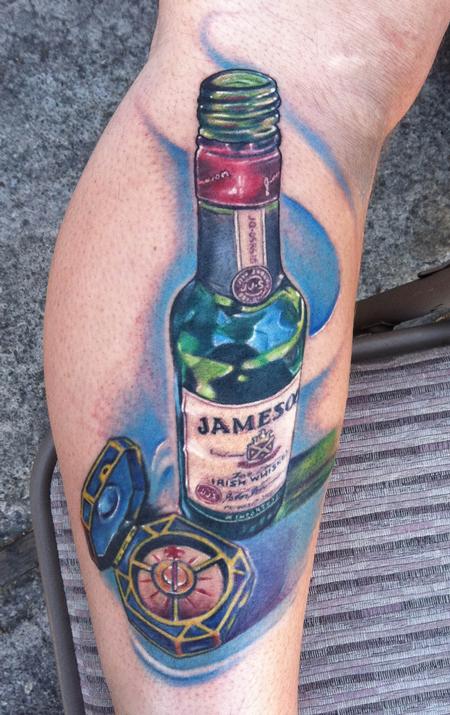 Call, stop by or shoot us an email if you want to get tattooed by Johnny while he's in town!
Off the Map LIVE is webcast every other Sunday from Off the Map Tattoo in Easthampton Massachusetts! Check out past episodes on our YouTube channel, and visit TattooNOWTV.com for more info.