Tuesday October 16, 2012
Northwest News: From Tokyo to Grants Pass!
Hayashi Horein Keiko (Keiko for short, pronounced Cake-Oh) is doing an impromptu guest spot at our Northwest location. She flew in all the way from Tokyo, Japan to get some work done by Jeff and will also be tattooing at the shop from October 16th to the 20th! Check out these Cherry Blossoms she did.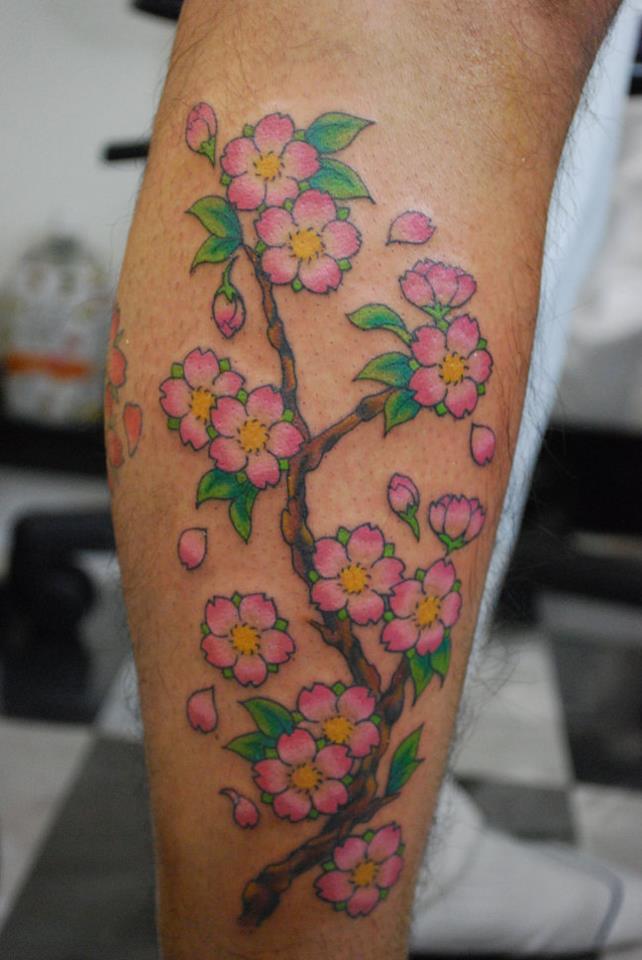 She also did this Black and Gray Traditional Dragon.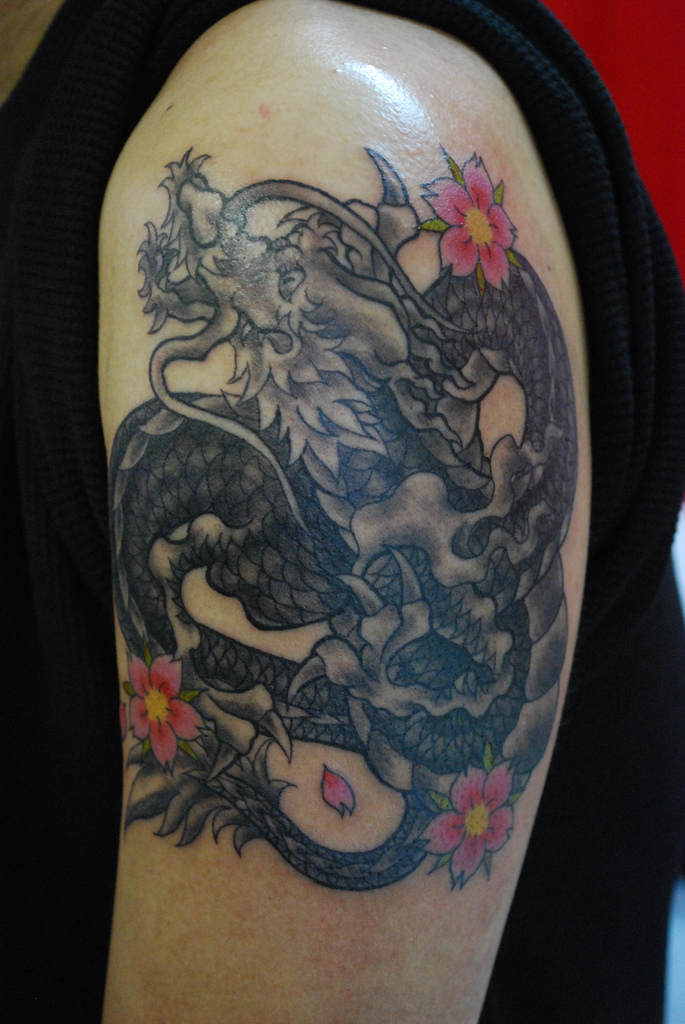 You can also view more of her work here and here. This is your chance to get some authentic Japanese tattoo work done, you definitely do not want to miss this opportunity! She has available spots for her stay so if you would like to book something stop by the shop or give us a call at 541-244-1141.
Off the Map LIVE is webcast every other Sunday from Off the Map Tattoo in Easthampton Massachusetts! Check out past episodes on our YouTube channel, and visit TattooNOWTV.com for more info.