Thursday October 11, 2012
Northwest News: Canyon Goes to Po-Town!!
This weekend is the 4th annual Portland Tattoo Expo and our very own resident artist Canyon Webb will be in attendance from the 12th to the 14th! You can find him sharing a booth with Johnny Smith of Talent Tattoo Company, a neighboring establishment just a couple of towns away from us. Look for our landmark Off the Map Tattoo banner hanging in the back ground and be sure to grab some FREE OTM stickers, magnets and postcards, or buy one of our awesome T-Shirts for only $20! If you would like to book something with Canyon you can inquire about availability by contacting him directly through Facebook or by Email.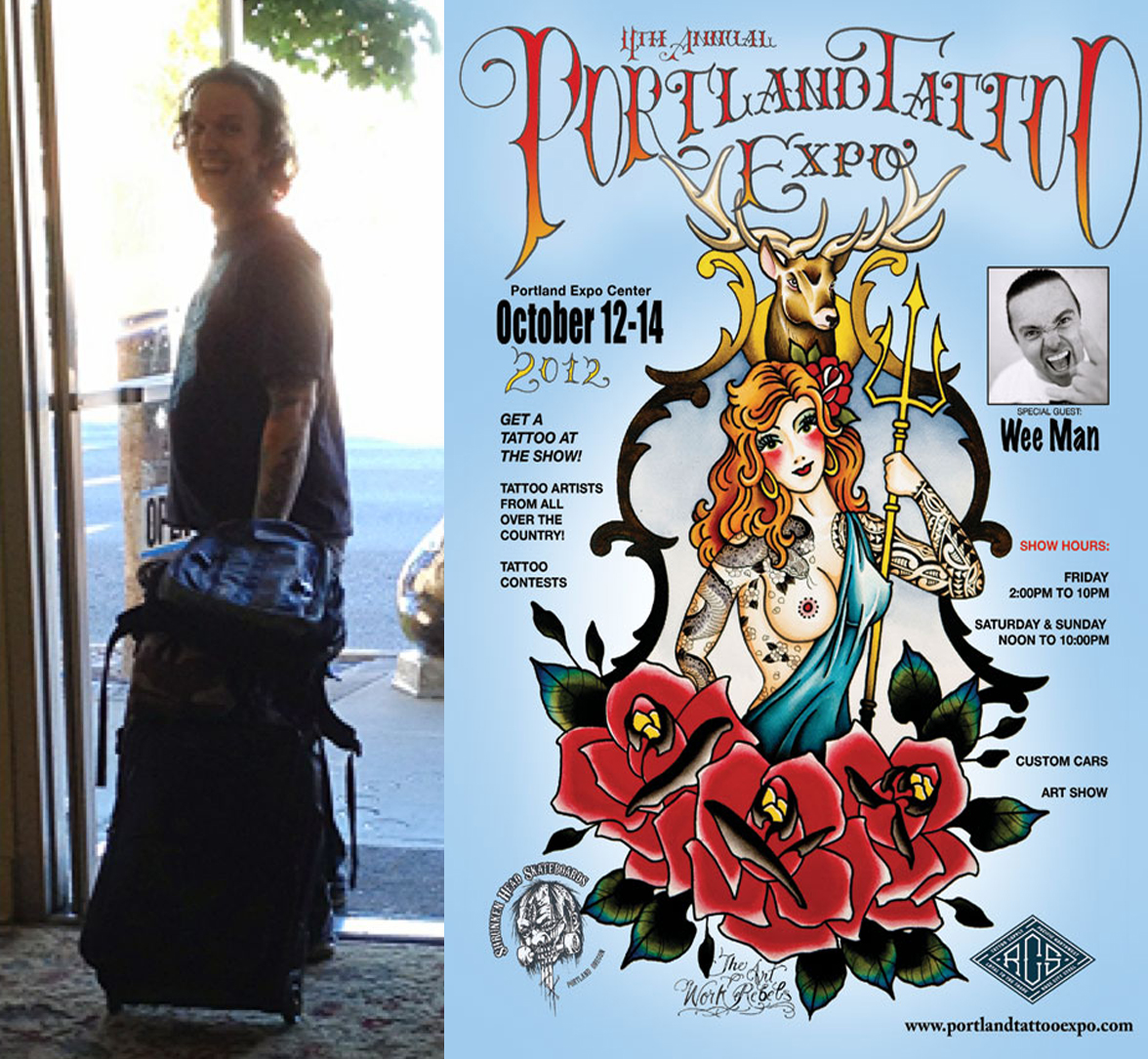 Off the Map LIVE is webcast every other Sunday from Off the Map Tattoo in Easthampton Massachusetts! Check out past episodes on our YouTube channel, and visit TattooNOWTV.com for more info.