Thursday September 27, 2012
Northwest News: Thirteen and Counting!
The number Thirteen is pretty notable to say the least. It can be found as a significant number for various reasons throughout many religions, cults, subcultures, and other facets of human centric symbology. For instance, 13 people were said to be present at The Last Supper, the U.S. Flag has 13 stripes in honor of the first European colonies to settle on this continent, it takes 13 turns to make a functional hangman's noose, and of course it is often considered a representation of luck, or sometimes on the the flip side, bad luck. It also just happens to be Jeff Gogue's 13 Year Anniversary of his tattooing career! In triumph he will celebrate this feat with a soon to be released T-Shirt. Here's a sneak peek of the design.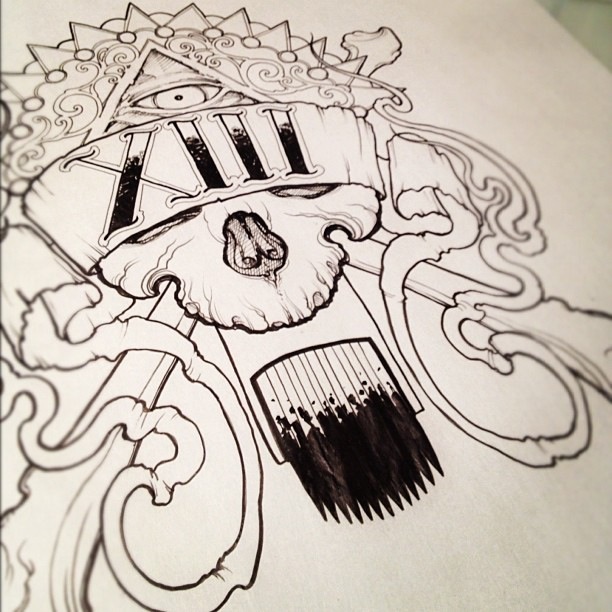 Jeff had this to say about his journey thus far in his career, "I am so grateful, honored and humbled to have made it this far. When I first began tattooing I really wanted to make it to 3 years, that was a huge goal back then, now I'm at 13 years looking back, I feel like I've only just begun."
With thirteen years in and counting, Jeff along with his fans and clients look forward to many more years ahead of creating astounding art and tattoos for our visual pleasure. Here's a toast to 13 years and the many more to come!
Off the Map LIVE is webcast every other Sunday from Off the Map Tattoo in Easthampton Massachusetts! Check out past episodes on our YouTube channel, and visit TattooNOWTV.com for more info.