Sunday August 26, 2012
Northwest News: Two Down...
It's always a big day around here at the shop when full time artist Jeff Gogue finishes up one of his many ongoing pieces. Some of these tattoos take years to complete as they tend to be of epic proportion, and so accordingly we have a minor celebration with each passing occasion. Amidst the merriment of the day, armed with notepads, cameras, and the occasional video camera, we make sure to document just about everything. At times we even make the Papprazzi seem mild. You never know which publication might want to display the tattoo, or which yet to be published portfolio or upcoming book may showcase the masterpiece, and of course our Facebook and Instagram followers love these glimpses into the daily creations and ongoings of shop life.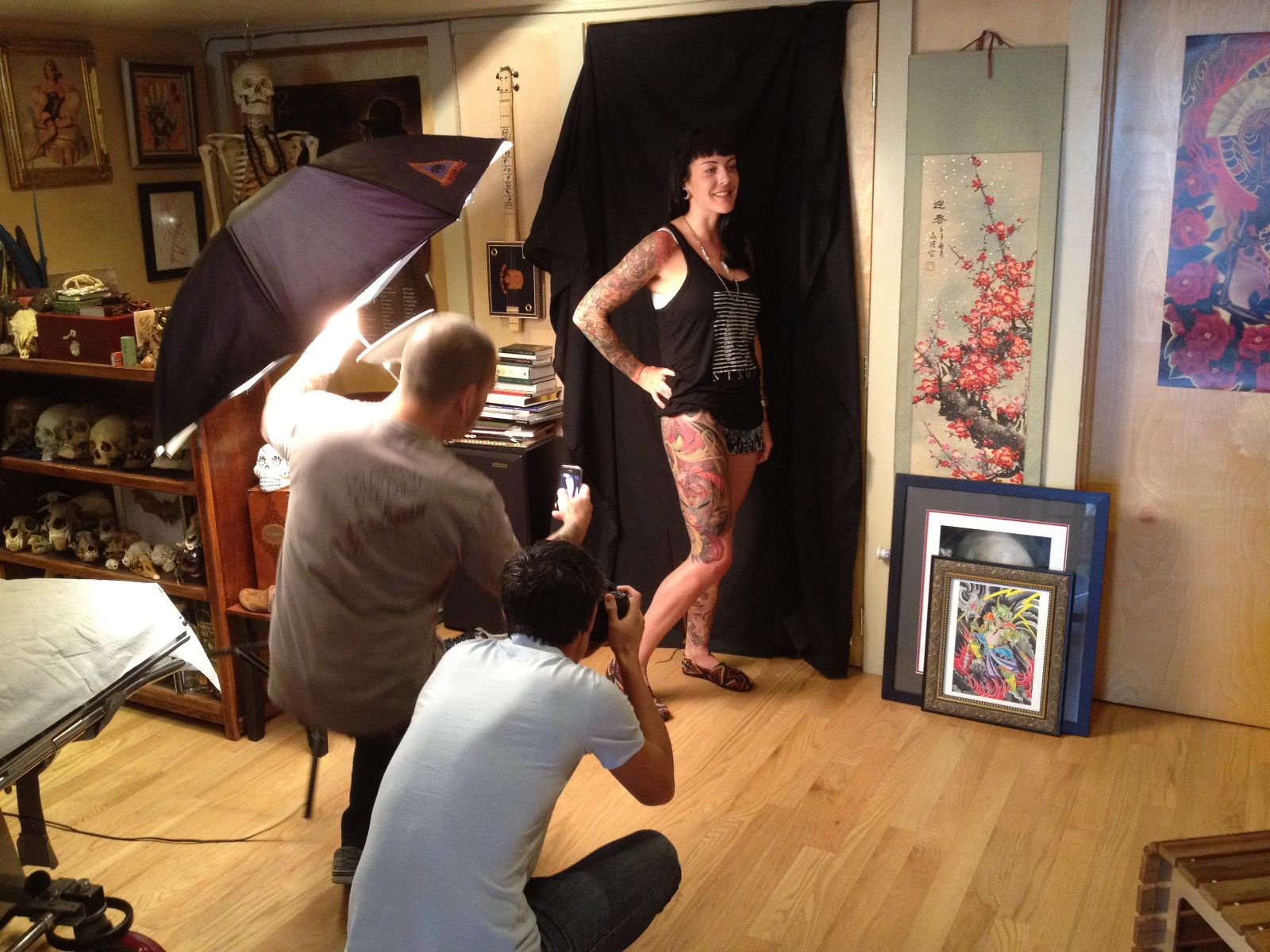 Although many artists will likely tell you that their art is never actually finished, it is merely abandoned, Jeff's method of abandonment has a tendency toward impeccable artistic execution - a master of his craft if you will. Either way, Jeff's experience of these moments is one of overwhelming bliss, relief, and jubilation. His clients often express similar feelings yet with the slightest bit of sorrow added to the mix. This is, after all, their last appointment together...... at least until the next big piece they often times co-conspire to create in the future. Most recently Jeff shared the glory of finishing two tattoos - this Owl in Flight stomach piece and this Venetian Mask and Filigree thigh piece.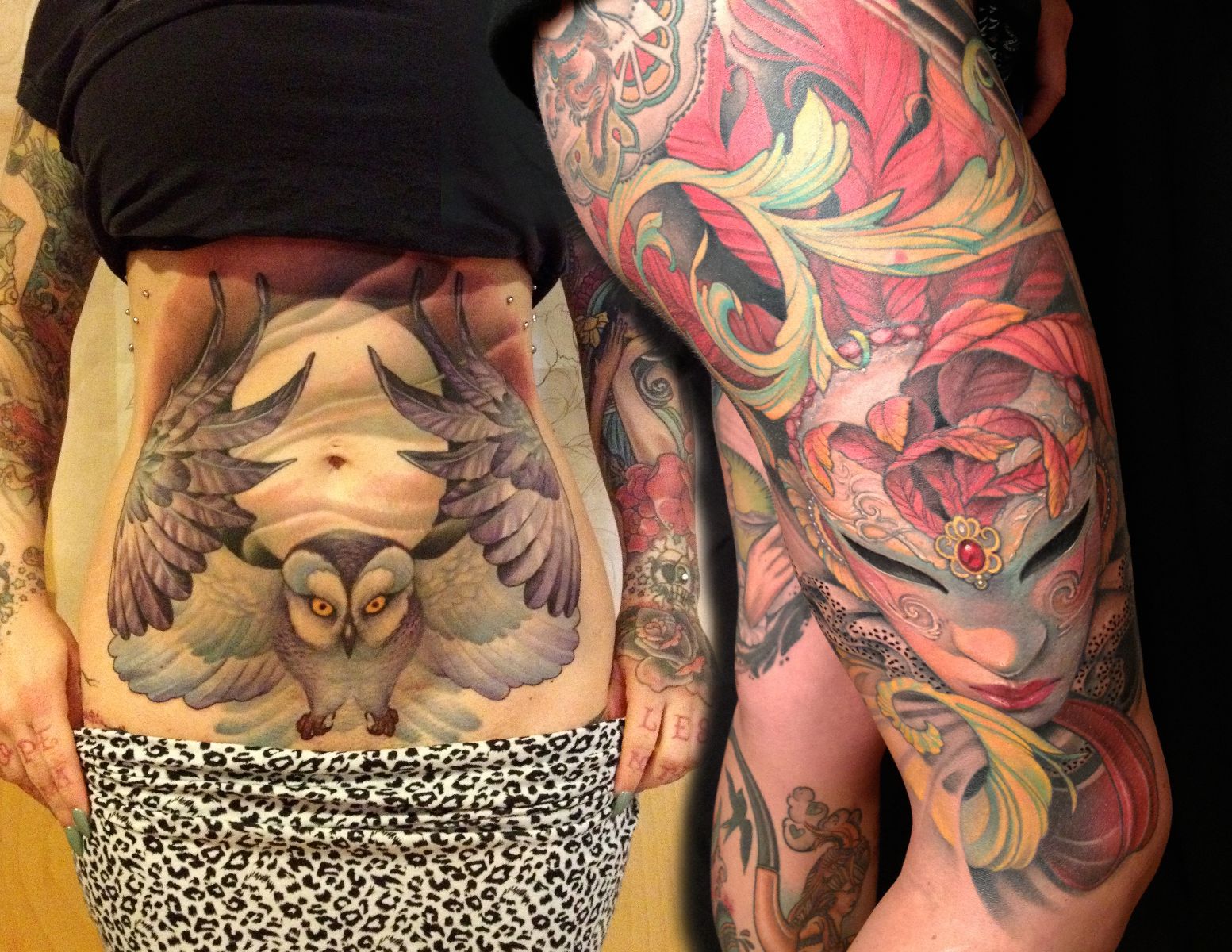 It can be a bit overwhelming for an artist so sought after and in demand to have as many unfinished and ongoing tattoos out there in the world as Jeff does. Being a 13 year veteran in the industry though, he knows that the reward of that final session on every tattoo is completely worth any adversity that may appear on that often long path toward finality. Fortunately for Jeff he thrives in this environment and looks forward to the progress of every session which takes him one step closer to that final destination. Two down, many more to go...
Off the Map LIVE is webcast every other Sunday from Off the Map Tattoo in Easthampton Massachusetts! Check out past episodes on our YouTube channel, and visit TattooNOWTV.com for more info.