Thursday August 23, 2012
Northwest News: CephaLovePod Cover Up!
Many of us have been there before; Looking for a deal? Young and reckless? Spur of the moment decision with complete disregard of consequence? Whatever the reason was at the time, years later upon looking back we realize what a huge mistake we had made. We got a BAD TATTOO! We joined countless others in their feelings of regret, and were faced with a choice; Live with it, get it lasered, or cover it up. One such client recently chose to begin the process of getting this lovely gem pictured below covered up, and she couldn't be happier!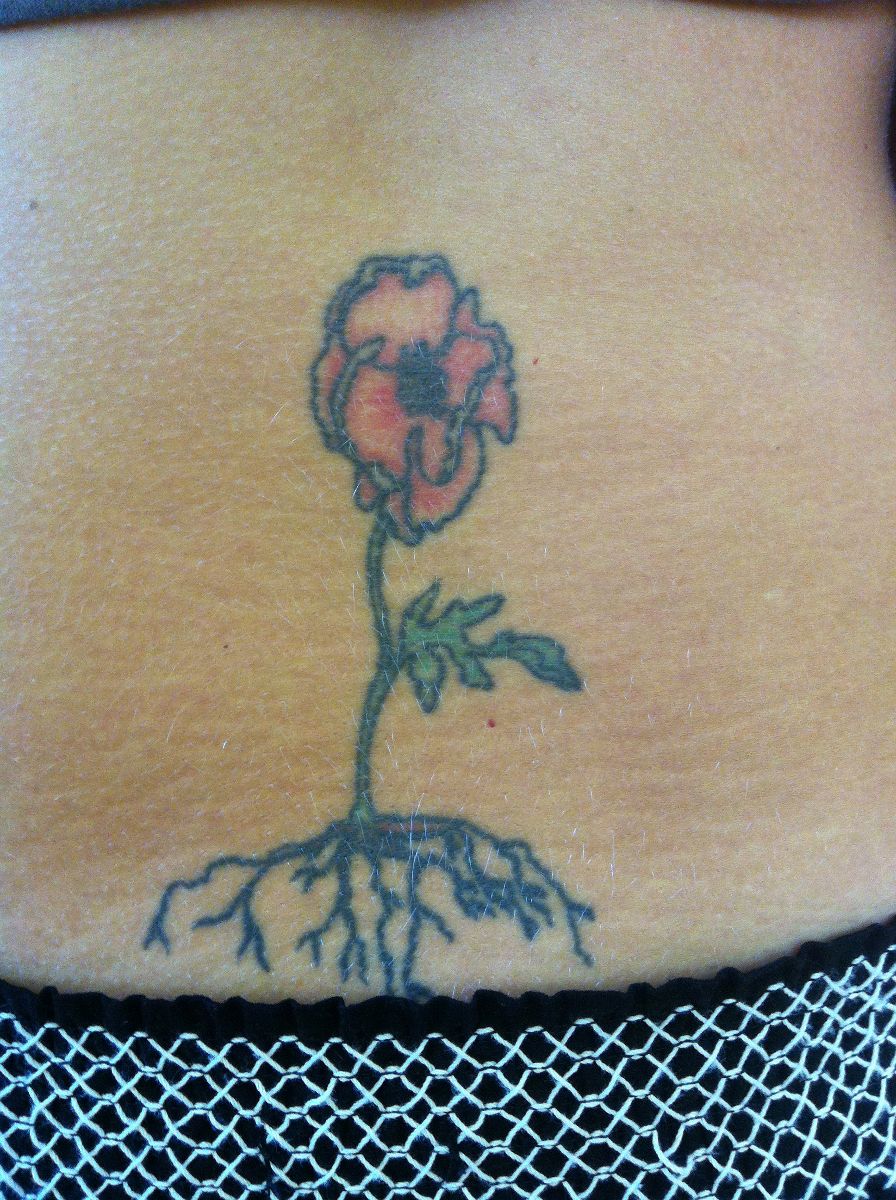 Her story goes something like this: She loved the Wizard of Oz as a child, remember the scene with the poppies? Well, she wanted an homage to her childhood love in the form of a tattoo. She drew up a beloved poppy and brought it to the nearest random tattoo shop wanting the exact image permanently adorned to her body. What she got was a great deal on something barely resembling the image she drew and even worse, it was stuck on her body for life! Heartbreak and an empty tissue box characterized the rest of the night. Years later with the memories of that day still intact she would find herself back at another tattoo shop talking to another artist about that same tattoo, but not just any random artist at any random shop, she was speaking with none other than Canyon Webb at Off the Map Tattoo – Northwest.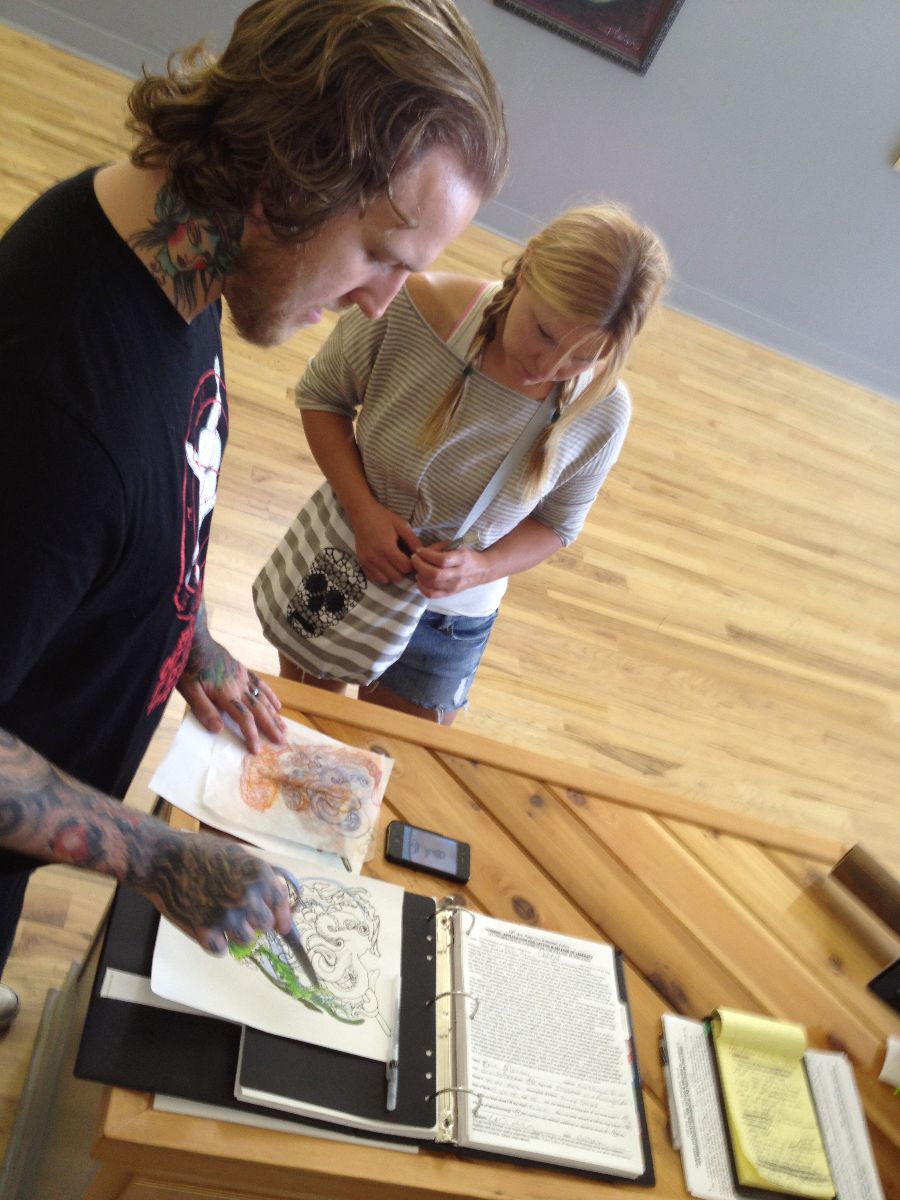 Those unfortunate enough to don such markings may know these feelings all too well, but how many know the feeling of getting a brand new tattoo to cover up that ugly history and to begin telling a new story of triumph through a fresh image of beauty? Our client knew exactly what she wanted in order to reach that goal, a popular image known as "CephaLovePod" by illustrative artist Phineas X. Jones, but would it work as a cover up? Canyon had no doubts that he could make it work, and he did just that. With a few tweaks here and a few additions there, by the sweat of his brow he created a wonderful image which his client absolutely loved! After positioning the stencil and double checking the placement the first session of this masterpiece began. Canyon and his client were both very happy with the progress made on this piece so far and both look forward to future sessions. Although only the outline and some of the shading were completed this first pass our client was still extremely pleased and had this to say: "It is soooo nice to have..... that........... GONE! I'm really happy to have begun this process and I can't wait until it's finished. Thanks Canyon!"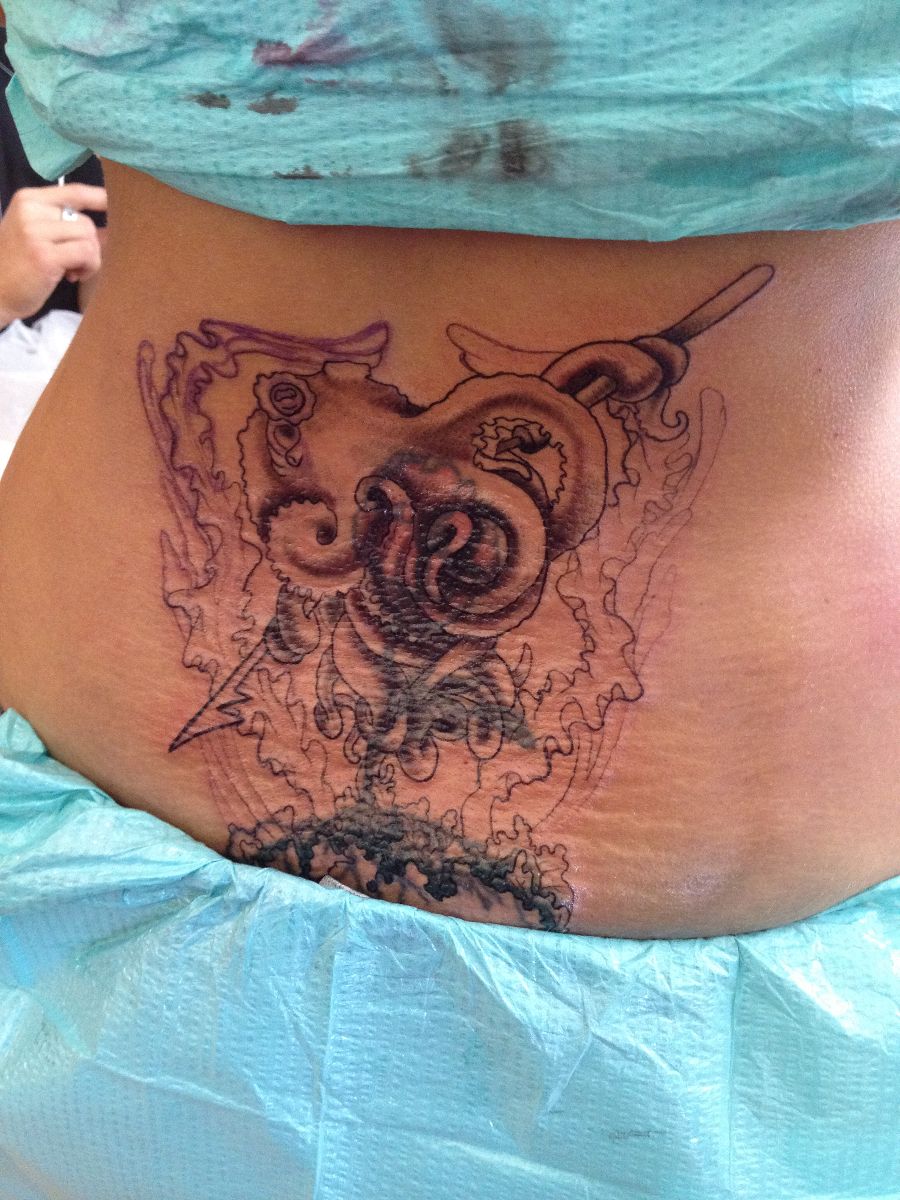 Keep an eye out for the second part to this story once this piece is completed. In the meantime though, do you have an eyesore of a tattoo that you would like to get covered up? If so, don't hesitate to stop by our Northwest location for a FREE consultation! We would love to help you move on from that part of your life. You deserve it!
Off the Map LIVE is webcast every other Sunday from Off the Map Tattoo in Easthampton Massachusetts! Check out past episodes on our YouTube channel, and visit TattooNOWTV.com for more info.