Wednesday August 8, 2012
Northwest News: Back from Park City!
This past weekend our Northwest artists Jeff Gogue and Canyon Webb took a short trip to Utah to attend the first annual Park City Tattoo Convention hosted by Lucky Bamboo Tattoo Shop. As mentioned in a previous News Update they were both very excited about the potential this event may have to offer, and neither were let down. Many great faces were seen at this event including, but certainly not limited to, Cory Norris, Jared Preslar, Nikko Hurtado, and "Best Ink" host Sabina Kelly .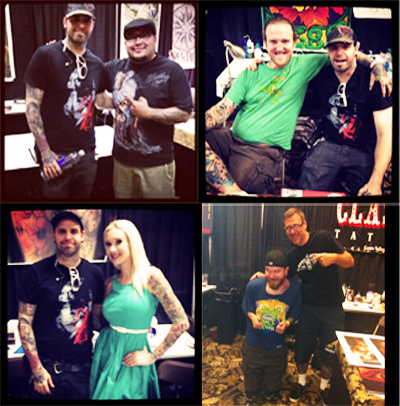 Jeff was busy as usual with clients and with his renowned "Tattooing As I See It" seminar and he was featured in the local news as shown here. Canyon was able to get a few tattoos in during his stay and also had his picture featured in the local news.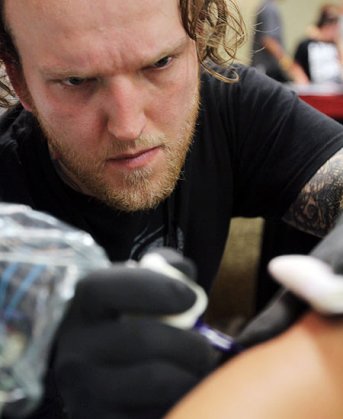 Jeff and Canyon came back home worn out and exhausted from the amazing times they had during their visit, but more importantly they came back inspired by their experience and are truly looking forward to attending next years event.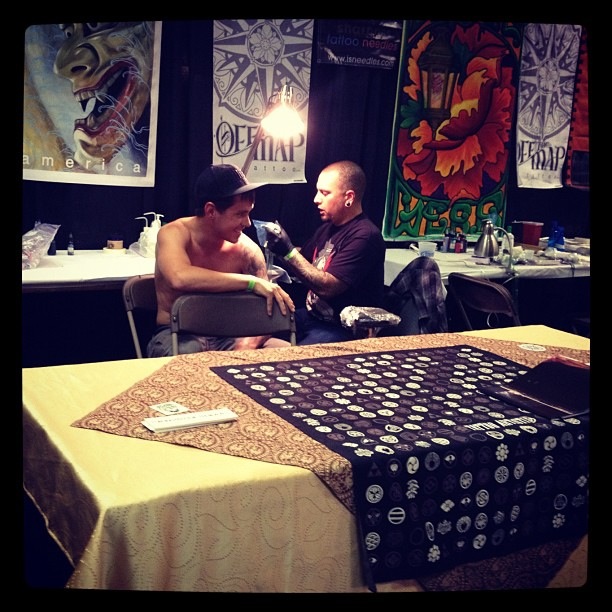 Off the Map LIVE is webcast every other Sunday from Off the Map Tattoo in Easthampton Massachusetts! Check out past episodes on our YouTube channel, and visit TattooNOWTV.com for more info.