Saturday August 4, 2012
Northwest News: Tyler Jones Up Next!
Tyler Jones hails from Nashua, New Hampshire and will be our guest artist from August 8th through the 11th at our Grants Pass, Oregon location. Tyler is a second generation tattooer and is capable of many styles like this realistic black and gray Wolf piece.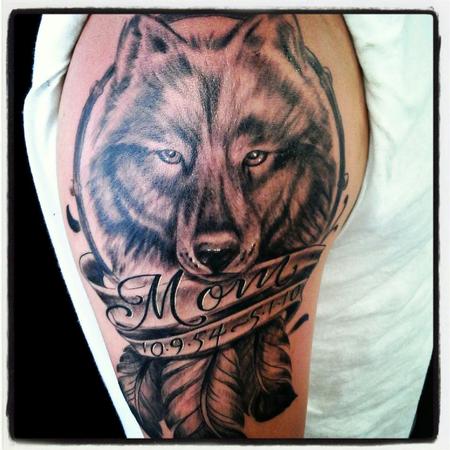 Tyler is also well seasoned in his color realism. Check out this beautiful Tiger Lily rib piece he did!
Tyler will only be here for a few days so don't delay getting in touch with him to inquire about scheduling an appointment! He can be reached at tjonestattoo@gmail.com or by phone at 603.866.6802 for more details.
Off the Map LIVE is webcast every other Sunday from Off the Map Tattoo in Easthampton Massachusetts! Check out past episodes on our YouTube channel, and visit TattooNOWTV.com for more info.