Saturday July 28, 2012
Northwest News: Larry Brogan has left the building...
Larry's week long guest spot has come to a close and everyone here at our Grants Pass, Oregon shop is sad to see him go. Larry has been a part of the tattoo industry for about 22 years and it was a huge honor for all of us to work alongside him for the week. Being that his skill level is so well rounded and his industry experience runs so deep we all learned quite a bit from him during his stay and we plan to heed his straightforward, yet kind and wise words of advice as he continues to work hard at what he does best.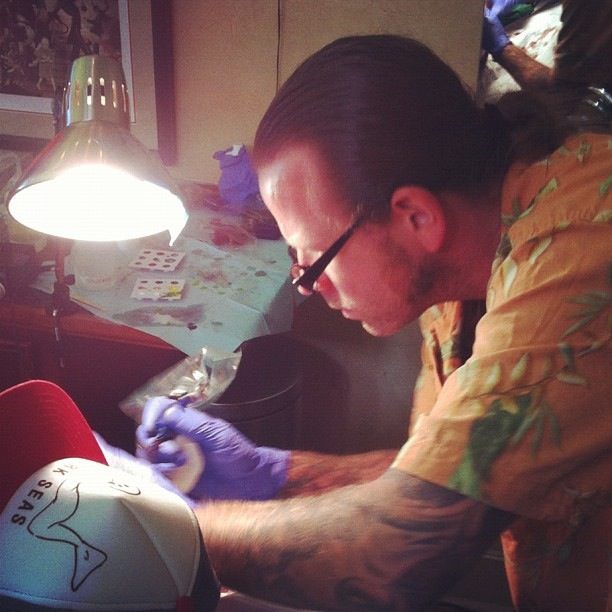 Larry's work ethic is nothing short of diligent and he had a very positive influence on everyone in the shop. On a daily basis Larry was at his station before the shop even opened, preparing for the day ahead and each day he was still hard at work well after we put up our "Closed" sign and locked the doors. He is an inspiration and model for what every tattoo artist wanting to break the mold of mediocrity should aspire to be and his success in this industry is proof that hard work pays off. A small testament to his efforts are having been completely booked up for his guest spot as well as this 3 day in a row full sleeve he worked on.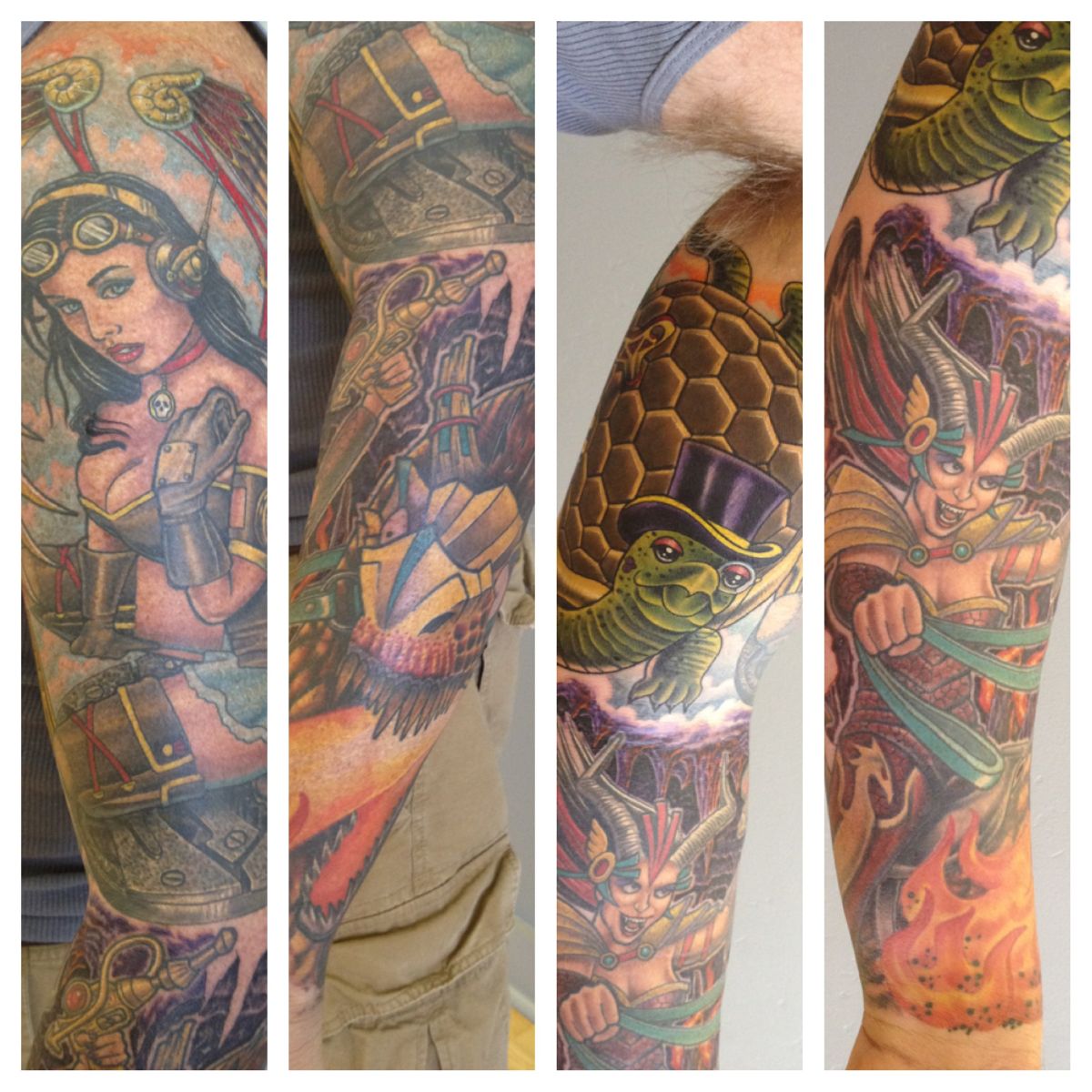 Larry will be missed, but we are sure to have him back again in the future so keep an eye out for updates as to when and do not hesitate to jump on the opportunity to be tattooed by one of the greats!
Off the Map LIVE is webcast every other Sunday from Off the Map Tattoo in Easthampton Massachusetts! Check out past episodes on our YouTube channel, and visit TattooNOWTV.com for more info.